AFTER THE FALL
by Melodie Johnson Howe
I took a fall. I blame my dog, Dr. Watson. He pushed me. After all P. D. James thought Humpty Dumpty was pushed. (In crime fiction people don't fall by themselves.) Not being an egg or even an egg head, I didn't break into a thousand pieces. But I did end up in the emergency room and in the hospital.
For this column I thought about turning my accident into a giant metaphor for the process of writing. Stepping out into the abyss, pitching forward, trying to hold onto some kind of reality, and grabbing for support where there isn't any. And finally crashing to the ground. But you can be thankful I'm not going to take that unwieldy idea and try to fit it into an all ready overblown metaphor. Instead I will talk about something much easier: Identity.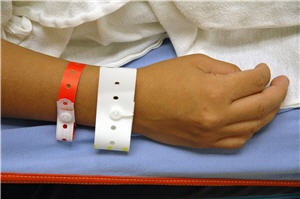 You don't have one in a hospital. They slap the so called identity tag on my wrist. Next comes the "gown." This is not by any means of the imagination a "gown." It is a piece of washed and boiled limp cotton that covers nothing. And then the IV. And soon with each drip into my vain I can feel my own uniqueness slipping a way. Or maybe it's just the pain killer.
After some tests, my husband and I wait to see if they are ready to let me go; but a nurse comes in and connects me to a heart monitor. My husband pales. A gaggle of very young doctors who, from my point of view, seem inappropriately delighted surround me.
"Do you know you have a Leland cyst?" The head doctor says in awe.
I don't remember the exact name of my cyst but I heard Leland and that is what my cyst will always be.
"Yes. I was told it was benign."
"It is. But I've never seen one erupt before." The other doctors are nodding their heads in eager agreement.
"Erupt? You mean explode?"
"Burst as yours did when you fell. It's a first."
I look at my husband and smile. I'll take a first in anything. He is now even paler.
Then the announcement: "You going to have stay in the hospital for a couple of days to make sure there is no internal bleeding. They begin to explain how the kidney and my Leland are protected by a sac. My husband is now ashen. I swing into action. I tell him to go home and get some sleep. Come and visit me later in the evening. The hospital is a solo journey.
I am turned over to a serious looking muscle-bound man with hair that looks like he's wearing a dead cat on his head. I'm told he is going to transfer me in the gurney to my room in the hospital. We set of at about 80 miles an hour down hallways taking the corners on two wheels.
"Don't grip the bars," he commands me. "You wanna lose a digit?"
A digit?! I'm trying not to lose my breakfast, lunch, Thanksgiving dinner, Christmas feast, or that meal I had ten years ago at La Goulou in New York . We're heading toward a set of very sturdy double doors. They're closed. We are gaining speed. I'm getting ready to show him my middle digit when the doors magically open and we zoom through. A woman appears clinging to an IV pole as she inches slowly down this new hallway. I realize this is the hospital equivalent to a cartoon ride. Just when you avoid one disaster another pops up. We careen toward her. I hear myself yelling, "Beep, beep." Like the Roadrunner. We swerve around her leaving her in our dust. I have a mad desire to wave at her, but I control myself.
I'm delivered to my room. There is another bed with a woman sleeping. The curtains are pulled for privacy. It is then I realize I have two male nurses. They are solicitous when taking my information. They are solicitous when connecting me to the heart monitor. I'm told I'm on a special diet.
"What kind?"
"No food."
One of them hands me a stick with a little blue-green sponge attached to it. I can dip this sponge in shaved ice and then suck on it. I cock an eyebrow and glare at them. They solicitously back out the room. I notice a board on the wall in front of me. My name, Melodie, is written on it along with some unreadable information. I look at the other woman's board. Her name is Mrs. Gonzales. I guess they had trouble with Johnson Howe.
Holding my sponge on a stick, I listen to the soft deep snoring of Mrs. Gonzales.
"Mrs. Gonzales!"
I am startled awake. I can see that it is light out. Early morning light.
Mrs. Gonzales. Wake up!" Behind the curtain I hear the nurses hovering over the woman.
"Do you know where you are, Mrs. Gonzales?" One yells.
"Buying a chicken," she mumbles.
I fall back asleep.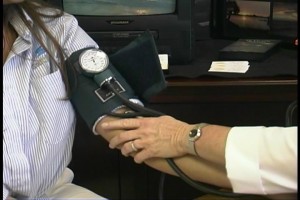 I wake up to a new pretty nurse taking my blood pressure. Breakfast arrives for Mrs. Gonzales but not me. I greedily suck on my sponge and try not to stare at her uneaten food. I turn on the TV and watch Wimbledon. I watch Blake lose. I watch Fedder glide. I watch Nadal in his pirate pants slam his way through a match. I wish someone would tell him to stop pulling at his underwear as if he were a six year old.
"Mrs. Gonzales!" A nurse comes in with a man in his late forties. "Your son is here."
The son sits on a chair and stares at his mother. She sleeps contentedly. He moves uneasily. I know he wants his mother to be his mother again. But she won't wake up. I pretend to watch tennis. After twenty minutes he gets up and starts toward the door. He pauses by my bed.
"She doesn't wake up," he says softly.
"I know," I say.
He nods.
I nod.
He leaves. His mother snores and gasps and dreams. Nadel hits a two handed winner down the line.
Now a doctor with the nurse descends on the sleeping Mrs. Gonzales.
"How many fingers can you see, Mrs. Gonzales." The doctor demands
"Two," she finally manages.
I can tell they're disappointed with the answer.
"Where are you Mrs. Gonzales?"
"The Navy."
"You were in the navy?" The Doctor.
"The Waves?" The nurse.
"No," she snaps at him. "Navy."
She is snoring again.
The doctor leaves. The nurse tries to feed her custard, but Mrs. Gonzales is in the navy and buying a chicken and is too busy to eat. I have the feeling Mrs. Gonzales is exactly where she wants to be. Far away.
The next day my pretty nurse disconnects my IV. She tells me I can eat and that I'll be going home soon. The gaggle of doctors show up. All of them beaming at me.
"You're doing fine. You can go home later today." They march out.
A gurney arrives. They are taking Mrs. Gonzales down to another floor. As she is rolled by my bed I see her for the first time. She has beautiful white hair. A bold angular profile. She was once a very strong woman. I believe she was in the Navy.
Soon, I'm handed my street clothes. Stiff and sore I go into the bathroom to change. It feels wonderful to have my own clothes back on again. I look in the mirror. I am slowly coming back to myself. I return to the room. The young nurse is staring at me.
"Oh, you look nice," she says surprised. "I like your shirt."
"Thank you." She helps me with my shoes.
"I love your sandals." She looks at the brand. "They're too expensive for me."
I don't know what to say. She blushes. She's looking at me differently. She is seeing another woman, not the one that she had cared for. But what woman is she seeing? There is a distance forming between us. I take her hand and tell her how kind she has been. She blushes again.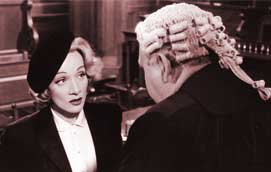 I sit on the bed and wait for my release papers and my husband to arrive. I watch a nurse erase Mrs. Gonzales' name from the board opposite her bed. I look down at my name tag on wrist. I think of Marlene Dietrich in Witness for the Prosecution saying, "I never faint for fear I will fall awkwardly." I think of Mrs. Gonzales commanding a ship. I wonder if her son will ever get his mother back. And if he does, will he know her?