Today is the final day of our Christmas Contest.

Here is one last hint, courtesy of our fearless librarian, Rob Lopresti:

In a puzzle like ours, proper names can be a problem. If, for some reason, you can't use the word talk you may be able to substitute the word chat. Ditto with could and can. But you probably can't replace Lincoln with Washingtion. So during the contest week, each of the following proper names was either abbreviated, cleverly avoided, or tucked into a footnote: Arthur Conan Doyle, Rob Lopresti, John M. Floyd, Leigh Lundin, James Lincoln Warren, "Silver Blaze," Sherlock Holmes, A Christmas Carol, Rudolph the Red-Nosed Reindeer, "Chanukah Guilt," Santa Claus, Timothy Leary, Albert Hoffman, Salvador Dali, and Aristotle.

Why?
DIALOGJAM
by John M. Floyd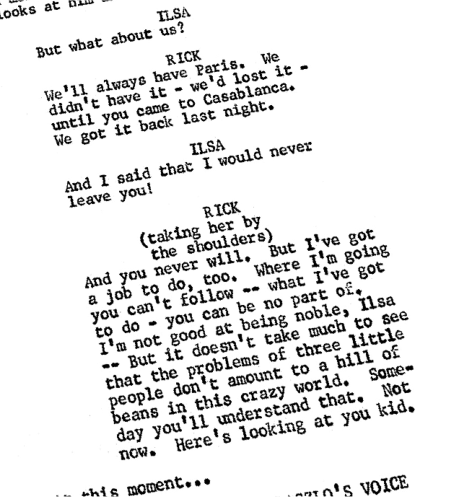 It's interesting how often I've heard writers say, "I've always had trouble with dialogue." And I usually respond by saying that that's not always a bad thing. For two reasons: one, it's not that hard to ferret out basic mistakes and learn how to write better dialogue (unlike serious problems with plotting, which can be tough to overcome); and two, anyone who recognizes that he or she has a problem writing dialogue is already on the road to recovery. There are many writers who have big trouble with dialogue and simply don't realize that they do—and that's the literary equivalent of wandering around at your senior prom with spinach stuck between your teeth.
Work-related stress
Dialogue, for me at least, is the easiest part of a story to write. I once heard someone refer to the "plays" of Shakespeare and the "works" of Faulkner. I liked that. In my opinion, writing dialogue is more like play, and writing description and exposition is more like work. I'm not saying I'm particularly good at either, but one just seems to be less difficult.
Description can also be harder to read, or at least less enjoyable. I love the novels of James A. Michener, and I have every one of them and all their hardbound tonnage, right here on my shelves—but no one can say they're quick or suspenseful reads. They're more like entertaining history lessons, with margin-to-margin narratives and very little chatting between the characters. Not exactly beach books, those.
On the other hand, I just finished Robert B. Parker's Double Play, an old novel about real-life ballplayer Jackie Robinson and his fictional bodyguard, and—like most of Parker's books—it contains a lot of dialogue. Parker's scenes and short chapters include occasional description, yes, but only enough to ground us in the setting, and it's often used as a pacing technique, to give rhythm to the storyline and to give us a break from the almost nonstop conversations. That kind of writing style is part of the reason I enjoy his fiction—I realize it's become a cliché, but his books really are page-turners. James Patterson and Harlan Coben do almost the same kind of thing, at times, and Elmore Leonard too.
Video and audio
If you want to learn more about the power of dialogue, here's a good exercise: try to write a play, or a screenplay. Plays and scripts rely on dialogue because—obviously—their form most closely resembles what is seen by a spectator or camera. You as the writer can't get into anyone's thoughts, and the only way you can convey the characters' feelings at all is via the things they say and their reactions to what they see and hear. You as a reader are like a fly on the wallpaper, watching what happens and listening to the voices.
A while back, Leigh reiterated—through a list of writing hints by Kurt Vonnegut—that at least one of two things must happen in every scene of a story: (1) character must be revealed or (2) the plot must be advanced. If not, that scene (or even that sentence, or paragraph) shouldn't be in the story. The same thing is true of dialogue; if an exchange of dialogue doesn't tell the reader something about character or plot, it should be cut. And in a play or screenplay, dialogue carries almost the full load.
Changing direction
Author and editor Sol Stein once said that a good trick is to try to use "oblique" dialogue. In other words, write it such that the replies are something unexpected. We already know that reversals in the plot keep the reader interested. Well, reversals in the course of dialogue can have the same effect. Examples:

"Don't hurt me. Here, take my wallet."
"I'm not here for your money, Mr. Cooper."

"You know that dorky new gal on the Channel Five news? What's her name . . . ?"
"Karen Bennett. She's my wife."

"Hi, Eddie. Is that a new car?"
"Get in, quick. And don't look behind you."

This kind of thing isn't always possible, or even appropriate—but when it is, it can make an exchange more interesting. Misdirection, by the way, has long been a requirement in humor writing. Consider the following:

"Why so glum?"
"My daughter wants to marry a circus clown."
"Is she having trouble finding one?"

"We're having grits for breakfast."
"Hominy?"
"I don't know—several hundred, probably."

Here's looking at you, kid
If you consistently have problems writing dialogue, try reading aloud what you've written. You'll see right away that your dialogue is either working or it's not. (You might get some suspicious glances from your fellow passengers on the subway, but that's a small price to pay for excellence, right?) Another way to improve your dialogue is to read authors who write it well: King, Leonard, DeMille, Coben, Lehane, Evanovich, McMurtry, Parker, Francis, etc.
I think it was Lawrence Block who once said readers love to hear characters "talking the story over." We as writers should give them every chance to do that.