TAKING DEDICATIONS
by Rob Lopresti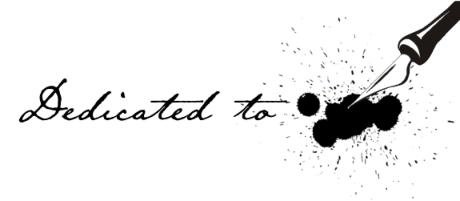 I've been reading Once Again To Zelda, Marlene Wagman-Zeller's book about the stories behind dedications of novels. Among the tales she tells my favorites include:
* Adam Bede, by George Eliot. In this case, the dedication did not make it into the book. Eliot wanted to salute her husband George Henry Lewes, but since they were not legally married (his first wife was mentally ill) the publisher refused to include it. You can see that as pathetic Victorian prudery or celebrate an occasion when a publisher refused to knowingly publish a falsehood.
* The Satanic Verses, by Salman Rushdie. It's a horrible thing when an angry ayatollah puts a death sentence on your husband for writing an allegedly blasphemous novel. It can't improve things when you realize that, since the book is dedicated to you, you aren't going to be on the happy list either. Years before this happened to Marianne Wiggins she had written a novel, John Dollar, attacking religion. I don't suppose this disaster improved her view of the institution.
* The Yiddish Policemen's Union, by Michael Chabon. I asked my wife if she had any favorite dedications. This was one. Chabon wrote: To Ayelet, bashert. Ayelet Waldman is his wife. Bashert is Yiddish for " soul mate."
My wife's other favorite is Don Marquis' archy and mehitabel. The dedication reads: to babs / with babs knows what / and babs knows why. E.B. White said that that passage is "a characteristic bit of Marquis madness. It has the hasty despair, the quick anguish, of an author who has just tossed another book to a publisher. It has the unmistakable whiff of the tavern, and is free of the pretense and the studied affection that so often pollute a dedicatory message."
By now you know that Donald E. Westlake is one of my all-time favorite authors. His only non-fiction book, Under An English Heaven, is the true story of Great Britain attacking the island of Anguilla in 1967 for the offense of declaring itself independent of the allegedly independent country Great Britain had carved out of some of its Caribbean colonies. Starting out as he intended to continue, Westlake dedicated the book " To anybody anywhere who has ever believed anything that any Government said about anything…"
Westlake's sixth novel about Dortmunder, Good Behavior, was dedicated In Memorium: P., 1961-1973. This was a reference to Parker, the serious character for whom Dortmunder is the comic doppelganger. Happily for us, reports of Parker's death turned out to be exaggerated.
And speaking of Westlake, Jay Cronley dedicated Quick Change as follows: I would like to use this Dedication Page to express my admiration for John D. MacDonald, Ed McBain, Donald E. Westlake and other writers who have written an ungodly number of terrific novels. That these men are prolific and talented is obviously noteworthy. That they have come up with enough people to dedicate all their books to is the most astounding damn thing I have ever seen.
Cronley's next novel Cheap Shot doesn't begin with a dedication, exactly. Instead we are told: Inspiration for this novel was provided by my daughter's insurance agent.
Tad Williams dedicated the first book in his Otherland series to his father, who didn't read fiction. He said he was going to keep dedicating them until Pater noticed. Four books, no joy.
And Shannon Hale's Austenland is dedicated as follows: For Colin Firth – You're a really great guy, but I'm married, so I think we should just be friends. I'm sure it broke his heart.
This blog entry is dedicated to my cat, Chloe, who made writing it infinitely easier, by being somewhere else at the time.