BRANDING
by Deborah Elliott-Upton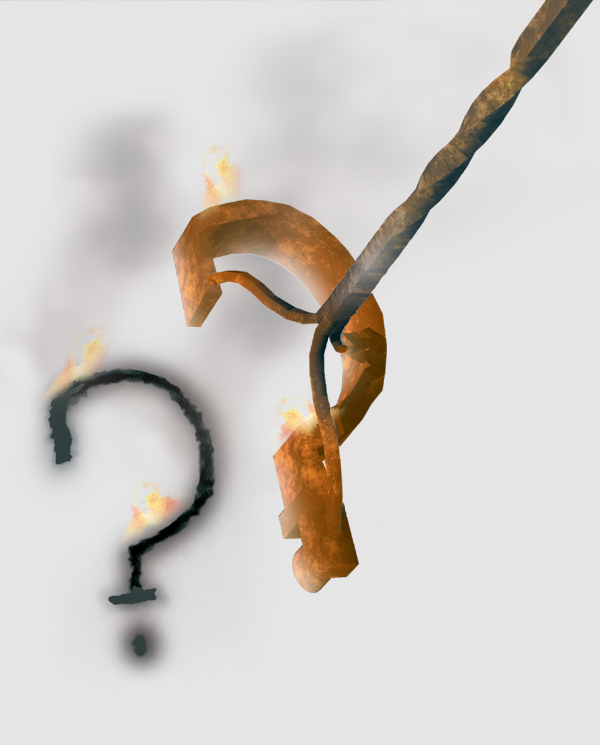 Brand n. 1. A trademark or label. 2. The make of a product thus marked: a popular brand of soap. 3. A mark indicating ownership, burned on the hide of an animal. 4. A mark formerly burned into the flesh of criminals. 5. Any mark of disgrace; stigma. 6. A piece of burning or charred wood. — v. 1. To mark with or as if with a brand. 2. To stigmatize.

—Webster's New Dictionary and Roget's Thesaurus
What is your immediate thought when you read the words:
Facial tissue

Soft drink

Steakhouse
Each answer proves a brand has been seared into your consciousness concerning a product. The fact that you may buy a bargain brand or Puffs, you probably still thought of Kleenex when you read the words: facial tissue.
Soft drink depends on your preference and whether you refer to the beverage as soda, pop, or cola. In Texas, we say, "Let's get a Coke," even if we want a Dr. Pepper.
A choice of steakhouse is also your preference, but I bet it took a referral from a friend, an advertisement or something tasty in your memory banks to make you think of a specific restaurant. (If you're a vegetarian, there's another image you remembered at the sight of this word.)
We have all been trained — or brainwashed — by advertising, word of mouth referrals and seeing for yourself the value of brand names like Kleenex, Coca-Cola and Ruth's Chris Steak House.
What's your immediate impression of:
Edgar Allan Poe

Deborah LeBlanc

Edward Hoch

Bill Crider
For me, Edgar Allan Poe's name invokes "The Bells," "The Murders at the Rue Morgue," "The Tell-Tale Heart" and the one word quote: "Nevermore."
Deborah LeBlanc reminds me of hot and humid Louisiana nights, Creole dialect spicing up the air and the food being just as hot and tantalizing as her mysteries.
Edward Hoch is branded as a perennial first class short story writer who delivered month after month , year after year wonderfully good reads. With Hoch, you knew to expect the best.
Bill Crider — the marvelous Texas writer he is — shares the exploits of Sheriff Dan Rhodes, but to be honest, since my research into his writing stint on the Nick Carter series, I will always think of Bill and a third testicle in the same breath.1
Writers are told they must brand themselves to the public so their audience will know them before they read their latest stories.
Writers are told they need a "platform", which makes perfect sense if you're a nonfiction writer. Surely, if you are writing a how-to book, you need to have expertise in the subject. If you're writing a travelogue, you should be a seasoned traveler and if you're writing a study of the Holy Bible, I would hope you have a ministry background. Otherwise, publishers will not take you seriously, even if you have done extensive research.
Most mystery writers don't have a criminal background to write about, but many of them do have a law enforcement past. My agent once asked how I knew so much about police work. (I was writing a police procedural.) I know she wanted me to say I'd been a law enforcement officer or at least tried out at the academy. I hadn't even worked in a diner where police officers frequented. I did however have friends who were/are in law enforcement and I once dated a cop who liked to talk shop. His stories were quite entertaining, but more in a Bruce Willis movie way than Homicide: Life on the Streets. (I'm sure he was trying to impress me with his stories, but I've seen Cops enough times to see how it really goes down, and also learned about it from others in law enforcement who didn't feel the need to improve their stories out of romantic interest.) None of this knowledge "brands" me as a police procedural writer. I will have to earn that by producing stories that resound with readers as true to life.
Mystery writers get branded by the stories we put out there. We hang around with other writers and learn from them what works and doesn't. We attend as many ride-alongs as our local precincts will allow. If our "credentials" are constantly being updated, our writing grows into what we've dreamed it could be — a brand the audience recognizes and wants to buy.
At Criminal Brief, we are learning much from our readership through your comments. Tell us what you'd like to see available on the book stands as much as what you are sick of reading about. Which mystery category is your favorite? Police procedural? Cozy? Locked room puzzle? And just as important: What type of story leaves you cold?
We will try our best to meet your taste levels. We are hopefully branding ourselves to you. I hope it doesn't hurt too much, but leaves an attractive little scar, like the one Harry Potter wears so prominently. I think that one branded J. K. Rowling pretty well. I'll take one of those, please.
Notes:
See my column about Nick Carter here.