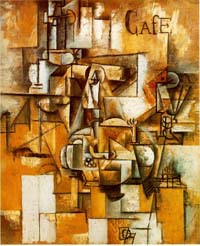 Picasso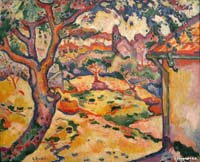 Braque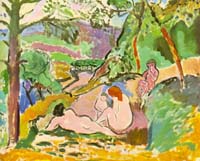 Matisse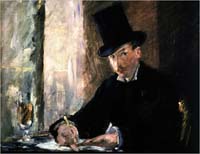 Manet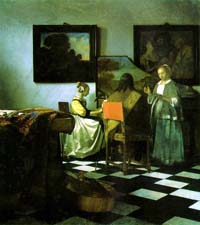 Vermeer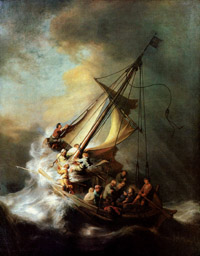 Rembrandt
ARS GRATIA ARTIS
by Leigh Lundin
Three days ago, thieves stole €100 million (approximately $125 million) in art from the world's second largest modern art collection. Missing from the Paris Museum of Modern Art are paintings by Picasso, Matisse, and Modigliani.
I didn't immediately connect the robbery with the Pompidou's Musée National d'Art, but eventually the penny dropped: I knew exactly where it was. Le Centre Georges Pompidou recalls a striking glass and steel building with color-coded conduits in red, yellow, blue, and green on 11 avenue du Président Wilson. The building's €15 million security upgrade was rendered impotent by missing alarm parts ordered a month and a half earlier.
Music and art survive over the centuries because it's not only the best of its kind, it is the best of mankind. Art may be the finest contribution human endeavor leaves behind. Next year or next century, most of today's pop art and music will be forgotten, but the classical lives on because nothing else compares.
As astonishing as the Paris art theft is, it was dwarfed by the $300-500 million theft from the intimate Isabella Stewart Gardner Museum in Boston, devastating the museum's collection of Dutch and French masters. It was breached not by a failed security system, but by a gullible guard following orders of ersatz police, thieves in disguise.
Twenty years later, the art remains missing, but more information has been released to the public. Unlike the meticulous Parisian thief, the Boston looters crudely cut and ripped priceless paintings from their frames. That carelessness led experts to think the thieves were inexperienced and subsequently consider if the paintings were properly stored and cared for.
Assuming the thieves didn't destroy them in a panic, the paintings couldn't be sold in the legitimate marketplaces of the western world. A few other countries have laws that allow unknowing buyers of stolen artwork to become legal owners, but it seems hard to argue any buyer could remain ignorant of the provenance of his purchase.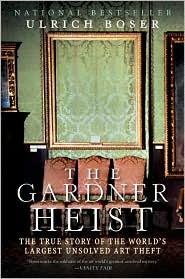 A couple of fictional scenarios seem possible, not unlike the recovery of the Nederlands' Noortman Gallery paintings which learned a middleman in Dubai was handling stolen art.
In one imagining, a Boston Irish crook might sit around his Southie flat in his sleeveless undershirt, drinking Killian Red and toasting hundred million dollar paintings tacked to his wall. Maybe, but perhaps Whitey Bulger's New England mafia made connections with an Ian Fleming badman/madman who bought the paintings for a dime and mounted them on his wall, toasting the masterpieces with absinthe and chortling he alone has a prize no one else in the world can appreciate.
Do you feel a story coming on?