WHEN I'M SIXTY-FOUR
by Steve Steinbock
This week's column marks my sixty-fourth installment of Bandersnatches. The number sixty-four may have numerological significance. I don't know. But I've been listening to the Beatles, so I figure it's as good an excuse as anything to celebrate.
Earlier this week, my High-Heeled colleague played an experiment by invoking Jane Austen and Raymond Chandler as muses and imaginary editorial consultants. It was a fun column. Judging from the huge number of comments, it's clear that I'm not the only person who thought so.
Like Melodie, and like many mystery professionals, I found great pleasure and inspiration from reading the works — and the journals — of Raymond Chandler. How I came to Chandler, and through him, mysteries, is an interesting story.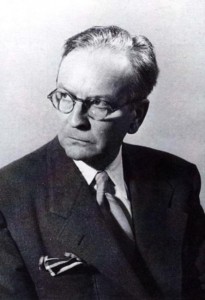 The other day, my well-tuned colleague Rob mentioned a few physical locations at which he'd found inspiration to write certain stories. I can tell you the exact city and year that I discovered Chandler and became a mystery devotee. It was 1982 in the city of Jerusalem. If I had to pick an exact spot, it would be an off-the-beaten-track bookshop qua coffee house down an alley off Ben Yehudah Street, and up a staircase. The place was somewhat hidden, and unless you knew it was there, you'd never know it was there. The name of the place, appropriately enough, was Sefer V'Sefel, which is Hebrew for Book and Mug.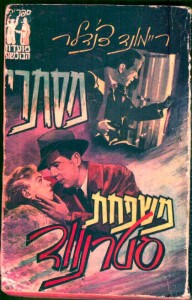 I was living in Jerusalem, attending graduate school. The curriculum was almost entirely one of translating ancient texts, which came fairly easy to me, and which freed me up to read more fiction — sheer pleasure reading — than I'd ever been afforded. I read some Hermann Hesse, some obscure novels of Aldous Huxley, Dostoyevsky's Crime and Punishment, and yes, even some Jane Austen. I typically chose the kind of book that educated people are supposed to have read. Much of it (specifically the authors and titles I just mentioned) I enjoyed.
But unfortunately, a lot of the books that I was supposed to love simply left me cold. I was trying to read books by Lillian Hellman, Albert Camus, John Irving, and Joan Didion, but I wasn't enjoying them. Even Robert Heinlein's Stranger in a Strange Land — about which numerous friends told me would "change your life, man" — failed to live up to its reputation. (I admit that I liked the concept of grok, which Heinlein introduced in that novel).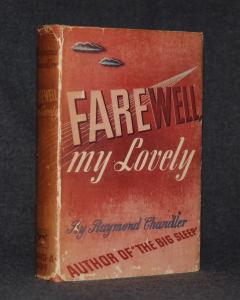 Then one day a classmate with whom I'd been sharing an apartment (he's a rabbi in Illinois, now) suggested I read Raymond Chandler. I'm fairly certain that the first of his book that I read was The Big Sleep (although it might have been Farewell, My Lovely). It changed the way I thought of literature.
This book actually had a plot. It had a clear beginning, middle, and end. It had action that flowed forward. And it was beautifully written. Chandler's similes are unsurpassed. They were outrageous, but always fitting. (Among my favorites is the description of Moose Malloy at the opening of Farewell, My Lovely: "He was a big man but not more than six feet five inches tall and not wider than a beer truck." It's outrageous enough to make me chortle every time, and yet the image of a beer truck is so appropriate to Moose.)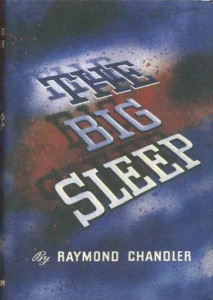 There are little things in The Big Sleep that indicated to me that in spite of how much fun I was having reading it, and despite the brevity of the novel, it truly was literary. This was quality, intelligent writing. The description of the painting of the tarnished knight that Marlowe sees when he first enters the Sternwood mansion is evocative and elegant. Marlowe's reaction when Carmen throws herself at him (chapter 24) is surprising, and shows a morality that is complex and conflicted. Brilliant writing, and I don't care who killed the chauffeur.
Over the years I've read all Chandler's novels at least twice, revisiting the first two every year or so. I never tire of them. I think it's the anthology Killer in the Rain that contains the short stories Chandler "cannibalized" to create three or four of his novels. Reading those stories and seeing how he incorporated them into the Marlowe novels was as exciting as it was instructional.
Would I want to have spent time with Chandler? I don't know. He was certainly an odd duck. His neuroses rivaled Michael Jackson's. His attitudes toward women and sex was stunted and strange. His depression and his drinking habits would put a test on any friendship.
But he could sure write. Everything a well-dressed detective writer ought to be as he now sleeps the big sleep.