THE ENDs
by Rob Lopresti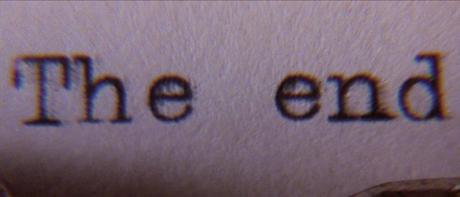 We who blabber regularly about writing often talk about how to start a book, or a story. And so we often give examples of great beginnings. Endings are important, too, but we are less likely to discuss endings – especially of mysteries. You know why. There's a great taboo against revealing how a mystery ends.
But we at Criminal Brief are fearless and bow to no so-called rules and taboos. So brace yourself, because I'm about to bust the rules wide open. Ready? Here goes.
The endings of twenty great mysteries
The statue was a fake.
The doctor killed his patient.
The head of the FBI comes to visit, but isn't allowed in.
The child is returned to her mother.
The older cop asks the younger cop for spiritual advice.
The hero reluctantly agrees to play golf with his sidekick.
The hero leaves New York for Los Angeles.
The hero prevents time travel from being invented. (Yes, it is a mystery.)
The villain drowns in the mire.
The villain is shot by the police and dies crawling forward, as if to attack his enemy one last time.
The swindled thieves make a deal with their client's enemy.
The client's wife comes home.
The spies tried to squash the rumor that there was a mole in their midst to protect the enemy spy who was working for them, but there really was a mole in their midst.
The femme fatale shoots a cop and the police shoot her dead.
A policeman shoots the narrator dead.
The detective frames the killer for what was actually a suicide.
The judge did it.
The detective did it.
The client's evil twin did it.
All the suspects did it.
Raskolnikov did it.
Answers