NEWSWORTHY (Update)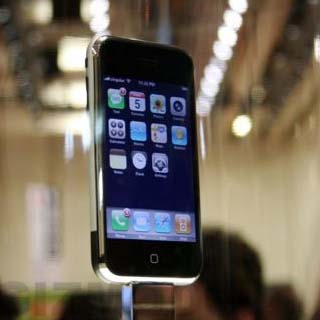 by Leigh Lundin
An earlier article about the temporary loss of Apple's latest iPhone focused on legal efforts to weaken freedom of the press. The so-called democratization of news is poised to leave reporters and even crime writers with fewer civil liberties rather than more.
As newspapers around the nation wither into ashes and dust, prosecutors from coast to coast are taking the position that on-line news blogs do not enjoy First Amendment rights. In the iPhone case, San Mateo County's Deputy DA Stephen Wagstaffe apparently convinced a court that freedom of the press does not apply to on-line news outlets.
Sock-Puppet Prosecution
I've long respected Apple's Steve Jobs but his peevishness is wearing thin. He and Wagstaffe seem to mouth each other's words:
"Who can say if Jason Chen's a journalist? [Further,] there's a debate as to whether the iPhone was left in a bar or stolen out of [an employee's] bag."
What? Funny, there hadn't been any debate until the DA began to spin finding the iPhone as theft. Seems like Apple or Gray Powell would have reported a stolen prototype had that been the case.
Prosecutor in Search of a Crime?
Elsewhere
In Australia, the founder of the whistle-blower site WikiLeaks, Julian Assange, who published articles critical of Australian government officials, had his passport taken then canceled. While the reasons given appear innocuous, Assange has found himself under repeated scrutiny. A report today suggests the US State Department fears Assange may cross over into espionage.

Australia is toying with a contra-privacy law requiring ISPs to archive all history, blog activity, and eMails up to ten years, available to police upon demand. We're not there yet, but we should take heed.
You may remember Gawker's technology news site Gizmodo paid $5000 to the iPhone's finder and returned the phone to Apple. [case timeline] You would think Jobs would be appreciative, but the aftermath has taken the shape of a vendetta, fueled by an attention-hungry prosecutor.
While the finder of the iPhone, Brian Hogan, may have behaved in a less than exemplary manner, it's hardly worth trampling the First Amendment rights of reporter Chen, which, after all, are our rights. As prosecutors are now posturing, National Enquirer and your weekly throw-away shopper enjoy constitutional protection that a news blog agency does not.
If the trend continues, once print media newspapers are gone, what's left for the First Amendment to protect?
A Final Word
"Liberty of the press is the right of the lonely pamphleteer."
– US Supreme Court: Branzburg v. Hayes, 1972
Thank you!
Thank you for your warm comments and support last week. Thank you.