SPEECH IS FREE
Recording it isn't.
by Leigh Lundin
In the early dawn, police burst into the home of Maryland Air National Guard Staff Sergeant Anthony Graber, frightening his parents, his wife, and his two young children. In the course of the hour and a half raid, authorities detained Graber's mother and sister, preventing them leaving for work.
Police seized four computers, Graber's video camera, and several disc drives. Only the fact Graber couldn't be moved due to gall bladder surgery prevented police taking him, too, charging him with a felony that could take five to sixteen years out of the soldier's life. When authorities finally arrested him, they set a $15,000 bond on a $10,000 felony.
Apparently, the search and warrants contain no judge's signature, making it unclear if a judge signed documents at all. State Attorney Joseph Cassilly says the judge's name is secret for "privacy" concerns.
What had Graber done? As he rolled to a stop at an interstate exit ramp, his helmet camera recorded an anonymous grey man leap from an anonymous grey car that swooped down upon him, shouting at Graber to get off his motorcycle. The man brandishes a pistol, but as a police car pulls up behind them, the man appears to block sight of his weapon with his body before tucking it away.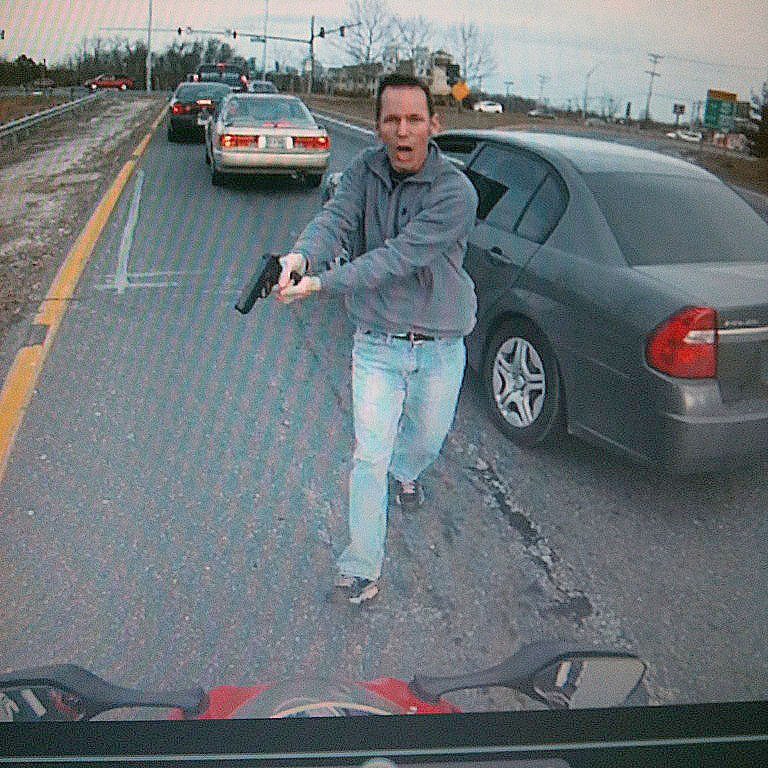 Who was that unasked man?
You may have noticed the rash of citizen videos showing county officials nipping out for a nap in the park, state officials nipping into topless bars on expense account, and city bus drivers just nipping. You may have also noticed people documenting incidents of police misconduct including an officer punching the face of a teen girl who'd stepped in to defuse an argument.
If you didn't notice, prosecutors did and they've been quietly punishing… not the wrong-doers but citizens themselves for wielding the video cameras. State Attorney Cassilly previously prosecuted other 'civilians' for videotaping police officers conducting questionable activities. Some Baltimore police officers now tell citizens that recording police activity is illegal in Maryland. According to Cassilly, the state can record you– you can't record them, a reversal of traditional American liberties, reminiscent of Iron Curtain countries that banned cameras, typewriters, and copy machines as treasonous.
Some wonder if State Attorney Cassilly was exacting vengeance for the very public embarrassment after three Prince George's County Police beat and arrested two students for assault, claiming one was injured by horses' hooves. Privately shot video showed events the other way around, that police beat and arrested without apparent provocation. (A Boston auxiliary policeman once bragged to me he enjoyed beating "hippie types" with his flashlight simply because he could. "It's a flashlight; who's to say it's a weapon?")
Meanwhile, back to our story…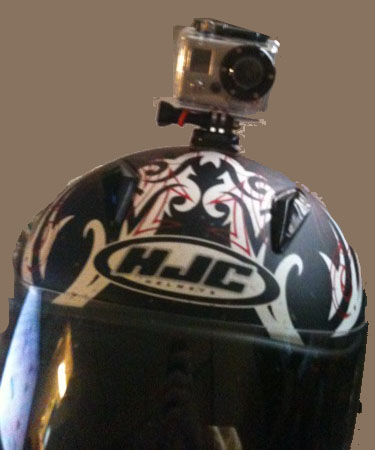 A month before the raid and arrest, our Sergeant Anthony Graber sped up the interstate an estimated 80 mph in a 65 mile-per-hour zone. Graber wore a helmet camera, an oversized unit in these days of sleek, tiny devices, and his camera recorded Maryland State Trooper Joseph David Ulher– the anonymous grey man who leaped from the anonymous grey vehicle brandishing a pistol but never showing a badge– violate several protocols and call into question a number of "facts" in the arrest complaint (hinting Graber intended to flee but not borne out by the video).
As John Stossel reports, Graber admitted to speeding and admitted he deserved the ticket. He paid his fine. But then he did something that again enraged Trooper Ulher– Graber posted the video of his arrest on YouTube, exposing Ulher's violations and excesses that made him look like an unprofessional bully.
Trooper Ulher and State's Attorney Joseph Cassilly decided to get even. They staged the dawn raid and arrested Graber. And they might even win.
What is going on here?
Government employees– our employees– are too often embarrassed when excesses, petty corruption, vulgarity, and even violence become exposed. Officials are punching back using two arguments to go after videographers, assertions that:
Public servants expect privacy without public scrutiny.
Citizens are violating wire-tapping laws by recording public officials.
The obvious response would seem to be:
They are public officials supposedly in pursuit of their public duties. Citizens have a right to subject public duties to inspection.
Wire-tap laws were written to protect citizens from government, not protect government from citizens.
None of these cases have made it to the Supreme Court, which has tilted so far toward government against citizens, a positive ruling is in doubt. For years, some authorities have taken the position they may be government employees, but they are not public servants. (You may have noticed a recent odd decision that an arrestee still has a right to remain silent, but only if he doesn't remain silent! The Court reversed the law and your rights from opt-in to opt-out.)
Pretext Tickets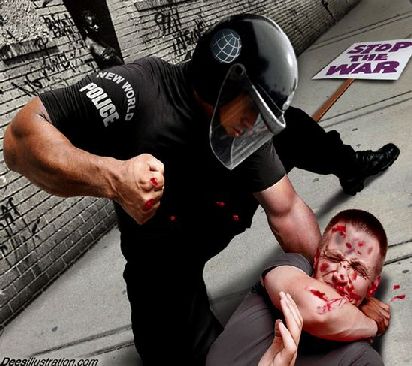 Sometimes police can't find a valid reason to arrest an annoying party, so they devise 'pretext tickets', such as disturbing the peace, blocking a public walkway, creating a public nuisance, or resisting arrest without violence. Whether they are eventually upheld or dismissed, they create an atmosphere of intimidation and vengeance that is unfair to good citizens and good cops alike.
It's important to note this isn't an anti-police screed, but an article questioning abuses of authority. One may have out-sized expectations of justice, but bad public officials tarnish the reputations of the good. Elliot Ness wasn't the only honest cop in Chicago in 1929, but he was the one who wouldn't tolerate dishonesty in his team.
That's ironic considering the corruption-prone state of Illinois (home of Gov. Rod Blagojevich caught on tape) legislated away your right to video-record in public places. Want to legally tape your family on the beach or public park? You must obtain everyone's permission who might show up in a frame. Want to capture a politician's bribe or a security guard clubbing a drunk? You must obtain their permission, else you are the villain.
And here in Florida…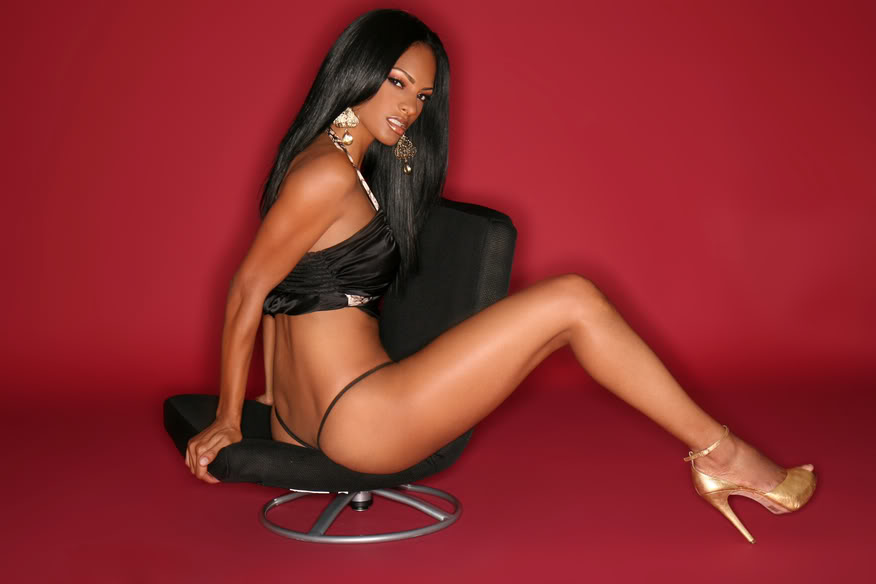 Naturally, Florida has to trump Maryland by arresting a model from Maryland, Tasha Ford, for, in her words, "filming [police] for my own protection."
"Since your mother is such a fucking asshole, I'm going to arrest you for trespassing."

"You fucking northerners think you can come down here and mess with cops. You are about to get a lesson 101 on how to deal with Florida cops."
Supposedly, these police statements were recorded by her video camera as police tackled and arrested her son for allegedly passing a movie ticket back in line to a friend to gain free entry. I say "supposedly", because Boynton Beach Police confiscated her camera.
A police supervisor ordered the mother's arrest under Florida's electronic surveillance statute, which is supposed to be applied to recording phone conversations without the other party's consent. Asking too many questions of police can be considered obstructive, and yes, they added the charge of asking too many questions, to wit– resisting arrest without violence.
At her arraignment, the judge lectured Tasha Ford, asking if she'd learned her lesson.
Say what?

You mean the lesson freedom requires constant vigilance? Probably not what the judge had in mind, but that's my take.
After Palm Beach State Attorney's Office dropped charges ("the State will not be able to establish beyond a reasonable doubt either that the defendant's actions constituted a violation of the interception of communication statute or that the officers were acting in the lawful execution of a legal duty"), Boynton Beach Police were reluctant to release the camera and contents intact but, according to police, the camera should have been returned by now.
Donut Capers
Remember the mounds of doughnuts in Twin Peaks? I don't mean to pick on cops, I really don't. It's a tough job, but I can't resist a touch of light relief. A few years ago, a policeman called a radio station to complain about the local shock jock ragging on overweight cops and doughnuts– and he happened to call from a Mr. Donut. At least he took his outing in stride.
In separate incidents, civilian videographers recorded officers in a hurry to get to Dunkin Donuts, some variously speeding, running red lights, darting in and out of traffic, and parking illegally– in a handicap space– and then resenting their illegally parked cars being photographed. One of the officers responded by issuing a NYC city councilman a $165 ticket. (As the officer says, each story has two sides and he claimed the councilman illegally parked, too.)
Doughnuts, just sayin'…
Source Disclosure
My primary source for the latter part of this story is Florida whistleblower Carlos Miller, a veteran news reporter and activist for the right to record officials in the performance of their duties. He's exposed several abuses and false arrests and has himself been arrested at least twice for videotaping police. Miller's blog pops up on our local radar screen with unnerving irregularity, and he's managed to gain national attention.
Darn, I'm hungry for a glazed Krispy Kreme.
Update 09 July 2010
Three states now use wiretapping laws– intended to protect citizens against the state– to protect the state from citizens and make recording police illegal without police permission. Those three states are Illinois, Maryland, and Massachusetts.
Maryland police are interpreting the law that public officials have a right to privacy– and private citizens do not. "The state can watch you– you can't watch the state."
It's different when when police are caught on their own cameras. In the Maryland student beating case, official cameras mysteriously stopped working and the only recordings made came from private cell phones. Maryland police have proved particularly recalcitrant when defendants sought exculpatory police dash cam recordings in court. In one case, police claimed all seven cameras in seven different police cars failed to record at the critical moment.
In Illinois, recording police is a Class 1 felony (same as sexual assault and many violent crimes), punishable with 4-12 years in prison. Journalists now wonder if these laws can be used against them.
James Machado, executive director of the Massachusetts Police Association, makes the point that most private records support and vindicate police in the performance of their duties. As another police man said, "If we're doing what we're supposed to be doing, we shouldn't mind."
On 8 July 2010, Neal Conan talked with Carlos Miller (in our article) and Reason Magazine's Radley Balko in an NPR interview. (transcript)