STEAMING HOT WORDS
by Steven Steinbock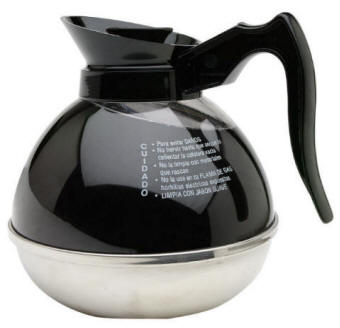 This morning I jumpstarted my brain with a cup of coffee and a crossword puzzle. I finished the puzzle except for two intersecting words. One of the troublesome clues was Ace (slang). All I could think of were playing cards, WWI pilots, and news reporters, but I couldn't fit anything into W-blank-I-Z. I obviously needed more coffee.
When the coffee didnt do the trick, I cheated. I went to Thesaurus.com (the sister site of Dictionary.com) and looked up ace.
I found my answer. But what interested me even more was the related blog, The Hot Word. The Hot Word of the day (as I'm writing this, on Wednesday, June 23) happens to be Coffee. I didn't learn anything new except that new research shows that drinking four or more cups of joe per day may reduce the chance of certain head and neck cancers. I know from my own drinking habits that it can also lead to insomnia and hypertension.
(Incidentally, does anyone know how the word joe came to be associated with coffee? Dictionary.com suggests that it derives from Stephen Fosters 1860 song Old Black Joe, but I don't see the connection).
I hope I don't offend anybody with this next observation, but I find the weird metamorphosis of the classic macchiato into a weasely candy-ass drink completely bizarre. A macchiato is a cup of pure, straight espresso marked (hence the name macchiato) with a light spoonful of milk foam. I don't know what a Caramel Macchiato is, but it isn't a macchiato.
[End of rant]
We often hear of great authors whose work was fueled by alcohol, nicotine, and melancholia. There's some truth in it, but methinks the legend depressed artist is a dangerous exaggeration. For every successful Hemingway, there are millions upon millions of alcoholics, suicides, and lung cancer victims who left behind no body of work save for sadness. Besides, look where Hemingway ended up.
What we don't hear about are the authors who caffeinate their creativity. Most but not all authors I know are coffee drinkers. A few prefer tea. Some avoid coffee for health, religious, or taste reasons. One writer friend of mine finds the idea of warm drinks revolting. Soup is okay, but he won't touch coffee, tea, or cocoa unless etiquette absolutely demands it.
The only writer I can think of whose coffee consumption is the stuff of legends in Honoré de Balzac. The English-speaking mystery community doesn't talk much of Balzac, but he was certainly a part of our tradition. I can imagine him sitting around a coffee house table with Elmore Leonard, Lawrence Block, and John Harvey.
Balzac drank an obscene amount of coffee each day. Have a look at Balzac's essay on the subject, The Pleasures and Pains of Coffee (published 1838 or 1839 in Balzac'sTraite des excitants moderns). The piece is short, beautifully written and translated, yet graphic enough to cause me to alternately laugh out loud and suffer gastric distress.
Read it. Tell me what you think. And tell me how you like to jumpstart your brain.