OBJECT POVERTY
by Steven Steinbock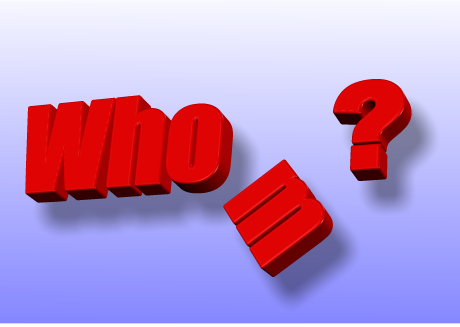 I can't really blame anyone for dropping the Ms of the end of whom. I may get a momentary sense of unease. But then I remind myself that there are bigger fish to fry. Besides, whom has fallen so far into disuse that when I speak a sentence that calls for it I find myself pausing to double check. Real-time oral proofreading is no way to carry a conversation.
Perfectly good patterns do sometimes fall into disuse. I think it's a shame that the Second-Person Plural pronoun ye has disappeared from English. Ironically, it's only in the Southern states of the US that ye can still hear a plural second-person in the form of you all or the contraction y'all. What makes it ironic is that American not living in Southern states generally look down their noses at the form, thinking it the sign of poor education, when it is, in fact, a smarter use of pronouns than what the rest of us use.
I've noticed an interesting pattern in which object pronouns are misused. There's probably a name for it, and perhaps some grammarian reading this will kindly provide it. But I'm stuck just trying to describe it. Here it is: we sometimes choose pronouns based on their location in a sentence or clause rather than on its function. I'm sure I'm guilty of it.
Here's how it works: we are so accustomed to the pattern SUBJECT VERB OBJECT ("he kissed her" "she slapped him" "we ignored them" etc.) that we mistakenly assume that any pronoun near the end of a sentence ought to take the object form.
I'm reading a light thriller written in the early 1940s, They Tell No Tales by Manning Coles. (It's an excellent book from a wonderful series, by the way). I came across a phrase that felt awkward. But after reading it a few times, I realized that it was correct, and that I was just unaccustomed to it.
To set up the stage, the hero, Hambledon, is talking with his friend and a policeman about a man they suspect of being a spy, but who has covered his tracks so well that they can't prove it.
"It's a pity," agreed Elliot, "but he gets away with it this time, if it was he."
It was the last word in that passage that derailed me. If it was he. It would seem (to me, anyway) that the phrase would read if it was him. My guess is that most of us would, without giving it a second thought, use him rather than he. But then most of us (including me) would be wrong. The he in question is the subject of Elliot and Hambledon's suspicion, not the object. But because the pronoun is the final word in the sentence, or perhaps because it comes at the end of an if clause, we instinctively think it should be the object.
But that brings up another question: should the verb in that passage have been was or were? I thought that in the subjunctive mood, we should always use the verb were no matter who the person is. Would "if it were he" have been more correct?
Now I've completely confused myself.
If any readers can enlighten me as to the history of the subjunctive were rule, or if you'd like to share any odd or awkward verbal patterns, jump right in.