Each of the seven writers who regularly contribute to this web log writes on a deadline without any knowledge of what the others are writing about. Deborah was a little concerned that this column, which she had already written when Rob's column appeared yesterday, might be deemed by our readers to be too similar to his.

I assured her that this was not the case; that her column was not more like Rob's than his was like mine at the end of June, wherein I discussed how and why people believe in things that are not true and how fiction contributes to same. At bottom, Rob's discussion was about about writers and readers who can't or don't bother to distinguish between fact and fiction, whereas Deborah's is about writers mixing facts with fiction for effect. Besides which, his was anecdotal and hers is historical.

But even if the two articles do fundamentally touch on the same issue, so what? They are by different writers dealing differently with the important issues of writing fiction. That kind of discussion is exactly what Criminal Brief is for, or it wouldn't call itself "The Mystery Short Story Web Log Project."

So, enjoy—as I know you all will.

—JLW
THE TRUTH IS OUT THERE, ISN'T IT?
by Deborah Elliott-Upton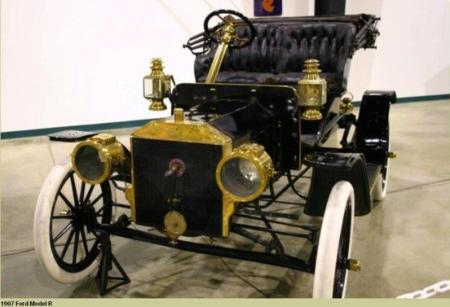 Only 100 years ago, the average life expectancy was 47 years, an average worker made $200-$400 per year and 2 out of 10 adults couldn't read or write.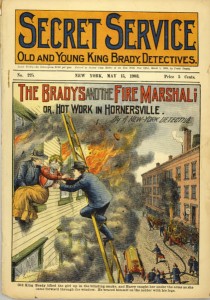 But that didn't stop the public's insatiable taste for stories of the exotic old west, daring detective tales and featuring not-always-the-good guys as heroes. Dime novels are like modern-day tabloids—a whole lot of fiction mixed with just enough facts to make the stories plausible—well, some of them at least. I'm not absolutely sure about the alien abductions, but I'm not ruling them out: The truth is out there.
As in the twentieth century world, today's tabloids sell out faster than ice cream in July. Their truths are probably as viable as any in any dime novel.
Recently, my family visited Billy the Kid's gravesite at Fort Sumner, New Mexico. Even though no one knows exactly where William H. Bonney was born, how many men he killed or how he managed the escape from the Lincoln County jail, that hasn't stopped novelists from writing their own versions. The public did and still do devour copies like they were manna from heaven.
From the Billy the Kid Museum I purchased Secrets of Billy the Kid written by George Turner and published in 1974. A writing instructor once told me any story with the words "secret" or "mystery" in the title already was interesting. Stories about "Billy" still sell. "Young Guns" (1988) and "Young Guns II" (1990) were box office successes. Maybe it's the mystery or the secret that lies somewhere out there for us to discover.
Ned Buntline, pseudonym of author E. Z. C. Judson, mixed fact and romantic fiction as well as any. His dime novel depictions of Davy Crockett, Daniel Boone and Kit Carson made reading entertaining to the masses and therefore popular, much like J. K. Rowling has achieved with her Harry Potter series.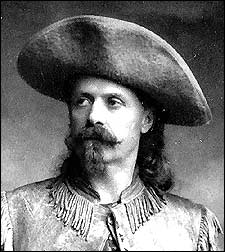 After appearing in Buntline's dime novel exploits, Colonel William F. Cody was convinced by the author to star as himself in the play, The Scouts of the Plains, written of course, by Buntline. Not an accomplished actor, Cody did possess a stage presence which he milked. Cody acted for eleven seasons, then tried his hand at writing. He penned the first edition of his autobiography, The Life and Adventures of "Buffalo Bill", adding his own recollections and perhaps his own dose of dramatization of the facts. His book was published in 1879. In 1883, he progressed another step into immortality by creating Buffalo Bill's Wild West show which traveled extensively throughout the United States and across Europe for three decades. Everyone remembers the name of William F. Cody. Buntline? Not so much.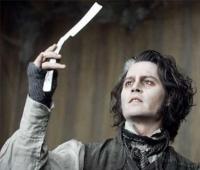 Whether the stories were mostly true or mostly fiction seems of no importance to audiences. Sweeney Todd, the Demon barber of Fleet Street first appeared in print in a 1846 "penny dreadful" (close cousin to the dime novel) and written by Thomas Prest. The character's origin of a slightly mad man originated in a 19th century newspaper in a horror-filled account, serialized in The People's Periodical. George Dibdin Pitt, a known hack playwright who was infamous for stealing ideas from other writers, dramatized Prest's storyline further for the stage in "The String of Pearls: The Fiend of Fleet Street." Pitt proposed his play was "founded on fact," but his facts via Prest may not have been truthful either. Prest was known to regularly scour newspapers for story ideas and then fictionalize the real crimes. Stephen Sondheim's Broadway version turned Todd into more of a melancholy murderer. In the recent movie, "Sweeney Todd," Johnny Depp portrayed a fictional character—or was he? No one knows for sure. We only know the talented Depp's portrayal scared a lot of people into watching it more than once.
How truthful are True Crime stories? Truman Capote "discovered" the crime for In Cold Blood in a newspaper article. He traveled to the murder scene and interviewed the accused, the police and people who knew the victims. He didn't write the story as pure fiction and claim it as his creation, but instead invented a new category for booksellers. However, who can say how much he may have twisted the facts a bit for effect? Certainly the recent movies concerning that time in his life suggest he did not write the story completely truthful.
What movies based on crimes have not carried a notation saying the movie was "based on a true story"? Based seems to imply a straying of the truth for dramatic purposes, but does the public know this or do they believe they have watched a documentary of historical fact? Alas, even documentaries are based on what the writer,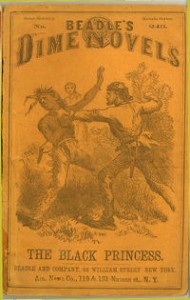 director and actors believe to be true.
Does telling the truth indicate a detour from a more profitable product? Surely, sometimes truth is stranger than fiction, but mostly it's just plain-old duller than when garnished with a sprig of embellishment to make it more palatable .
Do we want the truth? Can't we handle the truth? Or do we constantly need more, more, more to shock us and ultimately, to sell more stories?
Is the truth really out there?