VIRGINIA, VIRGINIA
by Leigh Lundin
Thursday, the Commonwealth of Virginia executed the first woman in nearly a hundred years. Although women commit 41% of domestic homicides, fewer than 1% of people sentenced to death will be women. But, travel with me back to 1912.
The Case of Virginia Christian
A century ago, a young Virginia girl, Virginia Christian, faced a death sentence. She unintentionally suffocated her employer who frequently mistreated the girl.
On 18 March 1912, the employer, a white woman named Ida Virginia Belote, beat her laundress 'Gennie' with a spittoon until it broke. The two grabbed broom handles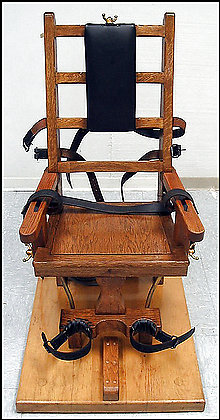 used to prop open bedroom windows. The girl struck Belote's forehead and the woman collapsed. To stem Belote's shrieking, Gennie Christian stuffed a tea towel in her mouth, not realizing she forced the woman's tongue down her throat. The girl fled the house, taking the woman's purse.
Police apprehended Gennie who readily admitted striking Belote, but she was shocked to learn Belote was dead. Gennie insisted she did not intend to kill Belote, but was hurt, angry, and wanted to stop the beating.

Her attorneys received no compensation and paid fees and expenses out of their own pockets. In an angry atmosphere, Elizabeth City County (now Hampton) Court condemned the 16-year-old girl to death in the state's new-fangled electric chair. The commonwealth executed Gennie the day after her seventeenth birthday as noted on her death certificate.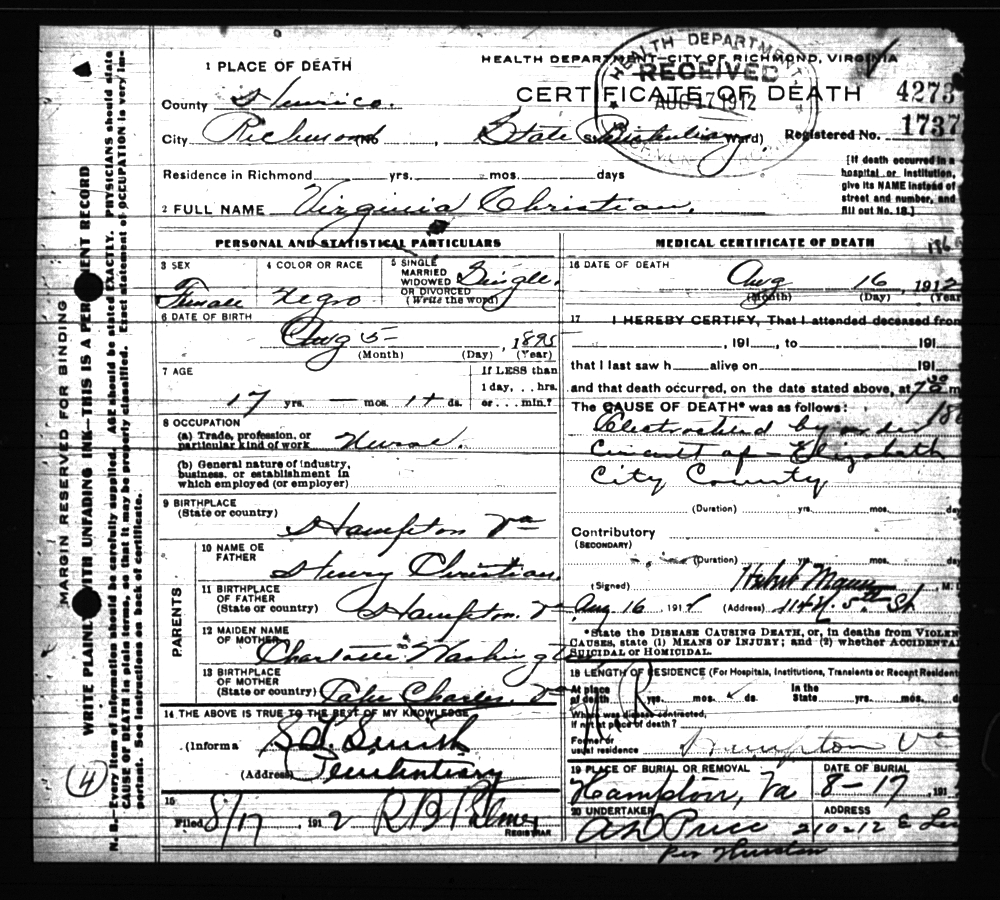 The Letter of the Law
Gennie's mother wrote the Governor of Virginia. I leave you with her note and challenge readers to remain untouched: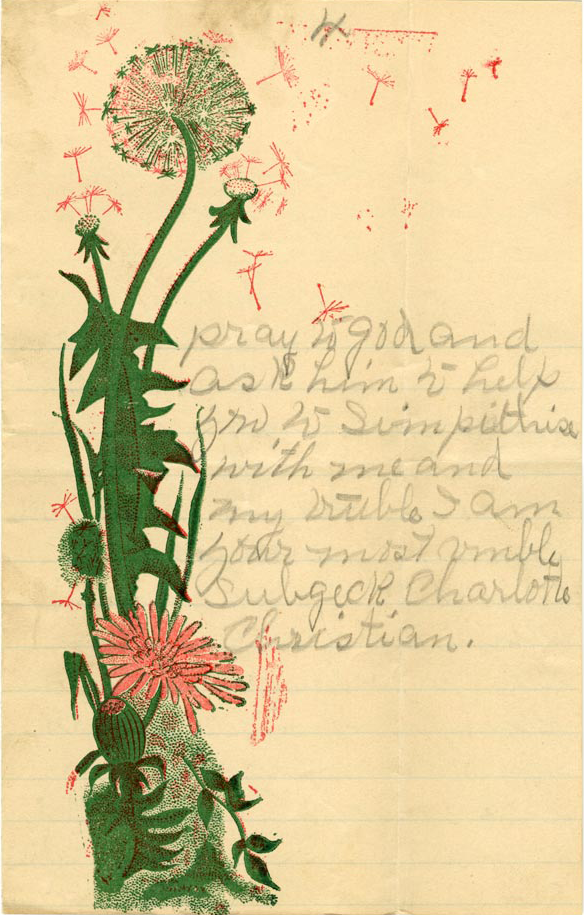 My dear mr governor

Please for give me for Bowing low to write you a few lines: I am the mother of Virginiany Christian. I have been pairalized for mor then three years and I could not and Look after Gennie as I wants too. I know she dun an aweful weaked thing when she kill Miss Belote and I hear that the people at the penetintry wants to kill her but I is praying night and day on my knees to God that he will soften your heart so that She may spend the rest of her days in prison. they say that the whole thing is in yours Hands and I know Governer if you will onely save my child who is little over sixteen years old God will Bless you for ever … If I was able to come to see you I could splain things to you better but I cant do nothing but pray to God and ask him to help you to simpithise with me and my truble

I am your most umble subgeck,

Charlotte Christian.