A WELL-DESERVED KICK IN THE SIDE
by Rob Lopresti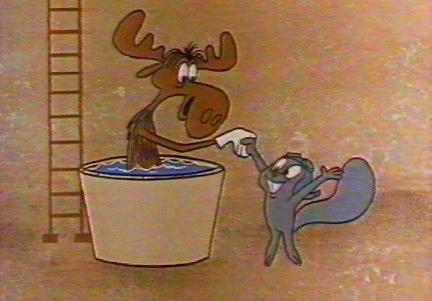 Thinking about villains last week made me think about that other regular in the field of mystery fiction, the hero's sidekick. The loyal Watson's main job is to make the hero look brilliant but he or she may also do the legwork, play the reader's surrogate, and generally provide whatever is missing from the hero's personality.
Of course, there's also a subset of Watson I wrote about a few months ago. They provide other services, like rushing to the rescue and doing violence the hero can't ethically commit.
But enough taxonomy. Let's go over my personal gallery of favorite sidekicks.
Dr. John H. Watson. Well, duh. Why do you think detectives' sidekicks are called Watson? Arthur Conan Doyle didn't invent the type – Edgar Allan Poe did that with the anonymous friend of C. Auguste Dupin – but his unsuccessful physician made the character an inevitable part of the genre.
Carolyn Kaiser. Lawrence Block's first two novels about burglar Bernie Rhodenbarr were okay but the series didn't really take off until he met Carolyn, who runs The Poodle Factory. She is a smart, sassy, New York lesbian, always ready to help Bernie think through a caper and occasionally compete with him over a woman. In her first appearance she tries to convince Bernie to let her go along on a burglary. He agonizes on involving a solid citizen like her in a crime. "I wash dogs," she replies. "Big hairy deal."
Archie Goodwin. The winner and still champion as far as I'm concerned. His voice is what makes Rex Stout's novels about Nero Wolfe endlessly enjoyable. Nobody rereads the books for the plot; it is the relationship between Archie and Wolfe that brings us back.
Andrew Octavius Kelp. Not exactly a detective's sidekick, but Donald E. Westlake's gloomy burglar Dortmunder would not be nearly as much fun without the sparkling help of Kelp. He's the guy who only steals cars with MD plates because doctors understand the importance of comfort.
Ruth Winthrop. Miss Wilhelmina Zukas, the star of Jo Dereske's novels, is a short, quiet, dignified, repressed librarian. Naturally she hangs around with a tall, flamboyant, wild and tart painter. Helma and Ruth have been bff forever, would fight to the death for each other, and can't stand to be in the same room for more than an hour. Women often ask Dereske "how do you know about me and my best friend?"
Winsor Horne Lockwood the Third. Harlan Coben's Myron Bolitar is a nice guy. Fortunately his partner, Win, is a charming, handsome, blond, athletic, WASP sociopath. When he gets in a bad mood he breaks into the house of an unconvicted child-killer and tortures him into confessing to where the bodies are buried. Just be glad he's on our side. If he is.
Otto Amlingmeyer. A classic Watson. Big Red is as large and loquacious as his brother Gustav is puny and taciturn. But Old Red is the brains of the operation, even though he was too busy making a living as a cowboy to learn to read. That means part of Otto's job in Steve Hockensmith's Holmes on the Range novels is to read Gustav his beloved Sherlock Holmes stories. The other is to charm his way into situations and bull his way out.
Hawk. As I said a few weeks ago, when Hawk showed up in Robert B. Parker's Promised Land he seemed to be just another bad guy for Spenser to beat up. Instead they teamed up and became inseparable chums. Like Win, above, he is a sociopathic sidekick, and as far as I know, the original.
As I wrote this one thing became clear to me. You can't have a fascinating sidekick unless the detective is equally fascinating.
Over to you. Favorites?