DYING IN HOLLYWOOD
by Melodie Johnson Howe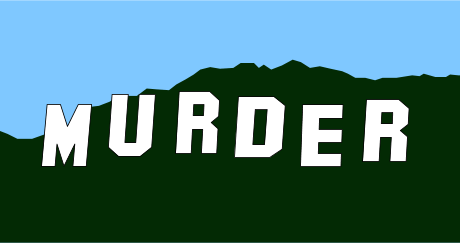 In Hollywood many famous murders go unsolved. In the land of make believe they can't quite seem come to terms with the right ending so they end up with no ending or a very unsatisfactory one.
I don't hold out much hope for finding the killer or killers of Ronni Chasen, but I would love to be proven wrong.
Ronni Chasen, a single 64-year-old woman, dedicated to her career as a publicist was on her way home from the premier of Burlesque starring Cher and Christina Aguilera. (How awful for that to be the last movie you'll ever see.) Driving her brand new black Mercedes-Benz, she was shot to death on Sunset Boulevard as she turned left onto Whittier Drive. She was shot many times. At first it was thought to be a terrible example of road rage or maybe an unexplainable drive-by shooting. Slowly there was talk of the murder being a hit. This is the stuff Hollywood dreams are made of, to paraphrase Shakespeare and Sam Spade.
But why a hit? What secrets did she know? Who did she cross intentionally or unintentionally? Being a publicist, she had incredible access to important peoples' background and information. Did she have a gambling problem? Or was her murder an awful case of mistaken identity? I can see this last option as becoming the final answer to her death. Especially since they can't use suicide as reason.
In many unsolved Hollywood deaths, suicide seems to have been the fallback position. Paul Bern, the husband of Jean Harlow, the 1930s blonde bombshell, was found shot to death. The coroner ruled suicide. And there was convenient talk that Bern could not fulfill Harlow's sexual needs. But Bern also had an ex-lover who may have been the killer. Hollywood closed ranks; better to imply it was the victim's inadequacies and not get into the real messy stuff of betrayal and murder.
Another supposed suicide was the actress Thelma Todd. In December 1935 her body was discovered in her Lincoln Phaeton convertible in a garage next to the popular restaurants she owned on Pacific Coast Highway. The coroner ruled she died of carbon monoxide poisoning after turning on the ignition and striking her head on the steering wheel.
I see, she turned on the engine of her car in a closed garage, and then of her own volition slammed her head into the steering wheel . Of course it was suicide. Forget the abusive ex-husband or that she had thwarted Lucky Luciano by not letting him put a gambling casino on her property.
Hollywood is a mill town and the mill must keep turning. The last thing the studio heads want to do is turn off the audience with unflattering murders. That was especially true back in the thirties when movies were the most popular form of entertainment. You also didn't want to get on the bad side of Lucky Luciano
My favorite unsolved Hollywood murder is that of the director William Desmond Taylor in 1922. He was found shot to death in his apartment. It is not the murder itself but what happened after that is . . . well, so Hollywood. This delicious piece of writing is from the Los Angeles Times.
"By the time officers arrived," wrote Sidney Kirkpatrick in the Los Angles Times, "there appeared to be a party at Taylor's bungalow. Paramount actors, actresses and executives rummaging through bedroom drawers and closets, a butler washing dishes and an unnamed extra walking out the front door with a case of bootleg gin.

"Everyone in the bungalow seemed to be looking for something, except the host, who was neatly laid out on the living room floor with a bullet in his back.

"Persons of interest abounded: an actress with a crush on Taylor; an actress's mother with a crush on Taylor; an actress's drug dealer; a thieving valet (who may have secretly been Taylor's brother); a wife whom Taylor had deserted in the East; and a soldier from his wartime regiment whom Taylor had court-martialed for theft."
No one was ever arrested in Taylor's murder. The unnamed actress in this article was the silent screen star Mable Normand, Hollywood's first "I-don't-care-girl".
The Black Dahlia murder was never solved. The 1947 case was named after a movie that Raymond Chandler worked on titled The Blue Dahlia. Elizabeth Short was surgically cut into pieces and dumped in vacant lot. Though she may have had dreams about Hollywood, she was not a part of it, but the luridness of her death made her as famous as any living star.
Every time I see the video of the young woman Natalie Holloway, who was murdered in Aruba, I think of the Black Dahlia. Whatever small dream of being desired led her to her death is now long forgotten, if ever known. Like Elizabeth Short, she is now celebrated for her grisly murder more than she could have ever hoped to be celebrated had she lived.
The people in Beverly Hills will add more security and higher gates to their properties. The Beverly Hills police, not noted for their detective work mainly because they don't have that many homicides, will do the best they can. But I think Ronni Chasen will go the way of William Desmond Taylor and the other unsolved crimes. After all this is the city that couldn't convict O. J. Simpson or the actor Robert Blake.
A powerful executive said to me during the O. J. Simpson trial, "He's going to get off, Melodie. Then he'll walk into a room there will be a ripple of applause and life will go on." He was wrong about the ripple of applause, but Hollywood as a magical way of "getting over" murderous situations very quickly, if not quietly, so life in Hollywood can go on.