EREV CHRISTMAS
by Steven Steinbock
Today is Erev Christmas (

), literally Christmas Eve in Hebrew. Actually, the more common way of saying Christmas in modern Israel is Hag Ha-Molad (or

; literally "the Festival of the Nativity").
I'm guessing most of you didn't know that. I'm also guessing that most of our regular readers are observing their own yuletide traditions today. That, or doing some panicked last minute shopping. In either case, the last thing on your mind should be reading today's Criminal Brief column.
Most Hebrew speakers don't celebrate Christmas. As an American Jew, I don't celebrate Christmas. But I do take some vicarious pleasure in the holiday. I enjoy seeing my neighbors' lights and trees. I still enjoy the old Christmas specials: "Mister Magoo's Christmas Carol," "Charlie Brown's Christmas," and "Rudolph the Red Nosed Reindeer."
But Christmas can be a lonely vacuum of a day for many Jews living in largely Christian areas. No shops or stores are open. All our non-Jewish friends are busy. There aren't even any restaurants to go to except for Chinese.
Which is why it's become a tradition for many American Jews to go out for Chinese food and a movie on Christmas day. I'm not sure what I'll be doing with my family tomorrow. But if we decide to stay in, here are two movies that I vote we watch. Both are off-beat comedies, and both, in their off-beat way, celebrate a sort of Jewish pride. And face it: on the most Christian day of the year, Jewish guys like me could use a little pride.
Warning: neither of these films is for the weakly constituted. These aren't films for the kiddies. Nor is either to be taken seriously. They are both farces, and each is in its own way irreverent. Having warned you, the films are: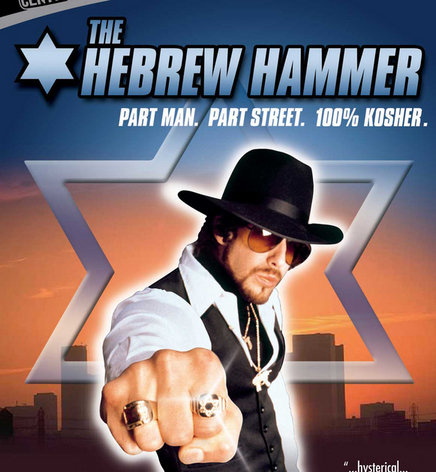 Hebrew Hammer (2003) staring Adam Goldberg as Mordechai Jefferson Carver, a stylized Jewish stud-superhero in an offensively funny spoof on early '70s films like "Shaft" and "Superfly." He's a certified circumcised private dick. Santa's evil son has decided to eliminate Hanukkah, and only a man like the Hammer can stop him. The film pulls out the stops on every stereotype and often turns them on their ears.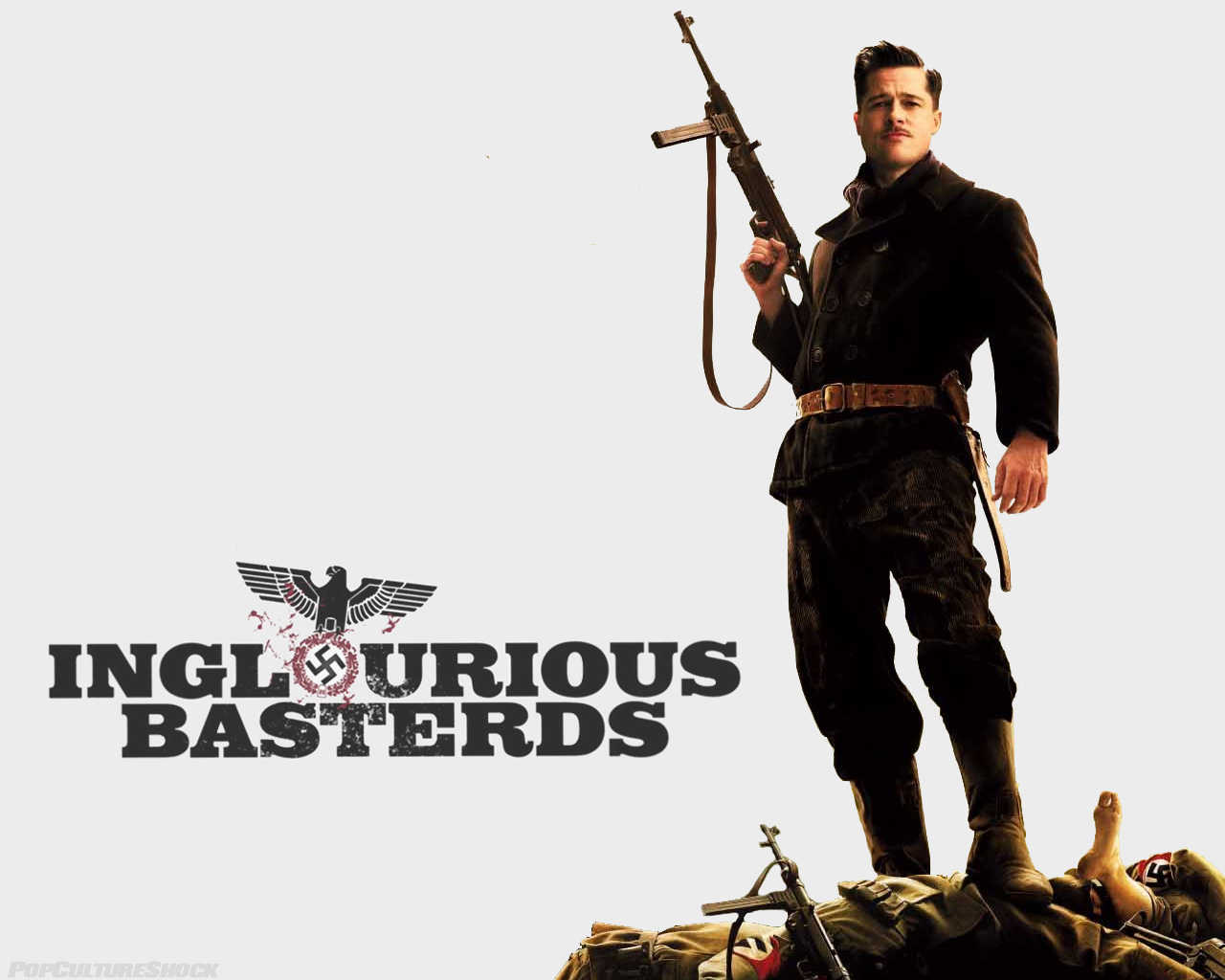 Inglourious Basterds (2009) is the unlikely WWII film by Quentin Tarentino. I don't know why Tarentino spelled the title as he did, although there was an Italian WWII film that went by the name "The Inglorious Bastards" in 1978. The Tarantino film defies the very stereotypes that "Hebrew Hammer" embraces. Brad Pitt is in the best role I've seen him in as First Lieutenant Aldo Raine, a Tennessee hillbilly who enlists a team of Jewish G.I.s to cross enemy lines into Nazi occupied France and put the fear of God into the Nazis. Their end goal is to attack a Nazi reception being held at a Paris cinema, but in the process they wreak a lot of havoc. As with any Tarentino film, "Inglourious Basterds" is violent. There are scalpings, bombings, and carving swastikas into the foreheads of Nazis. Disgusting, offensive, but wickedly clever.
Merry Christmas, and God bless us everyone, Jew, Gentile, and Pagan.