PAGES of STORIES, Part II
A Locked Room Mystery
by Leigh Lundin with John M. Floyd
Fair warning: Leigh and I teamed up again this weekend for a two-part column honoring the electronic magazine Pages of Stories, which thus far features two Criminal Brief writers. At Leigh's suggestion, my article Saturday contained a reprint of one of my mystery stories, "Weekend Getaway," that appeared last summer in an early issue of PoS.
Darlene Poier
Pages of Stories is a publication without borders. The first anniversary issue contains tales from Canada, Britain, France, South Africa, and the US. To celebrate Pages of Stories' first birthday, publisher Darlene Poier is giving away three subscriptions. One of those recipients could be YOU. Winners will be chosen from those who comment, so be sure we have your up-to-date eMail address.
And now, we turn to Leigh, who will tell us about a brilliant locked room mystery appearing in the latest issue of Pages of Stories. 'Untenable' will be the first story to be serialized in PoS over three issues. And now (drumroll…), here's Leigh:
Untenable
by Leigh Lundin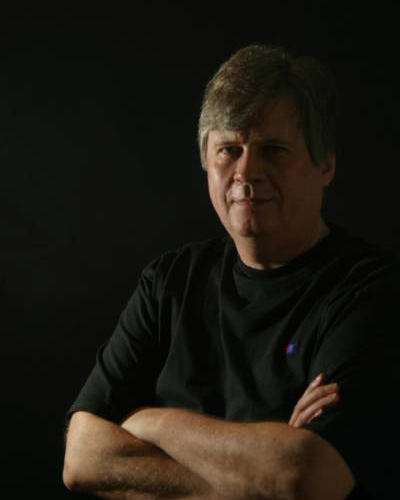 The Locked Room
Classic conundrum: In an otherwise empty locked room, a man's found hanged: no chair, no table, only a puddle of water on the floor. How did he die?[1]
Many of us love clever locked-room mysteries, with emphasis on 'clever'. Readers don't want to feel cheated by impossible means, secret trap doors, ultra hi-tech dilithium, paranormal magic, or deus ex machina. We don't mind being fooled, but fool us fairly.
Researching methods for this murder mystery took me far afield, ranging from security firms, to food service companies, to Russian submarines– you can't get more of a locked room than an underwater steel tube. Unfortunately, friends declined the honor of testing the means of death, so I relied on other accounts to back up my story.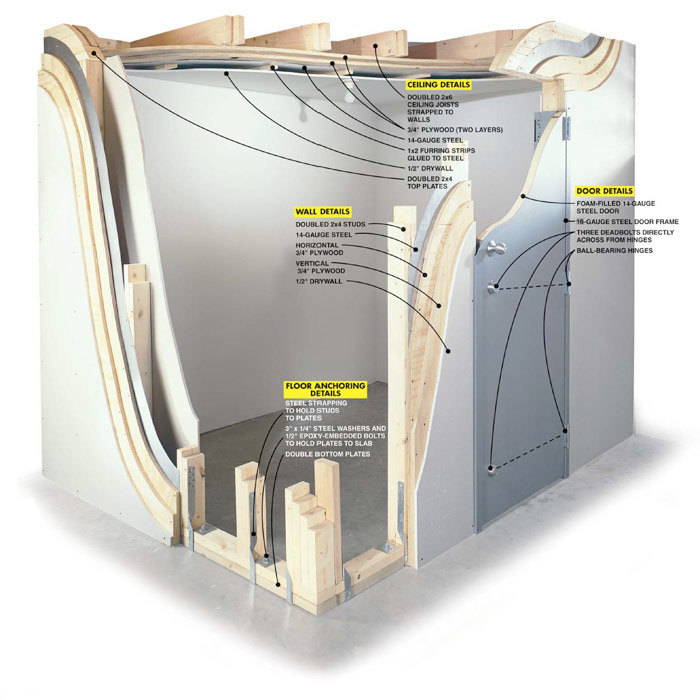 To truly make a locked room inaccessible, I placed my victim in a safe room. After all, they're constructed to protect someone under attack and keep them, well, safe. More on that in a moment.
The Prosecutor, Andrew Dale
One of the characters in Untenable is a government lawyer named Andrew Dale who bears a striking similarity to Ellery Queen writer and government lawyer, Dale Andrews. That's no accident because Dale contributed to the story in several ways, not the least being encouragement.
I keep extensive notes on topics that might contribute to stories. When I visited Dale in Washington, we drew from these notes and pieced together a pretty clever plot for a YA novel. The only problem is we need six months on a desert isle with someone handing us piña coladas and paying the bills. I'd still like to do that story some day. Hmm… uncovering a severed hand chained to a briefcase… But I digress.
So we talked about a short story project. I dug into my box of goodies again and came up with an unusual plot and motive and shared it with Dale. This time a different problem arose. Once motive and method juxtaposed in my brain, my little grey cells started writing the story faster than I could get it down on paper. Phoning Dale, I said this story's in my head and I can't stop writing it.
Dale understood. Hours later, I'd finished a draft. After deburring rough edges, I sent a version to him to critique.
He pointed out that in one passage, someone under stress is unlikely to write certain phrases. Rather than struggle to come up with realistic dying words, Dale proposed an elegant solution– turn it into an Ellery Queen clue. The story already contained a nod to Ellery Queen and Dale suggested it might be gracious to get the family's permission. I fired off an eMail and waited… and waited.
As you'll discover, the story's motive is time sensitive and I chafed as weeks and then months dragged by without response. Finally Dale and I concurred: screw it. The mention of Ellery Queen was only a couple of sentences, nothing to fret about and certainly not worth the agony of losing our time frame.
With Dale having contributed to the spark and the spirit, I wanted him to be part of the story. That's why the mentoring prosecutor bears an uncanny resemblance to award nominee and my friend, Dale Andrews.
Elasticity of Death
The story combines a whodunit, a howdunit, and a whydunit. From research, I discovered my seemingly obscure motive isn't statistically obscure at all. When circumstances provide for such an impetus to be brought into play, in English-speaking countries alone, up to 5% of 'natural' deaths may be, shall we say, 'helped along'.
One in twenty could be a high figure, but even the most conservative studies suggest a minimum of 2%. That's an astonishing number for a motive most people aren't aware of, but I must not say more at the risk of spoiling the tale.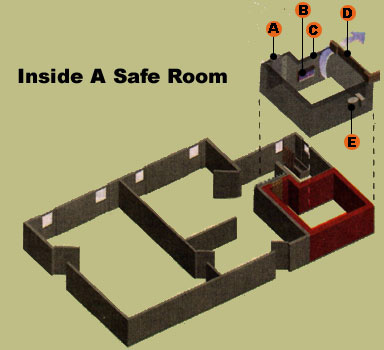 The Victim and the Locked Room
Demetrius Tantalous is a singularly unpleasant and unhappy man. Blindly jealous of his brother, he's shocked when he inherits his brother's estate, including a butler, a Maybach, and a Gramercy Park brownstone. Then, he learns, someone wants to kill him.
They start by sending him eMails that he'll die at a given hour on a given date. Demetrius thinks they're friggin' lunatics and he's frustrated police can't find the nemesis. But Demetrius has a card up his sleeve:
Plan B. He knew one thing the lunatic hadn't counted on. Hell, he'd lived here five months before he discovered it.

Off to one side of a fireplace nestled an executive washroom in antique brass and porcelain with an inset pocket door. For five months, Demetrius hadn't bothered closing the door, but one afternoon as he sat on the toilet, he found himself pondering the decorative brass next to the jamb. The wall's opposite side bore no matching brightwork, making the ornamentation seem out of place. When he stretched to press a rivet that appeared loose, to his amazement, the door slammed shut with a pneumatic swoosh followed by clangs as pins inset into the floor and lintel.

Demetrius rocked back as if it tried to bite him. Dropping his cigar in the sink, he studied the door's machine-milled brass surface. His first thought was of a hidden vault, but after a few minutes consideration, Demetrius realized this must be a safe room doubling as a half bath. Friggin' clever.

He hooked his suspenders and washed before pressing the button again. Pins retracted and the heavy door swooshed open. For the first time, Demetrius noticed a neoprene seal around the frame and threshold. The walls looked eight or nine inches thick and sounded solid when he rapped them. Demetrius bet they were constructed of concrete block and rebar. Airtight, too, judging from the seals, except for a small rectangular vent high against the ceiling on the side nearest the fireplace.

The safe room discovery explained another mystery, why the builder jammed the sink and toilet against the wall to the right of the entrance but left a larger area to the left open. Now he understood the reason the room contained several electrical outlets, a phone jack, and an Ethernet connection. Someone under siege could nap on cots or unfold a couple of chairs and a work table.

A man couldn't be too safe and Demetrius liked comfort. He wrestled his La-Z-boy lounger through the door. As an afterthought, he stocked the room with a couple of bottles of his brother's brandy.

A 9-11 attack could bring down the building, but terrorists couldn't touch him here. Bring it on. His safe room could outmatch a friggin' lunatic.
Or could it? Read the serial starting with the Spring 2011 First Anniversary issue of Pages of Stories.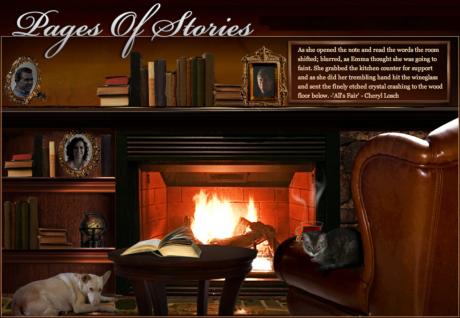 ---
1 What happened? Suicide: He stood on a block of ice to pull the noose around his neck. He slowly strangled as the ice melted.