RADIO ACTIVITY: A TRUE STORY
by John M. Floyd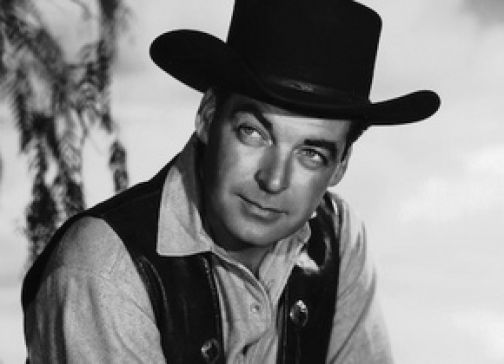 As my friends and family and some of our Criminal Brief readers know, I'm hopelessly addicted to movie and TV trivia — especially mysteries and westerns. In fact, my CB co-columnists are probably the ones who razz me the most about it.
Over the years my wife has learned to tolerate my obsession, at least most of the time. Once, not long after we were married, we received a phone call in the middle of the night from an old friend at a party who had bet someone twenty bucks that he knew the alternate title to Dr. Strangelove, and had locked himself in the bathroom long enough to use me for a lifeline. I gave him the answer, even though he sounded too drunk to remember it long enough to pass it on — and my bride, who had been happily snoozing until the call came in, was not amused. The good side to all this is that my vintage-movie talents are rarely called upon anymore, mainly because of the World Wide Web. Want to know who led three lives in I Led Three Lives? Just check the Internet Movie Database.
From today, flash backward almost 34 years. I was working for IBM, and driving to work one morning, pretty much on autopilot, my sleepy brain wondering (which it still does) why I chose to stay up quite so late the previous night (which I still do). My destination that day was a client bank's operations center on the north edge of Jackson, Mississippi, where I'd been working for weeks with their software team to install a pilot ATM at one of their remote branches. I was pulling into my usual parking space when a voice on my car's radio said:
"Want to take your wife or husband to a great restaurant today? You'll receive two free lunches if you can answer the following question: in the old TV series The Texan, what was Rory Calhoun's character's name? If you know the correct answer, call within the next ten minutes and –"
I switched off the radio, gathered my papers and books, climbed out of the car, and trudged up the steps to the center. I had my own desk in a huge office containing maybe a dozen bank employees (I was there so much that some folks thought I was a bank employee too), and when I pushed through the door I saw at least eight or ten of them gathered around a radio at the far end of the room. Their manager wasn't there. I dumped my cargo onto my desk and heard the same morning-show announcer say, "No correct answers yet. Come on, folks, your prize awaits." (Remember, these days were pre-iPhone and pre-Google.)
"Where do they come up with these questions?" a programmer named Jerry mumbled. He spotted me and said, "Hey John, you ever heard of a show called –"
"Bill Longley," I said.
All of them turned and looked at me. "What?"
"The answer's Bill Longley."
Jerry blinked. "He was The Texan?"
"Yep."
"You sure?"
"I'm sure."
He snatched up the phone and dialed the number. After a short wait, he said, "I have the answer to your trivia question: Bill Longley." He frowned, then pointed to the radio and whispered to a co-worker, "They say turn the volume down so we can hear each other."
I remember walking over to a box of doughnuts, finding one with lemon filling, and taking it back to my desk. Jerry was still on the line, listening. The room had gone quiet. Finally he looked up at me, clapped his palm over the receiver's mouthpiece, and said, "They say that's wrong. Correct answer's Bill Langley."
I shook my head. "Longley."
He removed his hand and said, into the phone, "It's Longley."
Another wait. Finally he covered the phone again. "They say close but no cigar. It's Langley."
"Tell 'em I think they better check again," I said.
He told them, "I think you better check again."
He leaned forward in the chair and waited, the phone in his ear. The rest of the office seemed to be holding its breath. While everybody was still sitting there like kids around a campfire the manager stomped through the door, saw the crowd, and said, "What the hell's going on?"
Jerry held up a hand to silence him and kept listening. The manager stood there frowning and tapping his foot. Everyone else was watching the phone as if expecting air-raid instructions. I just kept eating my doughnut. Thinking back on it, I was not yet thirty years old then, and still a kid to many of the veterans I worked with at the bank — and I was beginning to get a little nervous. It's easy to act nonchalant when you know you're right, but I didn't have much confidence in the "experts" at the radio station.
Pretty soon Jerry sat straight up. He listened, grinned like an idiot, and said into the phone, "Of course it's correct. I told you it was correct."
Everybody starting cheering. You'd have thought we were Mission Control during the moon landing, and we'd just been informed of a successful touchdown. The manager rolled his eyes. I heard him mutter something that sounded like "computer people."
Someone cranked the radio's sound back up, and we heard the announcer congratulating Jerry for winning the prize. Enjoying my fifteen seconds of fame, I insisted that Jerry and the manager take the two free lunches, which they did. The rest of us ate meatloaf as usual at the op center cafeteria that day. I remained something of a hero for several weeks, and twenty-something years later, when I ran into somebody from that group — I swear this is true — the first thing he said was, "I remember the day you answered that trivia question." It's funny, really. During the summer of 1977 our little team at that bank successfully installed the first IBM ATM in the state, and the only thing they remember about me is my knowledge of useless information.
I think a lot of writers have that same love of, and knack for recalling, insignificant facts. On the one hand, I wish I could clean out my brain's cobwebby storehouse of that stuff, and maybe make more space available for worthwhile info — and on the other hand, I sort of think the unconscious retention of that kind of nonsense is fun. To this day, I sometimes forget while on the way to the grocery store what it was that my wife sent me for, but I can always remember the name of the lady who owned the saloon in Lawman — and what she looked like. I can even hum the theme song.
Who knows when that kind of thing might come in handy?
By the way, the alternate title of Dr. Strangelove is How I Learned to Stop Worrying and Love the Bomb. If you already knew that, you can probably start worrying. You might be as hopeless as I am . . .