CUT IT OUT
by Melodie Johnson Howe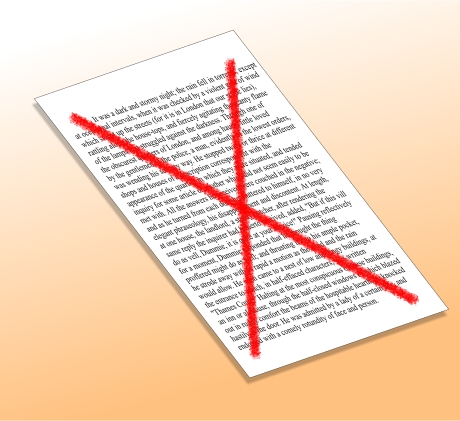 I am in the middle of teaching at the Santa Barbara Writers Conference, so this will be a short column. My workshop is on "editing your novel or writing is rewriting." The writers read five pages of their manuscripts aloud and the others critique it; then I give my observations on what the writer should take out, put in, or rearrange to get to their story more quickly.
First of all let me say that the level of work is very good. Alas that does not mean it's publishable. But it 's always easier to work with a writer who can write than one who can't and doesn't know it.
The problems the writers have are similar. They begin their novels with too much description of the scenery, the objects in a room, etc. Or they start inside their character's head giving us an array of internal thoughts that begin to blur the person before he/she speaks to another character. And the one mistake that everybody seems to do is start with the past.
You don't have to be a new writer to have this problem. In revising my own novel I took out Chapter Two because it slowed the book down by weighing too heavily on the past. It took awhile for me to come to this decision because it was well written and I liked it. But unlike my students, I knew it needed to go. And once I drew a big X through each printed page I could feel my book spring to life.
It's not easy to tell people that the only thing left of the five pages they just read to the class are two paragraphs. One writer asked me, "Do you know how long it took to me to write that?"
"Yes, I do," I answered, then I added, "Do you want to get published? And if so, do you think a hurried, harried agent is going to take the time to wade through five pages until you finally reach your opening sentence? Because that is not going to happen."
I try to do this with humor, which helps relieve the sting of what I am saying. But I know if these writers don't do what I'm asking they will go the way of so many others. If they don't have the strength to be objective and ruthless with their own work they're not going to make it.
As the week goes by these new writers will begin to look tired, confused, and even a little beaten up. Reality is settling in. Some will never get over it and give up. Others will go on and finish their books and not get published. A few, a very precious few, will listen, will think, will X out page after page to get to what they now know is the beginning their story. And, maybe just maybe, they might get published.