FILM FUN
by Leigh Lundin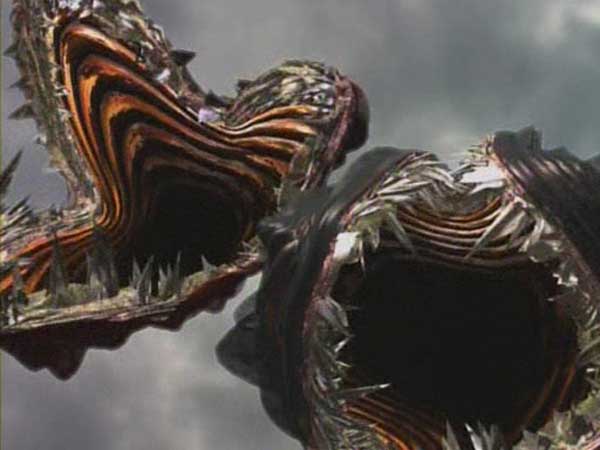 Stephen King wrote an eerie novella, The Langoliers, in which monstrous flytraps chomp away at the world, Pacman-like creatures that consume everything in their path. Recently a friend sent a couple of short films, one which reminded me of a mini-version of The Langoliers.
These two short film stories share an unusual distinction, both were shot using high-resolution cell phones. Both were made using Nokia cell phones, which the British crew pronounces 'KNOCK-ee-ah'. One has bragging rights to the smallest stop-animation character thus far filmed and the other claims the largest canvas for a stop-animation movie.
Dot, smallest stop-motion animation character shot on a cellphone
Gulp, world's largest stop-motion animation shot on a cellphone
Dot
This story is The Langoliers under a magnifying glass. Fortunately our girl takes matters well in hand.
Sumo Science created the Dot character using a fascinating CAD technique, '3-D printing', the ability to sculpt by computer.
Gulp
If Dot is The Langoliers in miniature, then Gulp is Moby Dick as viewed by Sumo Science.
Even better than the Gulp clip is how the film was made.
There you have it, cinema in the small and cinema in the large. See you at the movies!