FLORIDA CRIME NEWS
by Leigh Lundin
Naturally my home state, the only state with its own Fark tag, has to outdo the competition in weirdness. Consider this weathercast– some of us are so embarrassed we don't admit we live here. (tch, tch, alisa, don't go there.)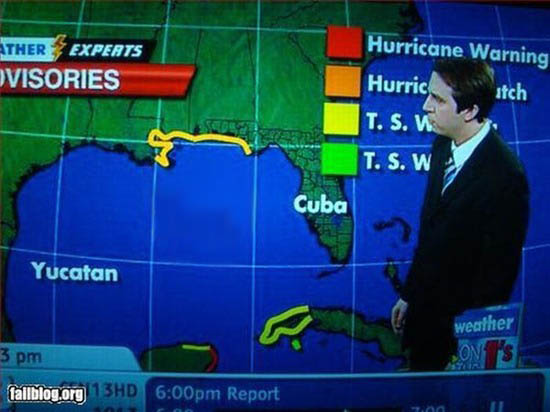 Who amongst us hasn't forgotten a wedding or two? Who amongst us has forgotten our own? While still married? Okay, my good friend John Hyde managed to forget he still had a wife when he remarried and so did this Vero Beach man whose second wife is divorcing him, the ingrate!
It's not unusual for cruise ships to drop anchor, but it's very unusual when a drunk passenger drops anchor when the ship is under way (and under weigh). That could cost him 20 years and a quarter of a million dollars.
Around 1890, socialite Ward McAllister published a list dubbed 'The 400', the so-called crème de la crème of New York society, supposedly the number that fit comfortably in Mrs. Caroline Astor's ballroom. An Alachua County couple settled on 700… cats. That rubbed the county the wrong way: It's 600 more than the county allows and 698 more than common sense dictates. Guinness will make the award as soon as they get past the stench.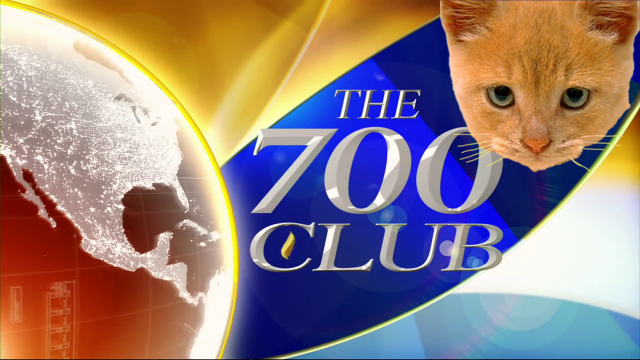 For a moment I thought I read 'near-naked choke,' which was bad enough. A 63-year-old Boynton Beach husband kicked a robber's butt using a 'rear-naked choke'. The name alone terrified the crook.
Nevin Shapiro bilked investors nearly a billion dollars in a Ponzi scheme, then used much of those funds to illegally boost his favorite college team, the University of Miami Hurricanes. He funded prostitutes, gold jewelry, nightclubs, entertainment, abortions, and bounties for injuring players on opposing teams. After his arrest, many of the beneficiaries of Shapiro's largesse stepped away from the plate, so now he's telling all and it's not a pretty tale.
And Around the Nation…
It's true peculiar crimes happen elsewhere, just not in quality or quantity compared to Florida.
It's not often a guy faces life in prison for buying seafood. It's also not often a guy contemplates killing his wife with seafood, as did an Illinois man who pled guilty to buying quantities of pufferfish tetrodotoxin, with an eye on his wife's $20-million insurance policy. He faces possible life in prison.
This story has everything. Action: gunplay during high-speed chases. Romance: prison pen-pal marriage. Crime: bank robberies. Escape: car-jack, prison escape. Stupidity: can't drive a stick-shift.
A New Jersey goil was arrested for peddling her muffins at the local Dunkin' Donuts in an operation called Extra Sugar. Cops… doughnuts… that's just asking for trouble.
Homicide Victims Rarely Speak Up
And finally, the Orlando Sentinel attributes the following article to the Easton, Pennsylvania Express-Times: