ON BECOMING ILLITERATE
by Rob Lopresti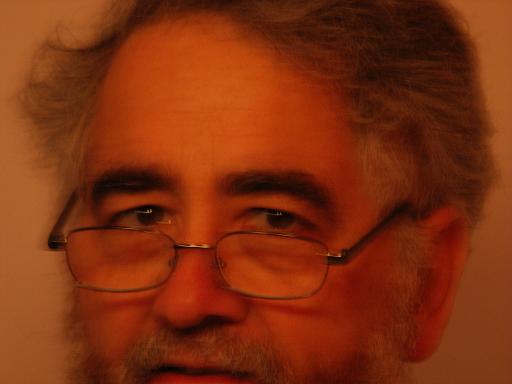 I want to talk about something you probably know, but don't think much about. The person you read about in these pieces is not the person writing them. Not exactly. Everybody who puts themselves out in front of the public creates a persona, if you will.
Putting it another way, anyone who watches the Colbert Report knows that the "Stephen Colbert" on the show is not the same guy as in real life. But the same thing is true of Jon Stewart on the Daily Show. Everybody who faces the camera (or more humbly, writes a blog in first person) picks and chooses what parts of themselves to share, and creates a figure that is not quite the real thing. As Dave Barry put it (I'm paraphrasing) "I hope the state of Florida wouldn't give a driver's license to the guy in my column."
And so it is with yours truly. Some of the things I write here are more like the real me, some are less. But last fall when the me in this blog was blithely chatting about villains and sidekicks and the Gibson Girl, the real me had only one subject on his mind: eye surgery.
I had cataracts removed. The doctor said I was a bit ahead of schedule, but—here's a cheery thought—everyone who lives long enough gets cataracts.
We scheduled the two exams for Thursday mornings, a week apart, so that I could take the two days off and have the weekend to recover. But I was worried. Would I be able to go back to work on Monday with one working eye? A friend who had gone the route before me assured me that it was easier than it seemed.
But I wasn't much comforted. I had worn glasses since I was eight years old. Come Thursday my glasses would work on one eye, but not the other, and how would that work?
Came home after the surgery with a big patch over the effected eye. Took if off after a nap and made an absolutely amazing discovery. Turned out I had lost the color white several years before. What I had thought was white was a sickly yellowish sepia color. I could alternate between them by opening and closing eyes. Very weird.
The next amazing discovery happened when we went to bed that night. I could see the digital clock across the room! Without even squinting! Oddly enough, after a while my wife got tired of me announcing the time each minute. Takes all kinds.
The first week I muddled through by covering one eye and using my glasses to read with the other. But after the second operation that wasn't possible, and I couldn't get a prescription until my eyes settled down to something like a permanent disposition. So for the first time I went down to a drug store and tried reading glasses until I found something I could live with. (See me modeling them above.)
But along the way I had the unsufferable sensation of being quite literally illiterate. For the first time since first grade, I could not read. You see, when they remove the cataract the docs put in an artificial lens, and it doesn't adjust. The worst, filthiest cataracted lense in the world still attempts to adjust between near and far. The artificial lens stays the way it is set. So before the operation I could, in a desperate situation, close one eye and hold a page practically against my face and read. Post-op this was no longer true
Obviously I like to spend a lot of my time reading books, but I hadn't thought about how much of my time was spent reading other things. E-mail? Recipes? Heck, instructions on microwavable foods. Want to watch TV? Sure, but how do you know which program is on?
There are millions of people out there, who for one reason or another can't read. It must be terrifying.
I spent a year once as a volunteer for our local literacy council. Didn't feel like I helped the student much—he was an immigrant who had not had enough school in his home country to understand the basic structure of lessons and teaching that we all take for granted.
But if you can read this, thank a teacher. And your optician. And probably genetics.