TYPING THROUGH TEARS
by Steven Steinbock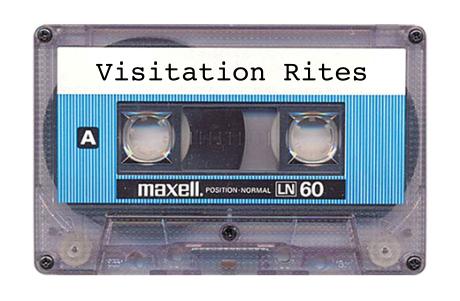 It doesn't happen often. I can probably count on one hand the number of times it's happened to me. But this week I had to add another finger.
I'd been editing the novel. Draft Five if anyone is keeping track. A good friend of mine showed me how dear our friendship is by going through the manuscript (of draft #4) and giving it a deep read. His comments were right on target, and the frequent suggestions he provided nearly always made the text work better without compromising my own voice.
So I get to this one scene. It's a touching scene. This particular scene involved notifying a relative of the deceased. Scenes like that are often done mechanically. But I was trying to get at the emotional toll that death takes. I was trying to be as honest as I could. I think I hit it right. Reading through my friends notes on the scene, I found it was getting hard to read.
I wiped my eyes and could see again.
But another paragraph down, things clouded up again.
This doesn't happen often. It's a good thing, too. It's hard to write when all the letters look the same.
TAPING THROUGH YEARS
A different friend, this one going back to my high school days, surprised me last week by giving me a couple of audio CDs. The titles looked weirdly familiar. I flipped one over, and on the back side of the sleeve, I read:
Visitation Rites was originally a cassette mix compiled by Steve Steinbock in Stockton, CA, in about 1986, shortly after a summertime visit from his pals Grant and Cork.
He had uncovered the dusty cassettes somewhere in his archives, and transferred the recordings onto CD.
Quite a treat. I used to do a lot of these back when the cassette was king. I used to grab songs from vinyl LPs and occasionally odd bits of music or talk I found on the radio, and weave them together around some theme or another. At one point I had three different cassette machines plugged into one another, allowing me to do some simple overdubbing. (This was back when remixes were rare, and "rap" was something you did on a door with your knuckles. Although some reggae artists were experimenting with sound samples).
We put on the CD, and I was jettisoned back to my bachelor pad in the Eighties. The opening track was taken directly from an answering machine message I'd received from the friend who'd now brought me the CD. He was informing me, all those twenty-five years ago, that he was on Interstate 5, having driven from Seattle, and was currently in my vicinity of central California.
Answering machine messages were inserted throughout the compilation. Most were from people I was still in contact with. A couple times during the compilation, I'd done some extensive overdubbing of voices, resulting in a psychedelic collage of sound (a la "Revolution #9"). Listening now, I was impressed with what I'd been able to do without the benefit of computers and digital remixing equipment. I must have put in a lot of hours copying samples onto various cassettes, and then adding them to other recordings while fiddling with the balance controls. There were calls from other friends, from relatives, and from my mother. There were also clips from a radio interview for which I was the subject.
One of the telephone voices belonged to a girl whose name I'd long forgotten, but whose face and personality was still fresh. A character in my book, in fact, was modeled on my memory of this coffee shop barista. Hearing her voice now, wishing me a happy birthday in one message and reading a poem in another, I had to smile. But the smile was mixed with that someone-is-walking-on-your-grave feeling. On the messages, because the girl identified herself, I could now put a name on the memory.
I wonder what ever happened to her.