OF NITS AND THE PICKING THEREOF THERE IS NO END
by Rob Lopresti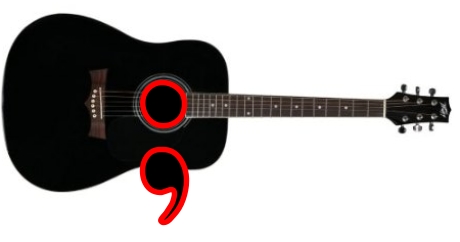 I picked up the newspaper today (and yes, I still read the acoustic version, rather than the electric one) and saw something rather odd.
The article was about the investigation of a woman's disappearance and the police search of a home owned by a "person of interest." (I just checked. There are at least five mysteries in print with the title A Person Of Interest. Is there any term in law or courts that hasn't made it onto the cover page of a book?)
Anyway, the newspaper reported that the police had confiscated a personal computer and several paper bags sealed with yellow tape. My fuzzy morning brain immediately pictured the Person of Interest hoarding a closet-full of brown paper bags sealed with tape. Then I realized that what the reporter meant was that the police had confiscated some objects which they sealed into said bags to carry out. (Or so, I assume. Don't you?)
The critical list
I wish the police all the luck in the world and the Person as much good or bad luck as he deserves, but those paper bags got me thinking about the very human tendency to find little gaffes and point them out to the makers or to the world at large.
(And I would like to report that I finally made it through a paragraph without a parenthesis.)
My friend Zeke Hoskin, a frequent commenter here, belongs to the same songwriting group as I and he recently wrote a song about punctuation. When the group started looking at the typed lyrics another member immediately said that he was using a colon where he needed a semicolon. I agreed.
This being a song about punctuation Zeke had checked such things carefully and thought he was right. We started discussing favorite sources for grammar and punctuation rules and I promised to check some the next day at the library.
"We could be wrong, of course," I told Zeke. "But we aren't."
The next day I found that Chicago Manual of Style and Kate Turabian's Manual both agreed with me. Zeke took it graciously.
Which is more than I did the day my novel was published and a friend took a casual look through and informed me that I had described an event taking place in Brooklyn when it really occurred in Queens. I don't remember what I said to him, but I am fairly sure "thanks" did not enter into it.
I'm not sure why we human types are so addicted to spotting tiny errors and pointing them out. Helpfulness? Pedagogical streak? Schadenfreude?
Acts of defiance
A few years ago I heard a mystery writer speak and he complained about people who send him corrections. And the worst part, he said, was that they were always wrong.
Well, no, not always. Because I had pointed out to him that in one book he had referred, continuously, to a state senator having an office in D.C. He meant a federal or U.S. senator, of course. State senators would be situated in the state capitol.
Which brings me to another reason for correcting people: obsessive dislike of certain errors. If there's a twelve step program for that one, sign me up.
Fan mail
A few years ago I received an email from a stranger with the title of my recently published story as the subject line. The text read: "Are you the author?"
I kept my reply equally laconic: "Yup."
He responded with one sentence that contained a typo that had passed both me and the editors. I think it was salesman where it should have been salesmen.
What I could I do? I thanked him, and in an attempt to get a conversation going, asked which story in the magazine he had liked best. He replied "Yours."
Which would normally be good for my ego, but I couldn't help but think that what he had liked was that he had found an error to correct. If so, at least I satisfied one reader.
And by the way, if you are about to correct mistakes in this piece, they are all deliberate. Would I lie?