CH-CH-CH-CHANGES
by Steven Steinbock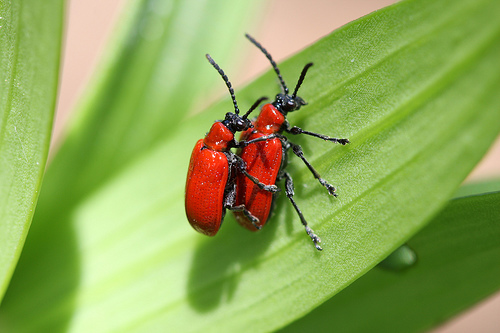 Fall is a times of changes. Regular followers of Criminal Brief know of one major change that was announced in JLW's column this past Monday.
As many readers know, I spent the summer on the Left Coast. Last week, just hours in advance of Hurricane Irene, I returned to the New England coast. In the process, I encountered a number of changes, not the least of which was adjusting to the three-hour time difference. (Hmmm, I do get in a lot of good reading during those wee hours of the morning.)
Fall, they say, is the best time to be in New England. I'd agree. In fact, I'd go so far as to say that fall is the only time to be in New England. The locals here in Maine refer to our three seasons: fall, winter, and mud. (I'm not trying to be funny. That's really what they say.) It's true. In autumn the elms, oaks, and maples transform the landscape as their leaves change to more hues then I ever though existed. Sometime around Thanksgiving, the snow starts to fall, and remains on the ground often until April. Then, as the snow melts and mixes with five months of the sand that they've been spreading to reduce accidents, everyone dons hip-boots hoping not to get mired in muck.
The big maple in front of my house hasn't turned yet. But since coming home, I've been struck by some changes. Walking out to get the mail yesterday, I cursed at the damage done to my lilies. The blossoms were already long gone, having bloomed and then faded while I was in Seattle. But the remaining stalks were eaten away with black holes left by the nasty red beetles that come every year to fornicate on my lilies. It isn't enough that the damn pests eat my lily leaves, but why do they have to do it in pairs, mocking me hump and chomp. Can' they go somewhere else to mate?
Whew. I'm glad I got that off my chest.
All summer I'd been driving my son's Subaru Impreza Sport. It's a cute car. But it's a teenager's car. It's small, it's loud, and it's a five-speed. After returning to the East Coast, the first time I got behind the wheel of my own car, I reflexively slammed my left foot to the floor before remembering that my car didn't have a clutch pedal. On the road, I marvel at the smoothness of the ride, the gentleness of the suspension, and the fact that I can actually hear the music on the stereo. (I do miss my son's car stereo with all the bells and whistles that I finally learned how to use).
Hurricane Irene came and went with a lot of hoopla, but not a lot of real substance. Coastal Maine was hit by high winds and heavy rain, but we were spared the major flooding and fallen trees that did so much damage elsewhere. I think we lost power for three minutes. My only complaint is that when I went out for coffee, every Starbucks and independent coffee shop in a two-town radius had shut down. (Decaf drinking sissies!)
When the tropical storm was given its name, at first I thought Irene was a weak name for it. But then I thought of the alternatives. "Isabel" by be a good storm name. So might "Imogene." But what else was there? Hurricane Ivy? Hurricane Ida? Hurricane Ilsa?
Then it struck me that the National Weather Service (or whoever it is that comes up with these weather-pattern names) had given the storm the name of "The Woman" in Sherlock Holmes life. Pretty neat, huh?