PRESSING MATTERS
by Leigh Lundin
Web pages of the British literary magazine Granta carry a comment I respect in this new age of eBooks:
"Granta also comes in multi-leaved rectangular objects made from finely pulped wood (no back-lighting or charging necessary)."
I'm also pretty sure it doesn't run out of batteries. But take a peek at publishers that blaze their own trails.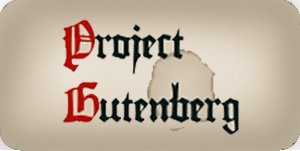 Project Gutenberg
This week on the eve of International Literacy Day, one of the key figures in 21st century publishing died, Michael Stern Hart. Like me, you might not recognize Professor Hart's name, but you know his literacy effort– Project Gutenberg.
Forty years ago, Hart created his first publication, the Declaration of Independence. Computers then were expensive mainframes and DARPA's ArpaNet was a long way from the internet we know today.
Making books freely available was only a dream then– or a vision. It took nearly two decades for Project Gutenberg to really take off when OCR (optical character recognition) became readily available on personal computers.
Today, volunteers from around the world add fifty manuscripts a week to their library. Project Gutenberg is one of the major sources for free eBooks for e-readers of every flavor.

Feedbooks
Another important digital library comes to us from Europe. Check out Feedbooks, the brainchild of French entrepreneurs Hadrien Gardeur, Loïc Roussel, and David Julien.
Facebooks makes available classics, some traditional published, and self-published books. The company claims three million downloads a month in the most popular digital formats, a very impressive figure.
Publication Studio
Contrarians move in the opposition direction from the herd. While many book companies embrace electronic publishing, the maverick Publication Studio hand-crafts books. Matthew Stadler, Patricia No, and their cadre of artists in at least seven US and Canadian cities have produced nearly a hundred works in little more than two years. They must be doing something right.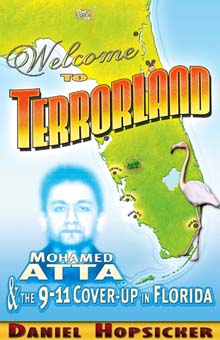 Ten years ago today, the world looked on in horror as the twin towers of the World Trade Center toppled and a hole was ripped in the Pentagon. It took a decade, but SEALs nailed the villain who instigated the crime.
In recent days, much has come out about the efforts of a Minnesota FBI office that was convinced of a terror attack. Minneapolis agents weren't the only ones concerned; Miami personnel were worried too, as described in Daniel Hopsicker's book, Welcome to Terrorland. Yep, even the garish art can't disguise that's Florida on its cover.
I wondered what to say on this day, but my super friend Lela Carney wrote words for our classmates that beat anything I could say:
"I join you in appreciation (and) celebration of all that unites us in spite of our differences. Getting through the times ahead will take us all seeing the best in each other so we can pull together.

All best as we head into the 10th anniversary of 911 with heavy hearts and a renewed determination to honor our highest calling as Americans."