PRETTY LITTLE GIRLS
by Melodie Johnson Howe
Due to circumstances beyond my control (so to speak) I found myself watching more TV than usual. Thank God for baseball, the Olympics, and interior decorating shows. I now know how to decorate on a dime. Baseball was perfect for me. I could nap and wake up to a home run and cheer my Dodgers as if I had been paying attention. The Olympics was a little disturbing. I never knew what day it was, what time it was, or whether I was watching a heat, a pretrial, a trial, a real race, or a replay of a real race. And women's gymnastics have a big creepy factor for me. Oops, the phrase "creepy factor" comes from a commercial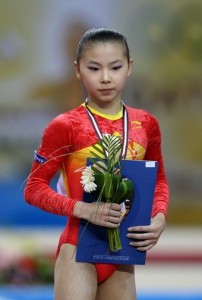 where a toddler has been animated to talk like an adult idiot. My brain has been taken over by THE MEDIA. Where was I? Women's gymnastics. If those Chinese "women" are sixteen, I'm twenty. They don't even have their adult teeth! The sportscasters kept telling me how beautiful the female gymnast's movements were. But they look like jerky munchkins to me. There is an eerie automaton quality to all of them. And when the American team spoke they made high squeaking sounds as if their prolific muscles have squeezed the voices right out of them.
This leads me without segue, as television does, to something darker and much more serious. Our treatment of little girls. No matter how hard I tried, I could not avoid the story of little Caylee.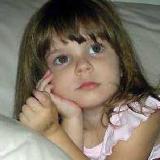 She is the Florida child who has gone missing. Her mother is in jail and her grandmother and grandfather are floundering in denial and a tangle of confusion. This is a perfect story for TV because they have the grandparents' house to camp out in front of. It's a typical ranch house, neat and trim. But the repetitive pictures of it has turned the bland house into something evil. Then there are the videos of Caylee. A cute bright child, we see her reading a book and tugging at her hair. We see her in a sun hat and one piece bathing suit. We view her laughing and living. We bond with Caylee as we watch her videos over and over and over. She becomes everychild and we have to remind ourselves that her grandmother smelled human death in her daughter's car. We have to remind ourselves that cute little Caylees's body has probably been buried or tossed somewhere. There is no book or sun hat. She has decayed. This is where the fiction writer in me kicks in, because the reality (or TV's reality) is too unbearable.
Filled with the pain of the situation, the writer can take (must take) a step back and begin to sort out how the story should be told in order to illuminate the death of a little girl and the destruction of a family. This is the territory for mystery writers. Joyce Carol Oates has written a novel à la the JonBenét Ramsey story through the eyes of the dead girl's brother. The ghost of JonBenét haunts all these sad stories on TV of missing little girls. Thomas H. Cook in Red Leaves, one of my favorite books, shows the slow dismantling of a family by the death a young girl. This is a beautifully structured book and while it flies free of the genre at times, it always comes home to its boundaries to keep the suspense alive. What I find so enticing about the little Caylee case is her grandfather. He is an ex-cop. A cop who was always sorting out the bad guys from the good. A cop who was always dealing with other peoples domestic problems. Now in his sixties he is deep in the quagmire of his own family; trying to face or not face the ugly truths that will eventually come out. Yes, there is the story.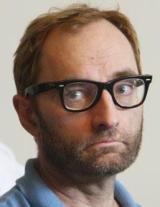 Another event that has disappeared from TV, because it had a happy ending, is the man who called himself a Rockefeller and kidnapped his daughter. This man, a great pretender and therefore a good liar, hid out with his little girl in a Baltimore apartment. Her mother pleaded for her daughter's safe return. But she avoided the cameras and did not feed the media, giving them no house to camp out in front of. No videos showed over and over. Just a few photos for identification. What was extraordinary about this case was how the FBI lured the father away from his apartment so they could go in and rescue the little girl. It was said the father had a yacht big enough to take his daughter to Bermuda. But what the FBI found in a Baltimore marina was anything but a yacht.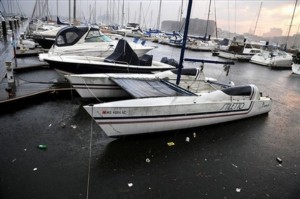 They found a small unseaworthy catamaran listing in the water with its paint chipping. Yet this "Rockefeller" kept up the payments to keep his sad little boat there. What FBI agent had the brilliant idea to have the marina call him and tell him that is boat was taking on water and sinking? Why did this agent think he would leave his daughter for that broken down catamaran? How did this FBI agent understand the Rosebud moment of the case?
The father did leave her and rush down to check on his boat and was promptly arrested. And the little girl was saved without a confrontation. In my world of fiction, that FBI agent understood the power of a childhood memory. A rubber boat in the bathtub. A small model boat on a lake. A thwarted childhood dream that even a great pretender couldn't pretend didn't exist. Yes, that is where the story is.
I often find myself humming "Thank Heaven for Little Girls" from "Gigi." And while I hum I also think this song could not be written today. Forget PC—it's society's perversion of little girls that turns this lovely song into a sick parody.