SUSPENDING BELIEF
by Deborah Elliott-Upton
According to my cyberspace network carrier, the Hot Searches today are for
National Hurricane Center
Olympics
Bigfoot
Angelina Jolie
Food Network
As a writer, I try to keep pace with what the world is thinking and especially what readers are thinking and reading about. Keeping track of those cruising the world wide web seems to prove we're all over the spectrum, but what is the common denominator of these five attention-getting items?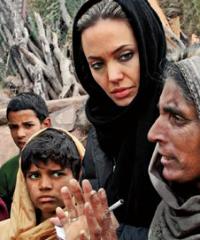 Suppose I wrote a short story set during the Olympics when Angelina Jolie shows up with a Food Network crew (she's guest judge for a new reality show devoted to feeding the poor) and the National Hurricane Center announced a storm hitting the coast (of wherever the Olympics are being held that year) had flushed out Bigfoot? Will the "monster" disrupt the swimming competitions? Will he be wrestled to the ground by the wrestling team—and if so, which country's? Or is it a United Nations combination where humans bond together to defeat the intruder?
Far-fetched? How about stories about an orphaned male baby being raised in Africa by apes? Or children (who never have pimples) solving mysteries à la Nancy Drew or the Hardy Boys? What about a mystery writer not only finding dead people always in her path, but solving their murders, too?
The thing is, readers enjoy stepping off into a fantasy-type Neverland where their minds can believe whatever a writer has created. It's not always easy to create a believable land where anything can happen.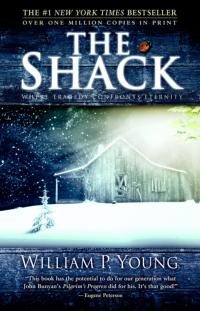 Recently, I read The Shack. A group of friends—calling ourselves The Outlaws —meet once a month to keep connected. Kathy said she'd read this book for her book club and wanted us to read and discuss it at our next lunch. Although I hadn't heard of the book, I soon discovered the other Outlaws had. It's perched at a nice spot on The New York Times bestseller list, so I'm not sure how I missed it. The premise is that a man's young daughter has been killed by a serial killer in a remote shack. During a snow storm while the man is home alone, he receives an invitation to a meeting at the crime scene. The note is signed Papa, which happened to be the personal nickname his wife calls God.
First of all, great hook. I won't go into details about the book for those of you who haven't read it yet, but I will admit in our group, there was a major difference of opinion about what happened and the believability of those happenings once he reached the shack. (Hey, you'd go, wouldn't you?—That was one of the questions we entertained.) I pointed out the book was fiction although the author went to great pains to make it appear as if it were factual. He's since appeared on an early morning talk show and as far as I know, fiction writers rarely are awarded such interviews. Unless maybe they're someone like Stephen King or a celebrity-turned-author.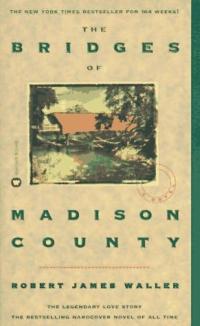 The Shack reminded me of The Bridges of Madison County in that both authors used techniques seducing the reader into believing the story may be truth, merely recorded by the author. In The Bridges of Madison County, both the author and one of the main characters share the first name, making it was easy to believe we were reading a diary-like rendering. In The Shack, the author not only uses a nickname of his first name for the narrator, but also begins the book with a Foreword, usually written as commentary to remark on the book's content and add credibility. Great illusionists, these writers.
I understand both books have tremendous followings. I'm not a fan of either except that the concepts and marketing were great successes. In truth, great marketing is what determines why so many books (and films) are hits while some other extraordinary conceptual work may be overlooked. Marketing is a valuable thing. Sometimes authors generate extra marketing by their choice of wording, phrasing things in such a way as to create buzz about their books. Obviously, both Robert James Waller (author of The Bridges of Madison County) and William P. Young (author of The Shack) chose well.
Opinions are only that and my final take on these novels doesn't matter to the general public. What does matter is that for a time, I fell into the stories and believed long enough to finish the books.
Many authors do more than suspend belief for the time it takes to read a story. Some have altered our language. Who doesn't now at least know—if not use—the term "muggles"? Who hasn't heard, "May the Force be with you" or understand what "warp speed" is?
There are as many people who do believe in Bigfoot as those who don't,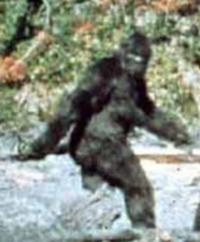 but even those who don't will probably read or hear about his next "sighting." Somehow it's easier for me to buy into the Loch Ness Monster, although I realize that's a long shot, too. I'm just glad I don't have to worry about Santa Claus being real or not. Even though today's Internet search shows there are only 177,000 sites devoting space to Santa, Bigfoot has an astounding 883,000. Angelina has 1,320,000. Maybe we should stick to writing stories about actresses.