IMMORTALITY
by John M. Floyd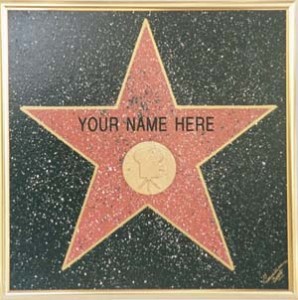 In a story I wrote some time ago, called "A Place in History," a corporate executive embarks on a diabolical plot (what good plot isn't?) to ensure that his name will be around long after he's gone. When reminded by his Man Friday that he's already a multimillion- aire, the businessman replies that wealth is irrelevant; recognition is what he seeks. "A CEO," he says, "successful or not, is seldom remembered by the public. It's the celebrities—Tom Hanks, Stephen King, Tiger Woods—they're the ones who'll live forever."
He's right, in a sense. "Forever" might be too strong a word, but those names will be around long after the artists themselves have given up the ghost. Even I, a very small frog in a very small pond, occasionally entertain the hope that my earthly efforts might somehow be remembered beyond my days. And since I have no acting or athletic skills, I suppose my only chance is my writing.
Farfetched, you say? Of course it is. But it's also farfetched to think anyone would pay good money to read the things you dream up in the middle of the night, and that phenomenon does occur now and then. Why not admit that securing your own place in history is at least possible? If it never happens, so what? If it's writers and writing we're talking about, the process itself— and the constant struggle to get better at it— is still fun.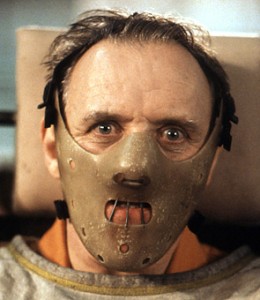 In some cases, of course, it's the characters rather than the writers who live on. I would imagine more folks recognize the names Hannibal Lecter and Li'l Abner and Johnny B. Goode than the names Thomas Harris and Al Capp and Chuck Berry. That would be just fine with me. I've had a couple of short story "series" published in different magazines, and I'd love to think those recurring characters might one day be well known. The fact that they probably won't doesn't keep me from writing the stories.
What a source of pride it must be, for living authors or artists, to know already that things they've accomplished will be remembered and visible for years afterward. (Our CB colleague Melodie Johnson Howe comes to mind—I saw "Coogan's Bluff" again on American Movie Classics the other night, and there she was, in one of the opening scenes. Melodie's in the rare position of being recognizable from two different fields of endeavor.)
The following is a poem that fits this subject. (I know what you're thinking: Floyd has a poem to fit every subject. But this one does apply especially to mystery/crime/suspense fiction.) I published it in Mystery Time several years ago, though I doubt I will ever be remembered for it. I almost forgot about it myself.
Its title is, appropriately, "Immortality":
Philip Marlowe was a P.I.,
Kay Scarpetta an M.E.,
Ms. Warshawski was a V.I.,
Mr. Watson an M.D.

Clarice Starling was a pro,
Bernie Rhodenbarr a con,
Ranger Pigeon was an Anna,
Vito Corleone a Don.

Inspector Pitt was smart and cagey,
Spenser brash and bold,
Dave Robicheaux sleuthed in the heat,
Kate Shugak in the cold.

Some say these folks weren't real—they lived
In books and books alone;
I say they'll be alive long after
You and I are gone.