IT'S A GAS1
by James Lincoln Warren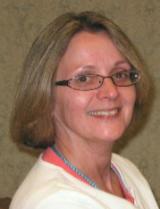 I first met the inexhaustible co-Chair of Bouchercon 2008, super-fan Judy Bobalik, immediately following the 2007 Edgar Banquet, i.e., a year ago last April. I was hanging out with the gifted novelist John Billheimer, whom I've known and respected for several years, and Judy, among others, was hanging out with him. Eventually we closed down the bar and moved the party to John's room at the Grand Hyatt. The conversation was of an extremely high caliber, as everyone was witty, knowledgeable, and articulate, particularly Judy, who has a tongue like a red-hot razor and has refined the rare and admirable gift of delivering the well-turned insult to a veritable science. Take it from me, who have some small talent in this ungentle, but not therefore to be despised, art—she could have instructed G. B. Shaw and Dorothy Parker to their aspersive enrichment. I really, really like her.
Anyway, Saturday night I (and several others) received the following email message from her:
From: Judy Bobalik

To: Linda Landrigan, John Floyd, Melodie Johnson-Howe, Leigh Lundin, Steve Steinbock, James Lincoln Warren, Angela Zeman

Subject: Bouchercon Friday panel

1:30pm-2:30pm JUMPING JACK FLASH (The Rolling Stones) Short story panel. Linda Landrigan(M), John Floyd, Melodie Johnson-Howe, Leigh Lundin, Steve Steinbock, James Lincoln Warren, Angela Zeman

I confess I was extremely relieved to get this e-missive, on account of I'd turned myself into something of a gadfly incessantly buzzing in poor program chair (and long-time member of PHARTS) Jon Jordan's ear trying to arrange this very panel. The perceptive Gentle Reader will notice that every single member of the panel is a Criminal Brief columnist except for Linda Landrigan, the Editor of Alfred Hitchcock's Mystery Magazine.
The idea of having a panel consisting entirely of Criminal Briefers was born out of the idea of getting us all together in one place. This in turn was driven by the fact that we're all over the United States. Steve lives in New England, Rob in the Pacific Northwest, Leigh in Florida, Deborah in Texas, Angela in New York, John in Mississippi, and Melodie and I in Southern California. Several months ago, somebody—I'm pretty sure it was Deborah—posed the question, "So when are we all going to get together?"

I suggested Bouchercon in Baltimore this year as a likely place, and my colleagues quickly agreed. This suggested the possibility of doing a panel together. I mentioned it to Linda and she volunteered to moderate. Things were looking up.
And then not so much. It turned out that neither Deborah nor Rob could attend. John said he was obligated to do a local book tour. Leigh wasn't sure he could afford it, and quite reasonably didn't want to commit a lot of money on the gamble he'd be assigned to a panel.
You see, the thing about Bouchercon is that every writer who attends is desperate to get on a panel, because that's the surest way to connect with potential readers and sell books. Panels are always followed by book signings featuring the panelists. Because there are so many writers and so few rooms, some writers inevitably do not get to be on a panel—it almost happened to me. Back at Bcon Chicago in 2005, I only got on a panel at the last minute because somebody else dropped out, and I was lucky. The one thing you can absolutely count on is that you won't get on a panel if you don't commit to attending first. You can't tell the organizers, "I'll come if I get on a panel," since there are writers who have already registered waiting in the wings just salivating for that empty slot.
And finally, the organizers, despite being as truly wonderful as they are, somehow hadn't noticed that they had scheduled the convention during Yom Kippur, the holiest and most solemn religious observance in Judaism. I figured that pretty well knocked Steve out of the running.
That left Linda, Angela, Melodie, and me.
But then I wrote to John and said, "You know, if you want to publicize your new book, there's no better place than Bouchercon to do it."
And the next thing I knew he was on board, not because my mercenary words had persuaded him, but because deep in his heart he wanted to go. He just needed a little push. John's still doing his local book tour, but he's flying in later specifically to be with us. Now there's your Dixie chivalry.
Then Leigh was invited to stay with fellow Ellery Queen Readers' Choice Award winner Dale C. Andrews, who lives within commuter distance of downtown Baltimore, which meant he wouldn't have to cough up the exorbitant cost of a luxury hotel. Suddenly the budget was doable.
And lo and behold, it transpires that Steve's deep spirituality cannot be measured merely by a calendar (although he informs me he will be attending Temple in Baltimore on the Day of Atonement—I bet he sees that as something of an adventure, a unique chance to experience spirituality in a different community).
So I wrote Jon Jordan again. Can you add these names? Pretty please?
And Judy answered. My dream of a Criminal Brief panel at Bouchercon had become a reality.
Perhaps the most eloquent reaction to the good news came from Angela Zeman: "OKAY, HOO- HAH!"

The only thing I'm not sure about is the title of the panel: "JUMPING JACK FLASH (The Rolling Stones)". Does this mean that all the panels are named after rock 'n' roll songs? It kind of makes you wonder who's on "STAIRWAY TO HEAVEN (Led Zeppelin)" or "HELTER SKELTER (The Beatles)", don't it? Or how about "ANARCHY IN THE U.K. (The Sex Pistols)" , "WANTED: DEAD OR ALIVE (Bon Jovi)", and "I FOUGHT THE LAW (AND THE LAW WON) (The Bobby Fuller Four/The Clash)?
Does this also mean that the official soundtrack to Criminal Brief is a tune by Mick Jagger and Keith Richards (with some help from Bill Wyman for the tune's signature riff), and not one of those lovely gruesome folk songs Rob has called our attention to? Hey, I don't even like the Rolling Stones—I'm more of a Queen/Jethro Tull/Emerson, Lake & Palmer progressive rock type. But that particular song's okay, I guess. At least it ain't "Let It Bleed."
But no doubt about it, I definitely regret that Deborah and Rob won't be there. I don't see how even John's stately Southern accent can replace Deborah's musical Texas twang, and let's face it, nobody but Rob can rock the house with an autoharp. You guys will be sorely missed. I promise we will lift our glasses in salute to you when we're all at dinner together that evening. (At the Afghan restaurant suggested by Baltimorean Laura Lippman, guys—I'll make the reservation.).
And Gentle Reader, just because two of our colleagues can't make it doesn't let you off the hook. I expect to see you there: October 10, 2008, at 1:30 p.m. at the Sheraton Baltimore City Center Hotel. No excuses! If you haven't already, register now. Aloha.
Notes:
Despite the portrait to the left, this title is not a reference to the eponymous MAD Magazine song, but rather to the lyrics of "Jumpin' Jack Flash". —JLW