MAN BITES REALITY
by Steve Steinbock
After my week aboard the Rhapsody of the Sea, I'm a true believer in vacation by cruise ship. By the time you read this, I'll be back home in Maine recovering from jetlag and lamenting that reality has set in.
Between the Alaskan cruise and my return to Maine, the kids and I spent four days with my youngest sister and her family in Seattle. We've been having fun just hanging out. The kids are enjoying keeping company with their cousins. One challenging adjustment has been to the television viewing habits at my sister's house.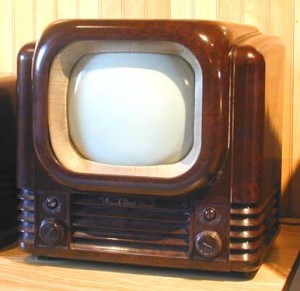 I'm a fictioneer down to the bone. When I'm sitting in front of the tube, I want to be drawn as far as I can from reality. Let me take a ride through Stargate, or get lost in Lost. I like to worship Heroes and let out a cry for Eureka. My idea of "reality TV" is watching old episodes of The Adventures of Ozzie and Harriet. Now that's entertainment!
(Full disclosure: My kids occasionally draw me into an episode of The Discovery Channel's Mythbusters or BBC's Top Gear.)
At my sister's house, it's all reality, all the time. As I type this, Animal Planet is droning in the background. The TV is tuned to the Food Network most of the day. A few days back I sat through a marathon of Gene Simmons' Family Jewels. The idea of following former Kiss bassist around with his Playboy Bunny common-law wife and his two teenage kids doesn't sound terribly entertaining, but after an episode or two I found myself engaged by the antics of the rock-n-roller's family.
Later that evening we watched America's Toughest Job, in which thirteen people from various walks of life test their mettle at various difficult, dangerous, and unpleasant professions. Personally, I didn't care weather a schoolteacher or an office worker could survive aboard an Arctic crab-fishing boat. I was annoyed at the seasick investment banker assigned to fix lunch who didn't know how to slice bread or grill sandwiches. I questioned the wisdom of a spaced-out sculptor tossing crab traps into the Bering Sea, putting his shipmates at mortal peril.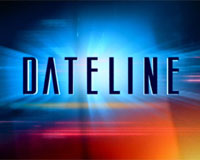 Next on was Dateline NBC. They were investigating a crime, a possible homicide. A dozen or so years ago a woman disappeared. Her husband's explanation to their kids never added up. One child thought the dad had killed her. Another thought that mom had run off with another man. The third child was undecided. In the end, the father was convicted of murder. It was just like any other episode of Dateline NBC.
Ironically, as everyone else in the family was dozing off, I was anxiously awaiting the solution to this crime. In the end, I'm not sure I was satisfied. Fiction tends to be nice and neat. All loose ends are tied up in the final minutes. There's always a corpus delecti, solid evidence, and justice well served.
All in all, I've enjoyed my little foray into reality TV. But ultimately, while truth is often stranger than fiction, it's not as well written. And besides, I'd rather experience my reality first hand rather than watch it from the comfort of my living room.