THAT'S ENTERTAINMENT
by John M. Floyd
Here's a question for you: What has to be present in a short story (especially a crime/suspense story) to make it really good?
Different Strokes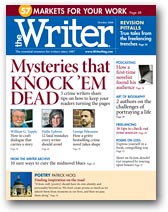 The answer, of course, depends on the reader. An article in the current issue of The Writer lists some things folks like to see in a story—escape, social change, humor, suspense, new knowledge, conflict, philosophy, memorable characters, surprise, and several others. All of those are certainly important to different stories and to different readers.
But what, more than any one other thing, do you think makes a story good? What makes you love it, remember it, and recommend it to friends?
For me, that's an easy question. I don't usually judge a story—especially a mystery/suspense story—on the depth of its subject matter or the elegance of its language or its revelation of insight into the human condition. I realize the very best stories contain those ingredients, and I recognize their worth, but that's not what I seek first. The thing I look for in a story, above all else, is entertainment value. How much tension and suspense and anticipation did I feel? How involved was I, in the plot and with the characters? How satisfied was I with the outcome? Simply stated, how much fun did I have reading it?.
Favoritism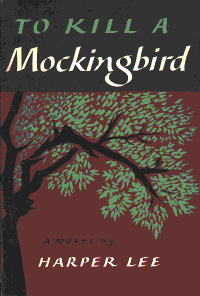 Let me say that another way: My picks for best novels and short stories and films are not necessarily my favorite novels and short stories and films. Almost any "best" list would include To Kill a Mockingbird, The Godfather, "The Lottery", "Casablanca", "Rear Window", you know the titles as well as I do. I agree with those selections. But my favorites would probably be The Silence of the Lambs, Jaws, "Die Hard", "Raiders of the Lost Ark," etc. They're the ones I'll read and watch over and over and over again.
I will admit that all of my favorites are not examples of great fiction. But what can I say?—I know what I like. Here are some other novels, stories, and movies in the crime/suspense genre, painfully narrowed down to a dozen in each category, that I thoroughly enjoyed:
Novels

Rose/Martin Cruz Smith
Plum Island/Nelson DeMille
The Bottoms/Joe R. Lansdale
Magic/William Goldman
The Two-Minute Rule/Robert Crais
Out of Sight/Elmore Leonard
The Long Goodbye/Raymond Chandler
The Eye of the Needle/Ken Follett
Tell No One/Harlan Coben
The Blade Itself/Marcus Sakey
Booked to Die/John Dunning
Turning Angel/Greg Iles

Short stories

"Man From the South"/Roald Dahl
"The Mule Rustlers"/Joe R. Lansdale
"#8"/Jack Ritchie
"A Retrieved Reformation"/O. Henry
"A Good Man Is Hard to Find"/Flannery O'Connor
"The Door was Wide-O"/Elsin Ann Graffam
"A Sound of Thunder"/Ray Bradbury
"Voodoo"/Fredrick Brown
"The Last Rung on the Ladder"/Stephen King
"Hitting Rufus"/Victor Gischler
"The Green Heart"/Jack Ritchie
"Poachers"/Tom Franklin

Movies

"L.A. Confidential" (1997)
"Blood Simple" (1984)
"Witness" (1985)
"Body Heat" (1981)
"Deliverance" (1972)
"The Spanish Prisoner" (1997)
"Cool Hand Luke" (1967)
"Pulp Fiction" (1994)
"Escape from New York" (1981)
"Fargo" (1996)
"The Thomas Crown Affair" (1968)
"In the Line of Fire" (1993)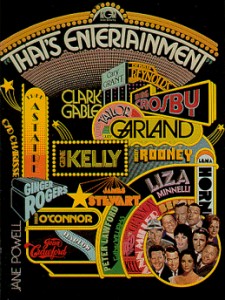 Another question, to fellow fans of crime/mystery/suspense fiction: What are your favorites in the genre? Are your "favorite" choices also the ones you consider to be the "best," or just the most entertaining? Either way, close your eyes, search your memory, open your eyes again, and list a few of them.
At the very least, it'll give the rest of us something to look for at library book sales, or—come Saturday night—some possibilities for video rentals …