ASHENDEN
by Melodie Johnson Howe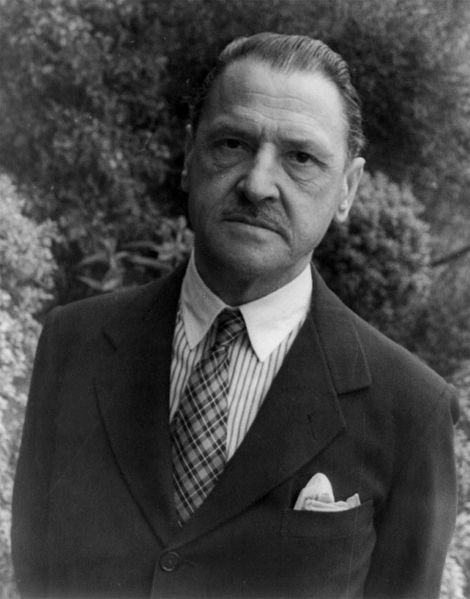 I was asked to write about W. Somerset Maugham's book, Ashenden, or The British Agent. It is not a novel but a group of short stories connected by the character Ashenden. They gave me a fairly long deadline so I happily agreed. I ordered a paperback from Amazon. The book that arrived was titled ASHENDEN As seen on A&E. This worried me. I looked at the list of stories and wondered if these were the stories that were in the original collection. I ordered another paperback called, Ashenden: The British Agent. Sure enough this edition contained not only different short stories, but those that were the same had different titles. Most of the stories were written in 1928, but with each new publication stories were added or deleted. In other words there was no continuity. Does anyone know how many Ashenden short stories there are? And are they collected in one single volume?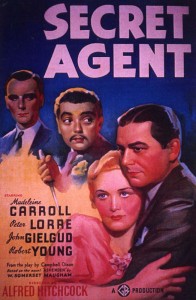 As I said the book is a group of short stories connected by the character Ashenden, a writer/spy, and R. the British colonel, Ashenden's recruiter and handler. They take place in WWI. I don't think these stories would go over very well with today's readers who expect fast pace, physical action, or even plot. Some are vignettes. But vignettes with great characterization and subtle observation.
Here Maugham gives us a good sense of Ashenden and R. the old soldier:
" … so long as the fine weather lasted he was prepared to enjoy himself. He did not see why he should not at least try to combine pleasure to himself with profit to his country. He was traveling with a brand-new passport in his pocket, under a borrowed name, and this gave him an agreeable sense of owning a new personality. He was often slightly tired of himself and it diverted him for awhile to be merely a creature of R.'s facile invention … R. it is true had not see the fun of it: what humor R. possessed was of a sardonic turn and he had no facility for taking in good part a joke at his own expense. To do that you must be able to look at yourself from the outside and be at the same time spectator and actor in the pleasant comedy of life. R. was a soldier and regarded introspection as unhealthy, unEnglish, and unpatriotic."
The reader never sees the effects of the war except in eerily empty European cities where spies maneuver, scheme, and contrive against each other in the name of the war. Here is the city Lucerne as seen through Ashenden's eyes:
"Most of the hotels were closed. The streets were empty, the rowing boats for hire rocked idly at the waters edge and there was none to take them, and in the avenues by the lake the only persons to be seen were the serious Swiss taking their neutrality, like a dachshund, for a walk with them."
Maugham was a spy in WWI and writes in one preface:
"The works of an agent in the Intelligence Department is on the whole monotonous. A lot of it is uncommonly useless. The material it offers for stories is scrappy and pointless; the author has himself to make it coherent, dramatic, and probable. That is what I have tried to do in this particular series."
He does make his stories dramatic in a cerebral way and very probable. The telling is more from the human element than the gun element.
ALERT! I'm going to give away an ending in this next section.
One of my favorite stories is Giulia Lazzari. A woman has captured the heart of an East Indian terrorist who is also spying for the Germans. When Ashenden meets her he's surprised:
"For some reason he expected her to be fair, perhaps from some notion that an Oriental would be more likely to fall for a blonde; but she was almost swarthy. Her hair was hidden by a close fitting hat, but her eyes were coal black. She was far from young, she might have been thirty-five, and her skin was lined and sallow. She had at the moment no make-up on and looked haggard. There was nothing beautiful about her but her magnificent eyes. She was big and Ashenden thought she must be too big to dance gracefully; it might be that in Spanish costume she was a bold and flaunting figure, but there in the train, shabbily dressed, there was nothing to explain the Indian's infatuation."
Love is blind. Ashenden must get this creature to write letters to her lover/spy enticing him to come across the boarder to meet her so he can capture him. The story is how Ashenden handles and cajoles this volatile, angry, sobbing woman who does not want to betray her lover. But with the threat of prison she gives in. When writing the letter she asks Ashenden:
"How do I spell absolutely?"
"As you like."
How succinct. How perfectly put for a spy who wants to give nothing away. When the Indian learns he has been betrayed he takes poison in the train station in front off his captors. Ashenden tells the lady what has happened and that she is free to go. She cries and wails and then suddenly, clearheaded, asks:
"What are they are going to do with his things?"
"I don't know. Why?"
"He had a wrist watch I gave him for Christmas. It cost twelve pounds. Could I have it back?"
And that is the end of the love story. A gem.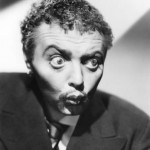 Another story, "The Hairless Mexican" (portrayed in Hitchcock's 1936 film version, "Secret Agent," by Peter Lorre), is about a spy so confident in his skills that he kills the wrong man.
Historically these stories are important because the conception of Eton-educated Ashenden has allowed for the creation of such famous British spies as Bond, Smiley, and other le Carré heroes, Inspector Dalgliesh, and more. Also R. is the prototype for all the quirky modern handlers. For those who like taking a stroll rather than a roller coaster ride through their fiction I highly recommend these short stories.