CONFERENCE NOTES
by John M. Floyd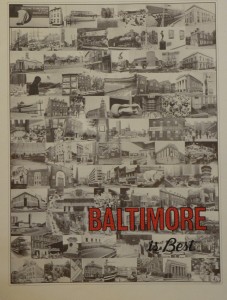 It's now been almost a full week1 since I got home from Bouchercon, and even though several of my Criminal Brief colleagues have filled you in on the festivities there, I wanted to give you at least a few of my thoughts on the event.
Unlike some of my fellow CBers — and many of our readers as well — this was my first trip to Bouchercon. And I can see now what all the fuss is about, why so many writers and fans take the time and trouble to attend every year. It's not so much the sessions and the panels and the access to hard-to-find books — it's the rare chance to meet new writers and readers and to reunite with old friends. As my Southern Baptist neighbors would say, they go there to "fellowship." (And yes, JLW, I know that's not supposed to be a verb.)
I was fortunate, at this conference, to meet and visit awhile with several authors I've long admired (Harlan Coben, Stephen Booth, Meg Chittenden, Tom Crider, Lee Child), to see again some authors I already knew (Steve Hamilton, Bill Fitzhugh, Charlaine Harris, Pari Taichert), and to meet editors I've corresponded with for years but had never before met face-to-face (Linda Landrigan, Janet Hutchings, Andrew Gulli). I also had fun meeting old friends and e-mail acquaintances like Jane Lee and Paula Matter and Terrie Moran.
And one of the biggest highlights, for me, was seeing my Criminal Brief co-conspirators for the first time. To James, Leigh, Melodie, Angela, and Steve: Each of you turned out to be exactly as I had expected and hoped you would be, and it was my great pleasure to finally shake your hand (and give you a hug, as the case may be). To Deborah and Rob: You were sorely missed, and we didn't say too many bad things about you in your absence.
I probably wound up spending more time in the company of Leigh and Melodie and Bill Fitzhugh than anyone else, and I thoroughly enjoyed every minute of the conference — even if I did arrive a day late. And I was pleased that we had a good crowd for our panel. It was encouraging to find that more than just a few folks were interested in a discussion of short fiction.
I look forward to seeing all of you next year, in Indianapolis.
Notes: