FIRST LINES
by James Lincoln Warren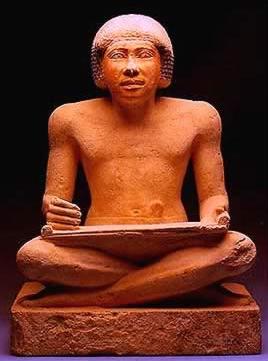 Received wisdom states that the two most important sentences in any story are the first sentence and the last sentence. This is supposed even more crucial for short fiction than for novels, since every word in a short piece is critical and there is no wiggle room.
I don't know if I really believe that first sentences are all that important, although I think getting the right closing line is very important indeed, because it should signal to the reader that the tale is terminated without the author having to tack "THE END" to its posterior. But a first line has a different job. A first line shouldn't be so remarkable that the reader pauses to admire it. It's supposed to draw the reader into the story, after all, to make the reader want to read on.
Occasionally I do use the opening sentence as an attention-getting device. But this can be a cheap trick, the sentence as spoiled child throwing a loud tantrum. What's worse, a blatant attention-getter can spoil the story.
Several years ago, one of my writing buddies sent me the first chapter of a novel he was writing. It had the attention-grabbing opening sentence to end all attention-grabbing opening sentences. The only problem was it was completely wrong.
Not to put too fine a point on it, the beginning he had written was shocking, disturbing, and fascinating; but the incident it described really needed to be gut-wrenching, tragic, and transformational. And not given away at the beginning of the story. It was the sort of thing that needed to be revealed in a climactic moment after inexorably ratcheting up the tension to an unbearable burden, a revelation that cast the whole story and protagonist in a startling new light, not merely some context-free fact to be thrown away in exposition.
My friend was very upset with me when I advised him to lose the opening, since he was justifiably pleased with its visceral power. He's a very good writer and knows how to make words sing, and he had done his job well. But it was poetry, not story-telling. In the end, he reluctantly agreed with me, although he was still a little steamed. I don't blame him. I know as well as anyone that it really is a hard thing to murder your brainchildren, especially when they have made you proud.
Usually, I just jump right in and start the story without worrying whether the first line has any impact. Here's a selection of first lines of mine (some from unpublished or unfinished works). A couple of them I would change if I were writing the stories they belong to today. (Can you guess which ones?) I'd be interested to learn which ones spark. Likewise, I'd like to see some other examples of openers admired by readers, although we can take the first lines of Pride and Prejudice and A Tale of Two Cities as already read.
My first reaction to the knowledge that it is my destiny to procure this tale for posterity is one of humility, yes, and even hope of the reconciliation of my own reputation and the Reader's sensibilities.

The spring of 1771 progressed steadily toward summer.

Billy Castro had always thought that the studio looked like something the Army might have put up in the fifties.

Alan Treviscoe stepped with as much stealth as he could muster down the stairs leading to the common room of the old Shropshire coach inn.

Lord Mansfield, resplendent in his scarlet robe and long white wig, stared at the man in the dock.

It was prudence, he told himself, not premonition, that spurred Charles Treviscoe to prepare for death.

These were decadent days, thought Dr. Tindle.

It has been related—but Allah is all-knowing—that long ago, in those golden days when Harun al-Rashid was Caliph, there dwelt in Baghdad a most rare and exquisite robber, a veritable Prince among Thieves, who was called Ahmed the Moth.

Mr. Stent and Mr. Scattergood stopped to observe the fallen man.

The pig grunted and ceased its foraging, twigs and dirt still adhering to its snout.

A burble of female laughter drifted up the stairs, underscored by a pleasant rumble of baritone, the words unintelligible through the door.

I was five hundred feet over the San Marcos Pass when the diamondback hit me like a bullwhip.

The pleasure garden had been fallow for a generation at least.

" 'Tis a damn'd fine handbill, damn'd fine," said Abednego Youlton, Apollo's owner, his spectacles low on his nose.

Douglas Byrne stepped out of the unmarked Crown Vic and got slapped by the searing wind.

Legionnaires!

Temper, Emma Stavacre thought, inhaling deeply, is of an incendiary nature, whether it erupts in the solitary flash and report of a squib, thus extinguishing itself almost as if it had never been, or instead glows slowly and long, like a resentful ember in a bed of ashes, biding its time until bursting into an all-devouring flame.

"I tell you what I think," Tarkauskas said, leaning back in his chair.

The way it started was, the Balfour Boys, being my Pa and Uncle Eb, was living in Missouri in the 'forties, chiseling folks on the river with sharp cards, when this fellow lifts some gold right out of some creek in California.

Little old Stanley Stowicz is the only guy I know who buys the newspaper for the chess column.

Attended the Club, much merry carousing with some very fine Oporto Wine.

The details didn't make the news at first—too sensational for TV, too lurid for the Los Angeles Times, and anyway, who the hell cares about another nameless dead hooker?