ONCE UPON A WOO-WOO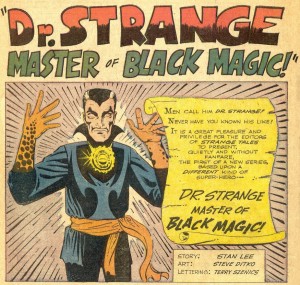 by James Lincoln Warren
A few days ago, I got the following in my email:
Dear MWA Members:

Hot News!, Barry Zeman, Chair of the MWA Publication Committee, just received word that MWA has reached a tentative agreement with a leading publisher for the 2010 MWA Anthology, to be edited by the fabulous Charlaine Harris. Final information will be forthcoming after the contract has been signed.

As has been our custom, 10 of the 20 stories in the anthology will be selected through an open submission process. A top notch experienced judging panel will be set up to select the stories.

The deadline will be the Ides of March!

THE GUIDELINES:

The Publications Committee of MWA is delighted to invite you to submit stories for the next MWA anthology to be published in 2010 which will be edited by Charlaine Harris

Charlaine said, "We're asking for stories featuring a supernatural crime or a supernatural detective. We want stories that, although containing this supernatural element, do play fair with the reader and do contain some actual detecting. They can be humorous or dark, can feature cops or amateur sleuths or private eyes, and they can be set in any time period."

Ten new stories by MWA members will be commissioned by the editor, who will contribute one of her own, and ten new stories will be selected by a MWA panel from a pool of open and blind submissions by MWA members. Members in any category of membership may submit stories — you do not need to be previously published, but you must be a member in good standing (dues paid).
The fact that our good friend and frequent CB contributor Barry Zeman is chair of the Publication Committee was not unknown to me, but does not, alas!, facilitate any member of CB's story being selected for the anthology, since that job carries with it no editorial responsibility. (I have it on Good Authority, however, that Angela Zeman was one of the ten writers commissioned by Charlaine, which is exactly what I would expect, since Angela's Mrs. Risk the Witch of Wyndham-by-the-Sea stories are among the best "supernatural" mysteries out there. But Barry had nothing to do with that, either.)
Now, I'm not usually all that crazy about woo-woo stories. I love M. R. James and Fritz Leiber is one of my demi-gods, and none of us would be here without E. A. Poe, but when it comes to detective fiction, I like my mysteries to have strictly rational explanations, per Monsignor Ronald A. Knox, one of whose rules was, "All supernatural or preternatural agencies are ruled out as a matter of course."
As far as most crime stories go, the introduction of occult conventions generally results in a rapid loss of interest on my part. It's not that I don't like a good ghost story. Maybe it's because there are so many parasitic "psychics" out there conning the victims and families of victims of crimes into believing they can magically achieve justice. And it also strikes me that people who believe that an astrologer is a credible detective probably actually believe in astrology in the first place. I have friends who are serious astrological devotees, but I don't exactly trust their judgment.
But in this case I'm going to bite the bullet and write a woo-woo. The one thing I absolutely promise you is that my detective will neither possess nor take unfair advantage of preternatural powers or clairvoyant insights. My guy will be in keeping with the original Kolchak or Denzel Washington's portrayal of Detective John Hobbes in 1998's "Fallen". Although the solution may invoke the Powers of Darkness, the solution will be good old-fashioned shoe leather and logical deduction.
But there will be an Evil Curse in it. I mean, the story does have to feature a supernatural element.
Woo-woos have a gained a lot of popularity in recent years. I remember back in my bookseller days in the 90s when the first "New Age" mysteries were hitting the shelves. They had a limited appeal back then, mainly I think because more mystery readers were purists than they are today, and that must surely be a sign of the times. I think maybe Catherine Dain and Martha C. Lawrence (both local SoCal gals) were way ahead of the curve.
They say that the audience changes its tastes about every five years. Sooner or later it was bound to roll around to the occult, I guess, but I predict that the erotic vampire story is on its last legs. At least I hope it is—it's such a tiresome cliché. Of course, I made similar predictions about the disappearances of the unshaven Don Johnson look and the nubile bare midriff look, too, neither of which remotely shows any sign of fading these twenty and ten years later, respectively—so the one absolute woo-woo characteristic I demonstrably lack is that Nostradamussy faculty for Foreseeing What Is Yet to Come.
In any case, I've already got the plot for my short story nailed down—with a cup of writing borrowed from Todd Livingston—and I'm hoping that maybe this story will speak to the audience.
And after all, it's not really more of a fairy tale than "CSI", is it?