STORIES ABOUT STORIES
by John M. Floyd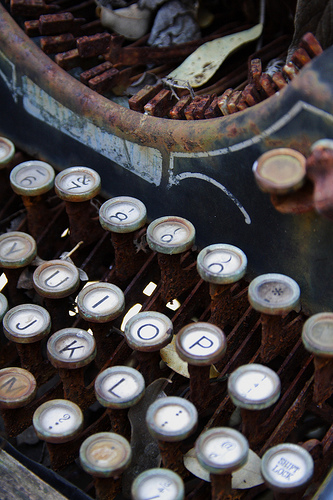 There's no accounting for personal tastes. Whether the subject is fashion, entertainment, food, politics, you name it . . . we all have our prefer- ences. But in the publishing world, one thing that I find interesting — and a bit surprising — is that so many readers have said they don't enjoy stories about books, writers, and writing.
Why is that? I have no idea. I don't know if they feel the subject is too dull or if they think the author might be blowing his own horn or what, but for some reason that's an area many readers don't like, and (with except- ions, of course) not many books or movies about books have made it big.
Personally, I do enjoy stories that explore the subject of books and authors, but I'm probably not your typical reader because I'm fascinated by almost anything that deals with writing or publishing. And I can also see why an author would choose to write about that topic, because it's a world he understands.
How about you? Do you, whether you're an author or not, like reading stories about writers and/or writing? Do you avoid them? Does it matter? Can you think of any such stories, right off the bat, that you've enjoyed or hated?
Let me refresh your memory. The following is by no means a complete list, but I've come up with a few novels and short stories and films that have authors or writing as their central theme. See what you think:
Novels:

The Thirteenth Tale, Diane Setterfield
Misery, Stephen King
Bag of Bones, Stephen King
Booked to Die, John Dunning
Rough Draft, James W. Hall
The Novel, James Michener
The Bookman's Wake, John Dunning
The Book Thief, Marcus Zusak
The Dark Half, Stephen King
Oracle Night, Paul Auster
The Bookman's Promise, John Dunning
The Sign of the Book, John Dunning
Atonement, Ian McEwan
Youngblood Hawke, Herman Wouk
Blue Angel, Francine Prose
The Bookwoman's Last Fling, John Dunning
The Hours, Michael Cunningham
Lisey's Story, Stephen King

Short stories:

"The Lesson of the Master," Henry James
"A Thousand Dollars a Word," Lawrence Block
"Lost in the Funhouse," John Barth
"Word Processor of the Gods," Stephen King
"How to Become a Writer," Lorrie Moore
"My Twelfth Twelfth Story Story," Richard Grayson
"Bookscout," John Dunning
"Secret Window, Secret Garden," Stephen King
"Family Furnishings," Alice Munro

Movies:

"Finding Forrester" (2000)
"Adaptation" (2002)
"The Muse" (1999)
"Neverwas" (2005)
"Deconstructing Harry" (1997)
"Miss Potter" (2006)
"Sunset Blvd." (1950)
"I Capture the Castle" (2003)
"Beloved Infidel" (1959)
"Shadowlands" (1993)
"Wonder Boys" (2000)
"The Man From Elysian Fields" (2001)
"8 1/2" (1963)
"Finding Neverland" (2004)
"My Favorite Year" (1982)
"The Whole Wide World" (1996)
"Barton Fink" (1991)
I'm sure I'll think of more later, but that's at least a few. (For some reason, I didn't like most of the films listed here, except for "Adaptation," "The Man From Elysian Fields," and "Miss Potter" — but I did enjoy most of the novels and short stories. Go figure.)
If you do like this kind of thing, maybe this will help steer you to an enjoyable read, or DVD. And if it's a subject you're a bit tired of, this might at least give you some titles to avoid.
To each his own . . .