The AFTER DARK RULE
by Leigh Lundin
This week I was distressed by a horrifying story out of Chicago. Intrigue writer Laura Caldwell (author of The Rome Affair and The Good Liar) had her teeth shattered in an attack and robbery while she was jogging. I know readers and writers wish her well in recovery. Laura, you're in our thoughts.
After the jolt and twist of pain in the gut I felt for her, I went on to read that her attack eerily paralleled a story line in her upcoming book, Red Hot Lies.
Cautionary Tale
I spent my university years in New York City, and I learned a lesson: It's not safe for women out there. Two of my girlfriends were attacked, one raped and the other mugged more than once.
IBM gave me a job at their Wall Street Data Center where they had a strict rule: They required any woman who worked after hours to take a taxi home. No walking, no subway, no bus– taxi.
Many years later, I met a brilliant woman in Louisville, smart in all regards but one– She refused to lock either her house or car. Her rationale was that she "didn't want to live behind bars". Steel bars, I agree with her. Locks, no. I was very afraid someone someday would call me with news I didn't want to hear.
When I moved to Florida, I founded the After Dark Rule, which says a woman isn't safe by herself after dark. Lady, if you must be out after dark, go with someone you trust.
Yeah, yeah, I know a couple of readers are huffing, mentally preparing to comment, "Dear Sir, according to Gloria Allred and feminist dictates…"
Stow it.
Item: Gangs of young women used to mug out-of-town businessmen in Boston's Combat Zone.
Yes, you have the right to carry a basket of goodies to granny in the woods. Yes, you have the right to be mugged like anybody else. I'd like that not to happen to you.
When bad people size up a hefty 6'2 guy versus a 5'2 woman, guess who they're going to mug?
Muggers less often mess with men, especially large, ugly dudes like Travis Erwin and me. We're big guys and most miscreants don't know we aren't mean. We want to keep women– all women– safe.
The best advice comes from a grizzled cop in a story I co-wrote for a friend:
"Whacha got to understand is this ain't the time for any of the political correct crap, that bullshit that every woman's got the same right to walk down the street as any man. Of course, you got the right, but save it for when we've captured this perp. I say this to you like you're my daughter, okay?

"Whacha do is keep your friends close. Have your boyfriend sleep over. Don't go nowhere alone, go with friends. Carry pepper spray. Take a taxi for now, not the subway or a bus. Don't get in nobody's car under no circumstances. Think about buying a dog. Keep your mace and cell phone in your hand whenever you're out on the street. Most important of all, think smart. Ain't no amount of mace and martial arts gone to make up for not using your brains. Capice?"
---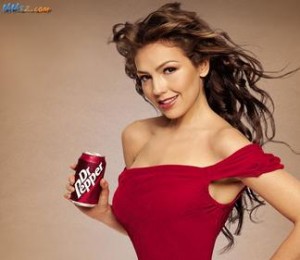 Dr. Who?
For those, er, dozens of people who like Dr. Pepper, that peculiar soda drink from Texas that's supposed to have 23 flavors such as amaretto and cherry, they're giving away a free 60cl (20 oz) soda TODAY, 23 November.
Here's the web site to pick up your coupon (today, this Sunday) to give to someone you love:
I estimate Dr. Pepper will give away tens, well, of coupons. Perhaps they'll have 7-Up as well?