CRIMINAL BRIEF IN REVIEW
by James Lincoln Warren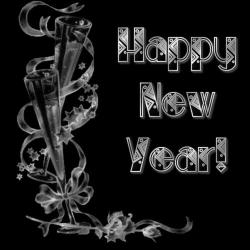 New Year's Eve is always a time for reflection.
Criminal Brief was launched on May 7, 2007. We've been going strong now for eight months. I frankly have no idea how successful we've been in our avowed purpose of advocating short crime fiction, but I can state with satisfaction that our readership has certainly expanded, and so assume we've made a dent. That first month we had a total of 1185 visitors to the site. By year's end, we've had over 16,000 visitors from more than 25 different countries. Not much considering the billions of web surfers in the world, perhaps, but far beyond my wildest expectations–by at least an order of magnitude.
We've covered a lot of territory, topic-wise, but I think we've been true to our mission. Here's a list of some of my favorite columns, one for each month:
Gentle Readers are also directed to EVERY SINGLE COLUMN in the Mystery Masterclass category. I would also like to invite our regular readers to tell us what their own favorite Criminal Brief moments of the past year were.
So crack open the champers, slap a cardboard party hat on your head, toss a streamer or two, and then don't worry about getting a little misty as you croon along to "Auld Lang Syne"1 with your friends and relations.
That's what I'm going to do.
And then, just after midnight, join me in a toast to all our CB contributors for making this modest web log a such a success, and then to mystery short story writers everywhere, and especially to Leigh, Deborah, Rob, Melodie, Steve, Angela, and John. They have given of themselves entirely for the sake of love, which I think is the best thing you can say of anyone. You guys are the best.
Happy New Year, everybody.
Notes: