THANKS FOR THE MEMORIES
by Deborah Elliott-Upton
On this Christmas day, I want to thank you for the gifts you've presented each of us at Criminal Brief since our inception. The gift of returning week after week to read our renderings is something no writer should ever take for granted. Please know that we don't.
In kind, I hope we've gifted you with articles that made you think, made you laugh, and eventually made you want to read more, especially short fiction. I think we have done well overall, or the hits wouldn't be so plentiful. Again, I thank you.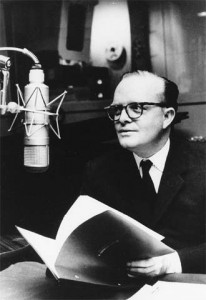 Although I have several personal favorites, I would like to share a holiday short story I am drawn to read and re-read. I'm not sure when I stumbled upon "A Christmas Memory," but I could never forget it once I had. The author is Truman Capote and you can read it online here.
When interviewed in 1957 for The Paris Review, he was asked about his technique for writing short stories. Capote answered saying, "Since each story presents its own technical problems, obviously one can't generalize about them on a two-times-two-equals-four basis. Finding the right form for your story is simply to realize the most natural way of telling the story. The test of whether or not a writer has defined the natural shape of this story is just this: After reading it, can you imagine it differently, or does it silence your imagination and seem to you absolute and final? As an orange is final. As an orange is something nature has made just right."
Prior to reading "A Christmas Memory," I didn't have to know that Truman Capote's mother – according to both her own account as well as Truman's – was not "temperamentally suited to motherhood." She had sent her son to live with relatives when he was a baby and his first nine years were spent in Alabama living with female cousins and aunts. I could tell by the feel of the story that somewhere in his life Capote had known abandonment, but also had developed a unique closeness to someone who did love him. I could tell someone close to him had been eccentric because he wrote that personality so well. I could tell by the time I read the phrase, "it's fruitcake weather", that I would never forget this particular story – and I haven't.
"I had to be successful, and I had to be successful early. The thing about people like me is that we always knew what we were going to do. Many people spend half their lives not knowing." – Truman Capote, 1978
What writers need is to write, what they want is to be read. To be remembered for a certain story that touches others is a blessing whether it is on a holiday or any other perfect ordinary day.
I hope your life is blessed by many, many Christmas memories and hopefully, a few of them may be of reading delightful stories you can't possibly forget. It's a true gift to be able to read. Thank whoever taught you for me.