WHOA — I DIDN'T SEE THAT COMING
by John M. Floyd
I'm writing this because of an e-mail I received from a friend and fellow booklover about a month ago. She asked me if I could recall any stories that had particularly good "surprise" endings, and if so, would I pass them along to her? Well, as Mork from Ork would say, "Is a bear catholic?" (You might recall that Mork often got his clichés mixed up.)
You bet your booties I could recall some surprise endings. But more about that in a minute.
Hey Baby, Let's Twist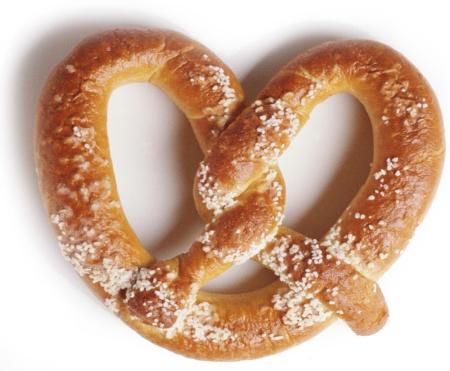 Some editors will tell you that surprise endings have fallen out of fashion in contemporary fiction. Well, that may be true for literary fiction, but for mysteries and most other genre work, I would guess that at least half those stories still have twists at the end, and some of them have major plot reversals throughout the stories. (Of the current big-name novelists, Harlan Coben, seems to be one of the best at this.) And I can tell you, as someone who has published short stories in genre markets, I think surprise-ending tales are far easier to sell. Linda Landrigan, editor of Alfred Hitchcock's Mystery Magazine, told me she bought one of my soon-to-be-published stories because it had not only a twist ending but a double-twist, with a second surprise added to the first one. (My Criminal Brief colleague Rob Lopresti's story "The Hard Case" (AHMM, April 2008) is a good recent example of a double-twist.)
Let's face it, surprise endings are sometimes the ones we remember the most, and the longest. I learned years ago that one of the things readers look for in a story is uncertainty of outcome. We keep reading because, simply stated, we want to see how things turn out, and when the final resolution is unexpected, it's usually that much more fun. One story that comes to mind in this holiday season is the feel-good conclusion of "It's a Wonderful Life" — the surprise in this case wasn't so much the ending itself, but the secret the angel revealed to George Bailey a few minutes earlier.
An Argument for the Other Side
I'll admit that a twist ending's not always the best option. Sometimes a wonderful piece of fiction will have a predictable or downbeat ending. In those cases the quality of the writing and the strength of the story itself keep us reading. I can think of a few books, especially in the area of creative nonfiction (The Perfect Storm, Seabiscuit, The Gates of the Alamo, etc.) that were excellent reads even though I knew beforehand what was going to happen, either from pre-release publicity or via a knowledge of history. And fictional stories like the 1997 movie "Titanic" or Frederick Forsyth's novel The Day of the Jackal (the first based on a real event and the second on the fictionalized attempted assassination of a real person, Charles de Gaulle) worked in the same way. Sure, all of us knew the Titanic was going to sink, and we knew the assassination attempt on de Gaulle had to fail (because he was still alive when the novel was published) — but we were interested enough in the characters themselves that we kept reading or watching all the way to the end. That's a sign of good writing.
O. Henry Would Be Proud
As I implied earlier, for those of you who might enjoy such things, here's a partial list of stories (novels, shorts, and films) that I think have particularly memorable twist endings. If you're already familiar with many of them, that's good. If you don't know about some of them, that's even better, because then you can check them out if you like. And if you think of others that I've omitted (which is not only probable but inevitable) please let me know.
And if you don't enjoy surprise endings at all … well, that would be a surprise.
Here goes.
Novels:

Presumed Innocent, Scott Turow
Rose, Martin Cruz Smith
Up Country, Nelson DeMille
The Reincarnation of Peter Proud, Max Erlich
True Crime, Andrew Klavan
To Kill a Mockingbird, Harper Lee
The Taking of Pelham One Two Three, John Godey
The Exorcist, William Peter Blatty
The Odessa File, Frederick Forsyth
Red Dragon, Thomas Harris
The Murder of Roger Ackroyd, Agatha Christie
Primal Fear, William Diehl

Short stories:

"Lamb to the Slaughter," Roald Dahl
"#8," Jack Ritchie
"A Retrieved Reformation," O. Henry
"The Lottery," Shirley Jackson
"The Man Who Shot Liberty Valance," Dorothy M. Johnson
"Voodoo," Fredrick Brown
"A Sound of Thunder," Ray Bradbury
"The Gift of the Magi," O. Henry
"The Door was Wide-O," Elsin Ann Graffam
"The Ransom of Red Chief," O. Henry
"Man from the South," Roald Dahl
"Strangers on a Handball Court," Lawrence Block

Movies:

"Witness for the Prosecution" (1957)
"Planet of the Apes" (1068)
"The Usual Suspects" (1995)
"Fight Club" (1999)
"Psycho" (1960)
"A Big Hand for the Little Lady" (1966)
"The Spanish Prisoner" (1997)
"No Way Out" (1987)
"The Sixth Sense" (1999)
"Body Heat" (1981)
"The Departed" (2006)
"The Thomas Crown Affair" (1968)
And that's it. This column (thankfully) has no surprise ending.
Maybe next time …