ON THE FIFTH DAY OF HANUKKAH1
by Steve Steinbock
Merry Christmas and Happy Hanukkah and Joyous Whatever to all my friends in Criminal Briefland. Tonight, we in the Steinbock household will be lighting the sixth candle on our menorah, so I thought I'd take this time to share some end of the year goodies from my stocking. I mean, my dreidle.
So for each of the eight days of Hanukkah, I offer a little piece of Hanukkah Gelt:
1. On the First Day of Hanukkah my true love gave to me … five hundred ruled index cards. I said last week that they make the best bookmarks. I also swear by them when it comes to planning, brainstorming, and outlining. I've tried many computer programs for outlining and brainstorming, and a stack of index cards spread out on the dining room table is still the best.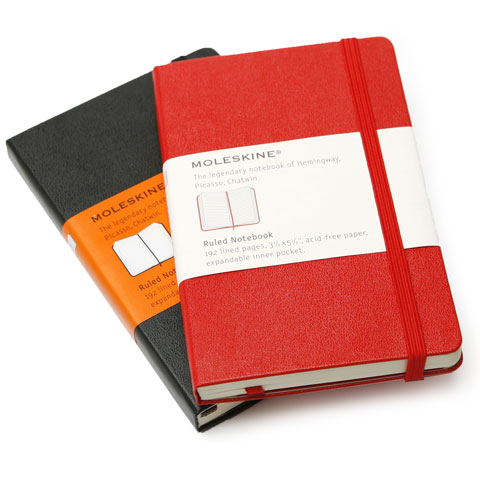 2. On the Second Day of Hanukkah … Moleskines. Overpriced? Certainly. Trendy? Disgustingly. But these little notebooks and journals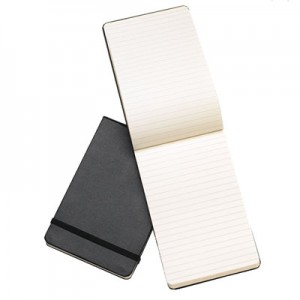 have become my new best friend. My favorite style is the Reporter Style Notebook. I have a section in mine devoted to Criminal Brief column ideas. My only complaint is that I don't know how to pronounce "moleskine." (I have it from various reputable sources that it is variously pronounced "mole-skin," "mole-skyne," and "mo-lu-skee-nu"). But I just use them, not talk about them.
3. On the Third Day … "Getting Things Done." As with Moleskines, this is trendy, to the point of being cultish. So I'm cautious. But the ideas of author and speaker David Allen have helped me to keep my desk and my to-do list in relative order. (Orthodox GTDers would scoff at me for using the expression "To-Do" rather than the proper "Next-Action List," but I say get a life). At Murderati, my Friday counterpart J.T. Ellison has been doing a series of columns about productivity and her use of "Getting Things Done."
4. On the Fourth … Write or Die! This is a clever web-based utility that puts the prod back in productivity. So far, the only thing that's been killed is writer's block. You input your writing goal (i.e. how many words you want to write in this particular sitting) and how much time you are allowing yourself to do it in. Once you hit the Write! button, a window opens up in which you type. If you stop tying for more than twenty seconds, the program starts prodding you. (In Kamikaze Mode, it begins deleting your words if you stop). Works like a charm.
5. Fifth … Write or Diet! This is my own variation that can be very useful at this time of year. I keep the Christmas treats far away, and only allow myself a taste of chocolate once my writing work is finished.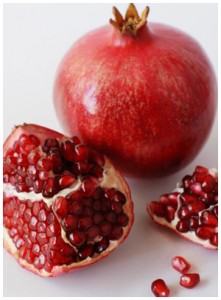 6. Sixth … Pomegranates. It's the perfect biblical food. In The Song of Songs it is used extensively as a sensual image and a sexual metaphor ("Your cheeks behind your veil are like the spread halves of a pomegranate." Song of Songs 4:3. It doesn't get much more juicy than that). It's hard to find fresh ones this time of year, but when I can, I love them. They are fun (albeit messy) to open, and a lot of people find them too seedy. But man, that juice is a truly sensual experience. And they are packed with antioxidants. (Anyone but me notice that foods never contain trace amounts of antioxidants? They are either packed or nothing).
7. Seventh … My most memorable read of the year: Ken Grimwood's Replay. It's not a mystery. But it's not really science fiction, either. It's the coolest time-travel novel I've read in a long time, and I'm a sucker for time travel stories. Middle-aged Jack Winston suddenly dies in 1988, and awakens as a college student in 1963. I won't promose that the book is life-changing, but I found it more than just entertaining.
8. And on the Eighth Day of Hanukkah … J.R.R. Tolkien's short story Leaf By Niggle. I'm not much of a Tolkien fan. (I've actually never read all of Lord of the Rings!) But I stumbled across this wonderful story – included in the collection Tales from the Perilous Realm – and found it not only to be a moving religious allegory, but a beautifully inspiring story about creativity and the job of an artist. The story involves a painter named Niggle who keeps trying to capture the essence of a tree in a painting he is working on, but life keeps intruding. As I read, I kept thinking about the experience of fiction-writers struggling to create against all the pressures of the outside world. A beautiful story on many levels.
And what are your plans for the New Year?
See you in seven …
Notes:
Note on spelling: People often ask me the proper way of spelling Hanukkah. Is it with a "CH"? Does it have two Ks? Etc. The fact is that there's only one absolute correct way to spell it, and it can't be done with Roman letters. Dreidle and Gelt are both Yiddish words, and the same rule applies. A dreidle is a four-sided toy spinner, and gelt, from the word for "gold," refers to money in general, and chocolate coins in particular.