A BOOKFUL OF AUTHORS
by John M. Floyd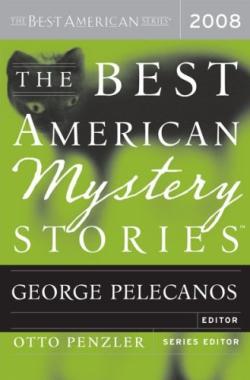 For the past eight years or so, at a college near my home, I've taught night courses on the subject of writing and selling short fiction. And one of the things I always try to point out, in the sessions on submitting and publishing, is an often-overlooked market for short stories — especially for mystery/crime shorts. That market is anthologies.
Writers usually contribute stories to anthologies in one of two ways: (1) by invitation, usually from the person editing the volume, or (2) by responding to an open "call for submissions." If you accept the invitation (or, as in case #2, the editor accepts you), an anthology project can provide you some exposure as well as a little extra cash.
From a reader's viewpoint, anthologies provide an opportunity to see the work of a number of different authors in one book.
Questions & Preferences
Several quick questions, to those reading this blog. Do you, personally, enjoy anthologies? If so, do you prefer those that are themed, like Greatest Mystery Stories or The Year's Best Science Fiction or Stories from the South? Do you search out those that happen to feature your favorite authors? Would you rather read an anthology, or a collection of one particular author's work? Does it matter?
It will probably surprise no one that I'm especially fond of mystery anthologies, both as a writer and a reader. Some of the most worthwhile, I think, are the regular "year's best" offerings and the occasional MWA themed anthologies. I also like the Barnes & Noble short-short-story hardcovers like 100 Malicious Little Mysteries, 100 Crooked Little Crime Stories, etc. There are many hidden gems to be found in those volumes, though none of them, alas, are mine.
Sinful Thoughts
As for me, I've been invited to be in a few anthologies, I've been left out of many, and I've weaseled my way into several. I think the project I most enjoyed was Seven By Seven, edited and published by Tony Burton of Wolfmont Press in Georgia. It involved seven authors from seven different states, and the interesting part was that each of us had to write seven short stories about the Seven Deadly Sins. (I'm not at all surprised that my fellow CBer Deborah Elliott-Upton made the cut, but I'm still surprised that I did. Probably a mixup of some kind.)
Anyhow, at the time, all I remembered about the Seven Deadlies was the old movie with Brad Pitt and Morgan Freeman, so I had to go look up the list. But the real challenge was that each of our stories had to be less than 600 words. That made it fun. The resulting book, which contained 49 mystery/suspense tales, is — according to Tony — still selling pretty well after almost three years.
Taking Up Collections
As for my own tastes, I must admit that I prefer collections (of a single author's work) over anthologies, probably for the same reason that I usually seek out novels by authors I already know and like. I loved the recent collections by Stephen King (Just After Sunset), James Lee Burke (Jesus Out to Sea), and Laura Lippman (Hardly Knew Her). An extra bonus to reading those books was the reassurance that some bigtime authors still seem to like the short-story form as much as I do. I also thoroughly enjoyed — thanks to Jeff Baker's kind advice — Bill Pronzini's Short Felonies, which isn't new but was new to me. (By the way, if anyone doubts that Stephen King can write a good mystery short story, take a look at "Mute," one of the entries in Just After Sunset. It's impressive.)
So that's my pitch for this week. The next time you're in a bookstore or library or cruising Amazon in search of a novel, try an anthology — or a collection — of short fiction instead.
A good meal is just as good eaten slowly, one little bite at a time.