A LIFE'S STORY
by Deborah Elliott-Upton
A friend of mine is writing her memoirs, not for publishing consideration, but strictly for her family. I think it's a great idea. There are people who will do that for you if you don't feel up to the job and I can provide references for one who does a splendid job if anyone's interested in hiring that service. But, actually, anyone can write their own story. Whether or not you need or want a nice, edited version to correct language mishaps or are interested in having it published is another matter and for that, I'd suggest a pro. If you're like my friend who only wants to leave her story for her family, then by all means, just do it.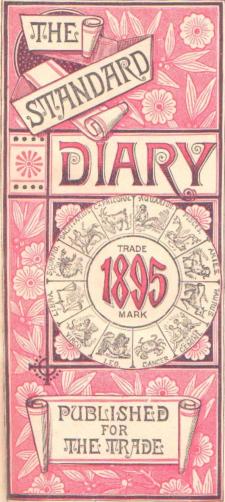 I have always loved reading diaries. Inside a diary, people are usually concise, but they reveal little parts of everyday life that future generations may not understand or the ones that wrote it revere.
When my children were small, I not only collected cookbooks, but I tried out recipes as if I were on my way to being a top chef. When we were stationed on Okinawa, I remember sending off to the States for a bread cookbook. The splatters of dough stuck to some pages attest to my favorites at the time: Cinnamon rolls and Easy-Do Sweet Dough. My best biscuit recipe torn from a baking powder wrapper resides in the middle of the book where I always know I can find it. During our stay on the Ryukyu Island, I mostly made the Easy-Do Sweet Dough rolls. The problem was I didn't know how to cut down the recipe that made 36 rolls. When I made bread, we ate a lot of bread. And yes, we were quite popular with the neighbors. The aroma of bread baking announced to our apartment complex they needed to pay us a visit. I always had enough food to share – at least in the bread department. And yes, I wrote home (and in a diary) about my exploits as the self-proclaimed breadmaking queen of Sunabe, Okinawa.
One special cookbook I owned was antique and began with a diary entry about canning day. The peaches had been picked by the bushel baskets and decorated the kitchen floor. The women had to watch their steps lest they fell over the baskets. The scent of peaches was everywhere. The diary writer described in great detail each step of the canning, including who had ventured into the kitchen during the day. She told of the perspiration on her brow as she ladled yet another spoonful of sliced peaches into a steaming hot Mason jar. By the end of the entry, the reader realizes the hard work of canning. Still, pride in the pristine jars lining the pantry told of the writer's happiness in her work. Though she'd depicted the backbreaking details of the long day, mostly what stayed with me has been her last line: It was a good day.
If she had not written that diary entry and someone had not rescued it for inclusion in the cookbook, we would have lost a valuable input on life during that time period. Would a day in your life be any less important?
There are many stories of people we think we know that do not surface until they're shared in an eulogy. One of my husband's uncles was an aircraft gunner during World War II; what great stories I heard at the funeral. I wished I'd had the time to know him better. He was more than just the farmer in a small Oklahoma town to whom I'd been introduced. Another was a man I'd known only as a dapper, mild-mannered barber. At his death, I discovered he'd returned from the war after fighting in the northern parts of Africa with a few dollars in his pocket. The depressed economy ruined many people's lives. He had only the small stake and instead of starting a business, he took it upon himself – as a single young man – to hold onto his money and lived as a hobo riding the rails. He saved his money and when the economy improved, he returned home and began his own business. What I wouldn't give to be able to read about their adventures now. And then there's the girl left behind on the farm during the war. She'd been meant for better things, but there was no money to send her away to college. She stayed behind. What became of her? I would love to know what her thoughts were – had she really been so different simply because she lived in another era?
My great-grandfather lived during the time of the Industrial Revolution. What did he think when technology rushed in changing the world forever? Is it how we felt when personal computers became reality?
I wonder if Anne Frank could have known what a treasure she was creating. What a loss if she had decided not to write simply because the same thing was happening all around her.
Like George Bailey in "It's a Wonderful Life," we probably don't realize our own relevance and importance in the world. Why not write your life story and let the world decide?