BLESSINGS IN DISGUISE
by John M. Floyd
As some of you know, my working years (I don't consider writing to be work) were spent in the Air Force and with IBM Corporation. Not the most logical background for a suspense writer, I know, but analogies can be found if you take the time to look for them. As an example . . .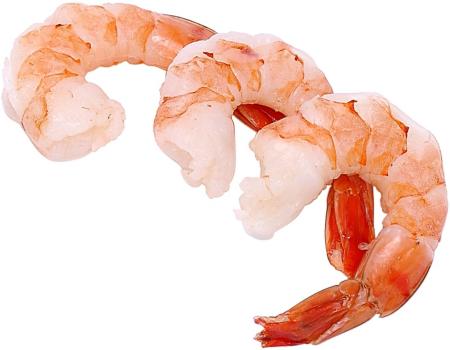 For one day each summer during my IBM career, our branch office rented a facility at a local lake, where our whole crew — managers, reps, engineers, everybody — took off work to have a cookout, play games, and celebrate what would much later be remembered as the plum days of our American economy. Anyhow, on one of those outings, in the mid-80s I think, we chose up teams and had a volleyball competition before sitting down to a lunch of boiled shrimp that had been prepared onsite by a couple of our colleagues.
A Shellfishy Business
The following day, I arrived at work to find that our parking lot wasn't as full as usual. Yep, you guessed it: bad shrimp. Almost a quarter of our workforce was ill, and several of them in the hospital. One poor guy, we learned later, was in bed and suffering when his wife came in and informed him that their dog, which had been fed some of the shrimp he'd brought home, had just died. Wouldn't that be encouraging news.
I also learned that the tainted shrimp had apparently come from the bottom of the container from which we'd been served, so the folks who had gone through the lunch line first were unaffected — it was only the final group that had received, and consumed, the evil stuff.
Now, here's the crazy part: I happened to be on the winning team of our little volleyball tournament that morning, and our prize was that our team was allowed to be first in line for lunch. I'd had no idea, at the time, how high the stakes for that game had really been.
The Fickle Finger of Fate
My point, here (you were beginning to wonder if there was one, right?), is that in all aspects of life, what might seem trivial can sometimes later turn out to be much more. I'm reminded of the old saying that a grape is just a raisin that had a chance and took it.
To adapt this to the writing world, short stories published in what might be considered lesser-known markets can often take on a life of their own. Some are selected for respected anthologies. Others are spotted and optioned for films, and still others attract the attention of literary agents. As Raymond Chandler said in the opening of "Red Wind," anything can happen. A few of my stories at Amazon Shorts were noticed by the manager of a small press that later published my two collections of stories. A mystery in an online zine was requested for inclusion in a high-school reading program on the East Coast, and another mystery was picked up and reissued on audiotape and in Braille by a magazine for the blind. (I was paid not a penny for these last two, but they remain my proudest accomplishments.)
Diversification
Don't get me wrong — everything doesn't have to start small. I have no problem with the idea of trying occasionally for the highest-profile, highest-paying markets. I submit stories to them often, and although I'm not successful often, I think it's important to try. But let's face it, if you haven't published a lot already and if your inventory of completed stories is large enough, it might make sense to set your sights on the middle tiers as well. It's good exposure and it's good practice. Besides, even though enthusiasm is usually a virtue, sometimes it pays to wait awhile before entering the big arena. The earliest Christians get the hungriest lions.
Strangely enough, I know several fledgling authors who would never consider submitting their stories to anyplace but the very best — even though they are consistently rejected by those very markets. Some have turned down personal invitations to contribute stories to small charitable anthologies, which (in my opinion) would be good showcases for their work and good credits for their resumes. One writer was recently asked to be a guest speaker at a local civic luncheon. His first question was "How many will attend?" The answer didn't please him — he was hoping for a larger crowd — so he declined the invitation. I can't help hoping that someone in that audience might have helped his career, and by being such a snob he missed out on the chance of a lifetime.
Oaks from Acorns
Things are rarely what they appear to be, in this universe of ours. I would encourage any aspiring author out there to carefully consider all opportunities, and not to be too quick to ignore those that might seem less promising. They might be just what the book doctor ordered. One never knows.
And by the way — if you ever compete in a sporting event before a seafood cookout . . . well, do your best.
You might come out ahead in more ways than one.