CURRENTLY READING …
by Steve Steinbock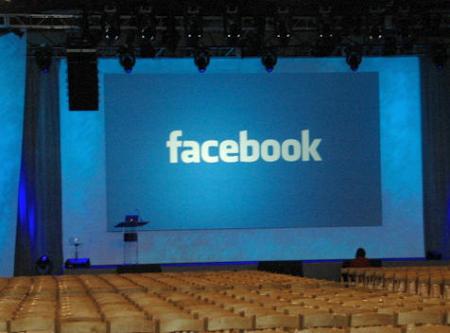 I refuse to let Facebook take over my life. Sure, I enjoy the social networking website. I've reconnected with old friends and old friends have reconnected with me. I've been able to keep up with the latest on current friends and have made a lot of new friends. But it has the potential to become a time-vacuum.
Several times a day I receive notifications that so-and-so has changed her profile, that such-and-such is now friends with what's-his-name, and that my neighbor is mixing a martini or my sister is walking her poodle. Cool. There must be ways to control what messages I get, but to tell the truth, I don't mind.
Near the top of my Facebook page is a box that says: What are you doing right now? Whatever I type there gets broadcast throughout the Facebooksphere for all to see. At the moment, my profile says: Steve Steinbock is resting after chopping ice from his driveway. I had originally typed is chopping ice from his driveway, but I realized that I couldn't very well be typing and chopping ice at the same time. That was Wednesday. And as I type this, my profile hasn't changed.
After chopping ice Wednesday afternoon, I can barely type. Ice chopping is a great upper-body workout. But it's left my arms and shoulders so jittery that it's a challenge to hit the right keys. I look like I've got the DTs, or the smoker's shakes, or I've had a few dozen too many espressos.
I've decided that the best thing to type in the status box is that I'm reading. Can't go wrong with that. Besides, ninety percent of my waking hours it's true.
This brings up one of the coolest "apps" I've found in the Facebook world: LivingSocial: Books. By adding this to my Facebook profile, I can enter the title, author, or ISBN number to search for any book that I'm reading, would like to read, or have already read.
There are three titles under my Currently reading. . . list:
Super in the City by Daphne Uviller is a fun and fluffy first novel about a 27 year-old superintendant of a NYC apartment building. Zephyr Zuckerman is a sexy slacker Nancy Drew crossed with Walter Mitty. A hopeless romantic, a self-conscious daydreamer, and along with her gal-pals, a habitual party crasher, Zeph gets caught up in more than her share of crime, conspiracy, and sexual entanglements. I'm not quite half way through, so I'm not yet ready to recommend this book. But I'm having fun with it.
All the Lonely People by Martin Edwards is the first novel to feature Edwards' defense attorney hero Harry Devlin. Published in 1991, it's a smartly written and emotionally charged novel that throws its protagonist neck deep in a very personal crime. After a two-year separation, Devlin's wife Liz returns, asking Harry for refuge from a lover who has turned violent. Still infatuated with his wife, Harry agrees. But after being stood-up by his wife, followed by a night of heavy drinking, Harry awakes to learn that Liz had been murdered. This is a powerful novel by the recent inductee to Britain's elite The Detection Club.
The Anatomy of Story by John Truby is one of the better books I've read about the craft of fiction writing. Targeted to screenwriters, I'm finding that it has a lot to offer the novel and short story author in terms of developing rich and honest stories. Using examples like "The Godfather," "Star Wars," "Tootsie," and "Silence of the Lambs," Truby presents a system that is more organic than Syd Field's "Three-Act" approach and more down to earth than Christopher Vogler's The Writers Journey.
And Over at Murdurati. . .
Be sure to visit Murderati today, where I'm making an appearance as Friday guest blogger. The column is all about love scenes in fiction, comparing the way men and women write about the dirty deed. It should be fun.