CHICK PICKS
by Leigh Lundin
At 3 in the morning, a good time to mentally compose stories and columns, I awoke and flipped on music. The artistes transitioned from Procol Harum to the Righteous Brothers. I reflected that even with Remy Zero, Eminem's 8 Mile, Vivaldi and Corelli on my iPod, I can't hide age.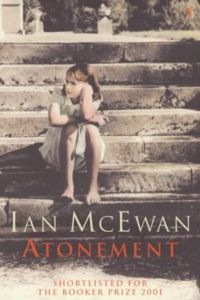 I listened in the dark, the shadows matching my mood. The tracks switched to The White Cliffs of Dover, bringing to mind the recent film, Atonement, from the book by Ian McEwan.
I'd gone to see it with friends, Steve and Sharon. Usually, Steve and I stay until the last of the credits assures us that no animals were injured in the making of the movie, but this time Steve was outta there so roadrunner fast, his slipstream sucked popcorn out of people's hands.
Far from being insulting to Sharon, taking in the movie was a sign of love. Steve was willing to sit through a chick flick because his sweetie wanted to see it, even though Die Hard Lethal Weapon Rocky VII played next door in 3-D Max THX Surround-Sound. Understand: I had to coach Steve that Die Hard films are not chick flicks.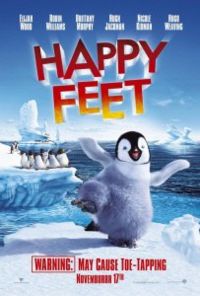 Okay, to be fair, Steve likes penguin movies, too. Moreover, inviting me along is a mark of friendship, because Steve and Sharon know that things they do run the risk of showing up in a blog, not that I would ever do anything like that.
Anyway, being an uniquely deep and thoughtful guy (stop choking, Steve), I found the film compelling and, unusual for me, I didn't see the end coming.
Atonement is a disturbing film, one that will stay with me for a while. A few films attain that distinction, generally involving wrongdoing and arguably a crime. I don't 'like' them, but I can't scrub them from my mind.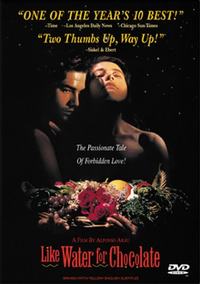 Como agua para chocolate (Like Water for Chocolate) by first-time novelst Laura Esquivel was another of these. Parts dragged and from time to time I squirmed in my seat. (To be clear, I'm not talking about the very naked Gertrudis riding off with her bandit.) I stuck with it, determined to see it though. Thus, when the dénouement finally arrived, the horror of its revelation hit hard.
Our Morse Museum sponsored a showing of The House of Mirth, based on the Edith Wharton novel. The casting was, to put it mildly, unexpected, although the film won multiple awards. (Dan Aykroyd, rarely seen outside a comedic script, managed to hold his own. Anthony LaPaglia, placed in a pivotal rôle, stunned audiences by nearly pulling a second facial expression.)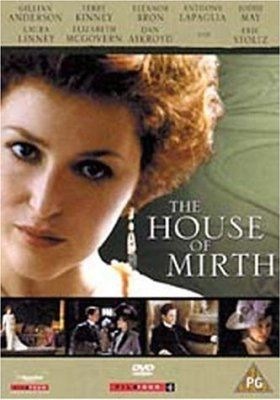 Glib remarks aside, the film was disturbing, difficult to watch, and difficult to forget. This century-old story echoed this afternoon when a tourist from Turkey remarked, "Your nation has so many poor. I did not expect this. Are your rich blest with arrogance they can tolerate such poverty?"
Like the film, her words were jolting, difficult to listen to, but, truths are like that. I don't want to see the day Marxists lay sole claim to having a social conscience. Give me Edith Wharton instead.
I don't 'enjoy' these films and I can't say I like them, but I recognize they hold up a mirror both to ourselves and our society so that we can see and learn from them.
For those mystified by crime fiction, this is what it's all about.