Louis Willis is one of our scholarly contributors and reviewers. He's also a writer and critic with a master's degree in English literature from the University of Tennessee in Knoxville. You may remember his favorite authors include William Shakespeare, Langston Hughes, Arthur Conan Doyle, Raymond Chandler, Walter Mosley, Charlotte Carter, William Faulkner, Katherine Ann Porter, Eudora Welty, and Zora Neale Hurston, whose home is minutes from my house.

Louis reserves one month each year for reading contemporary non-fiction. A connoisseur and student of mystery fiction, Louis is writing a book, a critical analysis of black mystery writers. In furtherance of that goal, Louis operates a blog to educate others about black American writers. Check it out. —Leigh Lundin
A BOUCHERAN FAN
by Louis Willis
Any author who has a conference named after him that draws writers and readers from all over the world must have been very good. After reading the articles about the Bouchercon, I naturally did what any good researcher would do, I googled Anthony Boucher. For me, extraordinary best describes a writer who produced many short stories and novels in the mystery and science fiction genres and still found time to write, act in, and direct plays. He was also a theater and music critic, book reviewer, and editor.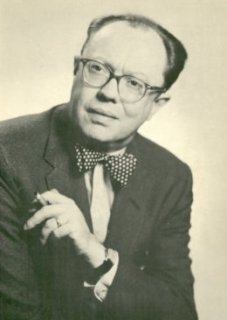 To get an idea of how well he could tell mystery stories, I chose Exeunt Murderers: The Best Mystery Stories of Anthony Boucher. I haven't finished reading the book, but after reading the first nine stories, I'm looking forward to reading the remaining thirteen.
Thinking about the articles in Criminal Brief on descriptions and titles, I thought that Boucher's titles and descriptions would give me a general idea of his talent. Of course, the stories gave me a real idea of his brilliant storytelling.
The titles of Part I, "An Ennead of Nobles," Part II "Conundrums for the Cloister," and Part III "Jeux de Meurte" (Killing Games) indicate that Boucher was a lover of words that immediately grab a reader's attention. I wonder, however, regarding Part III, wouldn't "Killing Games" have been as effective as the French title?
Nick of Time
Sometimes I make the mistake of anticipating the tone and subject of a story based on the title. The title, "Screwball Division," of the first story made me think that the nine stories would be a humorous treatment of the L.A.P.D. in the years 1940-1950. I was wrong. Although the stories do contain some humor, they are primarily clever puzzles of murder involving a bad cop, German and Russian spies, a record collector, actors, and not so clever female murderers.
The hero of the nine stories is Nicolas (Nick) Noble, an ex-lieutenant in the L.A.P.D. who took the fall in a scandal in which a captain got away. The Chula Negra café, where Noble spends his time drinking bad sherry and constantly flicking a non-existent fly off his nose, is known among the old timers on the force as the "Screwball Division, L.A.P.D." because they request his help in solving unsolvable cases. Noble is " … a wizened man whose sharp nose seemed trying to push out his dead-white skin. His hair and heavy eyebrows were white too, and his eyes so pale a blue as almost to match them." This word picture of Noble makes him an unforgettable character.
Despite his situation, Noble is still mentally sharp when it comes to solving what appear to be unsolvable crimes because he has "a mind of mathematical precision, with a screwball offbeat quality—a mind that could see the shape of things, grasp the inherent pattern—". The incongruity between Noble's mental ability and physical appearance is a great and instructive illustration of how descriptions give a character personality.
The Ennead and the Odyssey

I admit that such ten-dollar words as "ennead" (a group or set of nine) sometimes cause me to shy away from a story because I think the writer is being pretentious, trying to show the reader his erudition. Of course, I'm often wrong but can't change a habit developed early in life as result advice from a writing teacher that in popular stories the writer should never use foreign or difficult words. I am certainly wrong about Boucher. Boucher was a careful writer who carefully chose titles and constructed stories that reflect the titles.
As for the stories, I enjoyed all them, though I thought two, "Black Murder" and "Like Count Palmieri," were, as reviewers say, contrived, that is, the solution seemed too easy.
In "Like Count Palmieri," the killer switches guns twice—first to kill the victim and next to make it appear police detective did it. I simply could not accept he did it in the dark.
"Black Murder" is interesting because, although a good reader can guess the murderer from the beginning, the reader still is anxious to see how Noble will prove the blind man did it.
I'm seriously thinking about attending the year's Bouchercon in Indianapolis.