EXPERIMENTAL MICE
by James Lincoln Warren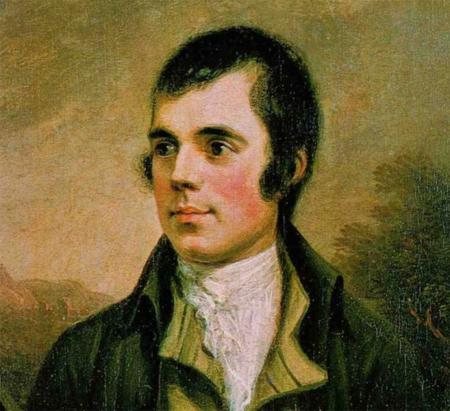 Last week I wrote about how outside circumstances may yield a result in which
The best-laid plans o' mice an' men
Gang aft a-gley,
An' lea'e us nought but grief an' pain
For promised joy.
(As Robbie Burns so eloquently put it.)
And this directed my thoughts to how stories sometimes take on a life of their own and wheel off in directions unsuspected by the author. There are lots of reasons for this, not the least of which is a lack of discipline on the part of the writer. One sits down and starts to type, and instead of slapping one's characters upside their respective heads when they stubbornly refuse to conform to the imagined plot in which they are supposedly enmeshed, off they go with wills of their own, hijacking the tale along the way.
But capriciousness is not the only reason. Another common inducement for a plot line veering wildly off its intended course is that a better idea comes along in the midst of composition. This happens to me all the time. It happened on the woo-woo story I wrapped up last week, the one I finished under a deadline and bitched about here.
I had mentioned to the Gentle Reader that I had a thousand words to go before I slept. I'm usually pretty good at calculating required lengths, but in the middle of those thousand words, I came across a fact concerning the legend on which the story is based that had not previously surfaced in my research. It fit in so nicely with what I had already put to paper that I had to fit it in somehow, and instead of the anticipated one thousand words needed to wrap things up, I wound up writing another three thousand.
Although the addition didn't actually require much of a change to the plot, the plot did materially change as new possibilities opened up in my brain, so that the intended twist at the ending wound up being considerably different than originally planned. The story is a lot stronger as a result.
One of the Treviscoe stories went off in a new direction for a similar reason, but with an altogether different result. Again, it was some serendipitous mid-course research that made the story stop in its tracks, but in that case, the research actually temporarily shut down the entire story. It happened in this strange wise:
The story is called "An Ingraft of Evil" and appeared in the June 1999 issue of Alfred Hitchcock's Mystery Magazine. The core of the story has to do with the smallpox plague of the 18th century.
The scourge of smallpox wasn't reined in until 1796, when an English physician, Edward Jenner, noticed that country folk who had contracted cow pox, an essentially inconsequential disease, were immune to smallpox. This led him to invent the vaccination, coined from the Latin vaca, cow. Jenner's innovation was to deliberately infect his patients with cow pox, thus rendering them immune to the deadly smallpox. And thus was born one of the most important advancements in medical science.
Before Jenner, there was a preventive procedure for smallpox variously called ingrafting, inoculation (a term still used in a general sense), or variolation, the last being derived from the medical name for smallpox, variola. This involved deliberately infecting a patient with a dose of live smallpox in a controlled dose, and was introduced into England in particular and Europe in general by Lady Mary Wortley Montagu, an Enlightenment literary luminary whose husband served as British Ambassador to the Ottoman Empire in 1716. When Lady Mary returned to England in 1718, she brought the Turkish practice of variolation with her.
The risk attending ingrafting, as you might suspect, was that it might develop into a full-bore case of smallpox.
And so that voice inside my head, what Socrates called his dæmon, seductively whispered into my ear, "What a great murder weapon! It even appears natural. What could be more sinister?"
So I started to write the story. The murderer was a physician in Bath whose mind had become viciously unhinged due to advanced syphilis and the neurally degenerative side effects of its only contemporary treatment, the ingestion of mercury. The doctor suffered from the delusion that he was an instrumentality of the Angel of Death. I got halfway through the story when I found out that the mortality rate for smallpox in England in the 18th century was 70%. Now that is a truly chilling and horrible statistic, but it rendered variolation as a murder weapon next to useless, since it could not be guaranteed to kill more than two out of three patients so treated.
But it did kill my story. Or so I thought.
Usually, when I need medical advice for a story, I turn to my friend Southern California cardiologist (and Criminal Brief contributor) Doug Lyle for advice. But this time I didn't, because it seemed hopeless. Luckily, however, Doug is not the only M.D. of my acquaintance. My father is a retired Air Force doctor.
So the next time I was on the phone with Dad, I complained about how I had this great idea for a story, but how it wouldn't work because smallpox didn't have a 100% mortality rate, and then Dad dropped his bolt of lightning. "That's true," he said, "but poison does."
Well, duh.
So the story changed—it only appeared that the patients were all dying of smallpox, of a natural cause. Instead, they were dying of an arsenic-contaminated medicine. And this is the point where the story started to wander off on its own from where it had originally been pointed. Because the fatal agent had changed, the circumstances attending the deaths changed, too. I won't spoil it for you in case you want to read the story. As with my woo-woo, it turned into a much longer story than I had originally planned, particularly because several sections of "An Ingraft of Evil" had to be extensively rewritten.
There are lots of other examples I could cite, but my dæmon bids me to desist.
I guess it's because the moral of the story has already been made: there are times when you should give your dæmon full license to wander whither it will. Especially if it makes a story better, and almost as important, yes, longer, when you're being paid by the word.
—
Structure and story
Take a look at Theresa Rebeck's essay in the Sunday Los Angeles Times concerning the importance of structure in story-telling. Bravo!