JUST FOR FUN
by Deborah Elliott-Upton
I've been more than distracted lately. My schedule, which is used to being hectic, has slipped past that into frantic. I've never been a fan of spring cleaning or taxes, and yet they're both needing my attention – just as one deadline has backed up into another. And on March 13th, my grandmother passed away.
Since I haven't won the lottery and Publisher's Clearing House hasn't knocked on my door, I'm not whisking myself away to a beautiful island where time is unimportant and my cell phone is incapable of accepting or sending calls. I needed a distraction.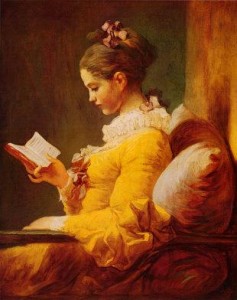 I'm thankful for the book I was instructed to read. This didn't begin as a distraction, but as a paying freelance writing job with yet another deadline. The newspaper editor hired me to conduct an interview and review the newest novel from an award-winning published author of more than 28 books. We met for the lunch interview on the top floor of a 32-story building in order to take in the city view. Alas, it was a foggy day. In lieu of a sensational vista, we enjoyed each other's company instead.
Talking to another writer face-to-face is always something I enjoy. Finding what works for one often works for another, I am quick to collect tidbits of "How I write" from another author. Will I ever have the success she has? I wondered. Maybe if wrote on the schedule she set for herself or disciplined myself to not answer the phone or e-mails until a certain time of day. Heck, maybe it was her ordering coconut pie instead of the pecan I chose. Who knows what makes one author more successful than another? Sure, she shared insights and I ingested them along with the pie. Both were filling and satisfying.
After our fabulous lunch, being forced to read a book to write a review seemed like heaven.
"Leave me alone," I said to my family. "I'm making money."
"Looks like you're reading to me," my husband said.
"Yes, I am," I replied. "And being paid for the privilege."
He made one of those grunting sounds men make. He had the same reaction when I told him I had to watch "The Maltese Falcon" in researching for a Criminal Brief article.
"I thought you were going to write about the movie or at least Bogart," my husband said after reading my post.
"I did."
"Isn't this about postage stamps?" he asked.
I pointed at the legendary film star's photo. "I mentioned Bogie," I said.
I don't think he understood I had needed to see that movie for inspiration to write the column. Plus, sometimes you just need to stop thinking so much and just be entertained. Isn't that what books and movies are supposed to do, entertain us?
I read for a while, refilled my insulated coffee mug and read some more. The phone rang, but I ignored it, knowing my family would pinch hit for me for a while. I didn't need to talk to anyone right now anyway. I needed solace. Throwing my full attention into the book helped. The book turned out to be a mystery – a wonderful surprise from an author famous for writing romance.
Having an afternoon to read uninterrupted ended up recharging me. I'd been reading so much of my own work, technical writing, and other authors' works for critiques that I hadn't read anything just for fun in quite some time.
I hope this column has been worth your time, but also I hope sometimes what you read here is just for fun. Life's too short. Smile more often, smell those roses and read something that doesn't make you think as much as it allows you to forget the economy or politics or deadlines creeping into your life. Read something just for the fun of it.